Rhein Main Air Base - 435th OMS ENROUTE MX SECTION
Years Assigned to RMAB 1960 - 2005
First Flight Society
FIRST FLIGHT SOCIETY
December 16 & 17, 2019
Kill Devil Hills, NC
With all of us having been in the Air Force, we all have a love for airplanes, to at least some extent.
Here is your chance to celebrate Orville and Wilbur Wright's FIRST flight.

Every year, folks arrive in Kill Devil Hills (NC) on 16 December to start preparing to commemorate the first flight celebrations on 17 December.
Sadly, the space for the presentations / speeches on the evening of 16 December have been significantly reduced and open only to a very small group.
However, there will be parties in our hotel, in preparation for the big day on the 17 December.

This year, Colonel Gail Halvorsen (AKA - Berlin Airlift Candy Bomber) is scheduled to be the
featured speaker and will recieve some very prestigious awards. Most of us already know,
Col Halvorsen will turn 99 years young on 10 October, but is still going strong.
Hopefully Col Halvorson's health and the weather will be in everyone's favor.

On 17 Dec, everyone will meet at the Wright Brother's Memorial for continuation of the
FIRST FLIGHT SOCIETY CELEBRATION. You can expect an impressive flyover.

At this time, this years event details are still being worked and will be posted soon, hopefully in the next 2 weeks. (I'll update this post, once I obtain the information).

https://firstflight.org/ffs-announces-2020-paul-e-garber-shrine-inductee/
For the ones not familiar with Kill Devil Hills (NC), its a few miles north of Manteo NC, on the Outer Banks.
(North Eastern Tip of North Carolina) This is where Orville and Wilbur Wright flew the first airplane.
This entire area is beautiful. Home of the world famous NC Outer Banks - OBX. Its beautiful driving around.

For anyone wanting to fly-in commercially, Norfolk VA INTL Airport is approximate 90 miles north.
For the ones that may have their Private Pilots License, you can land at the Wright Brother's Monument air field . (You will need to check if you do plan to fly and park at the monument. Because of the amount of VIPs attending, good chance a PPR will be required to land, because of this event).

https://firstflight.org

https://www.visitob.com/wright-brothers-national-memorial/

https://www.youtube.com/watch?v=guqfOnrCI9M

https://www.youtube.com/watch?v=eZILjrmMmYc
This will be allot of fun. Hope to see you there.
(Please let me know if you are interested. I can give you additional information).

Sure would be great to see several Enrouters to attend and support this outstanding occasion.
I'm in the process of trying to schedule a group photo with the Rhein Main Air Base Legend himself.
Rhein Main Enrouters -- An Enroute group photo with Colonel Halvorsen, would be awesome.
I exchanged a couple emails with Col Halvorsen's daughter and have informed her, we would be willing to help them in anyway.

I also plan to present to Col Halvorsen a 435th OMS Enroute Maintenance T-Shirt and Ball Cap
on behalf of the 435th OMS Maintenance Squadron.

Combining the legacies of the the Rhein Main Air Base Legend Colonel Halvorsen and our Enroute Maintenance Section, will certainly be a photo that all Enrouters will be forever proud of
and cherish.

Looking forward to seeing you all there. I will be posting additional info as I get it.
Please let me know if you are attending. I have some valuable information that I will give you.
I suggest you make your hotel reservations ASAP.
Folks (not required), it would be great if you were to join FIRST FLIGHT SOCIETY.
This helps support this wonderful organization in celebrating the Wright Brothers being the First in Flight.
https://firstflight.org/
(Hint: If attending, there are great benefits being a member. I will tell you about those later).
If you do join the First Flight Society, include in your application, friend of Stan Miller.
ENROUTERS ATTENDING
Stan Miller
Deb Murphy
FIG (?) Not Sure Yet
S. Gilchrist (?) Special Guest of Stan
F. Johnson (?) Not Sure Yet
T. Miller (?)


EVENT & LODGING HOTEL
Hilton Garden Inn Outer Banks-Kitty Hawk Hotel
5353 N Virginia Daretrail, Kitty Hawk, NC 27949
(252) 261-1290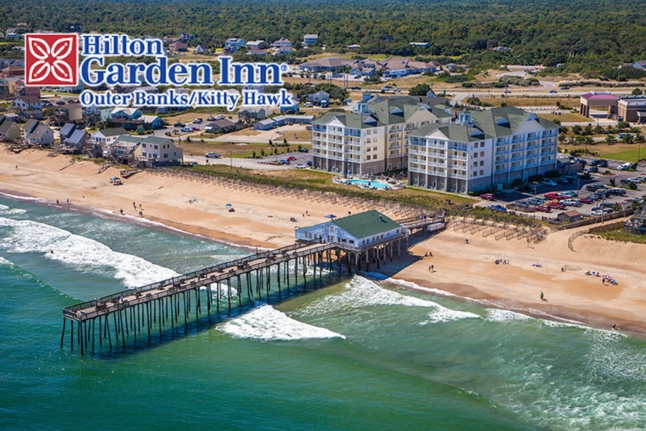 Stan Miller -- stansvets@gmail.com
*********************************************************
Gail S. Halvorsen, COL, USAF, Ret
On December 17, 2019 the First Flight Society will honor Colonel Gail S. Halvorsen as the latest aviation pioneer inducted into the Paul E. Garber First Flight Shrine. Col Halvorsen was selected to represent all the flight and support crews that participated in the WWII Berlin Airlift for 15 months in 1948 and 1949, a joint operation including members of the U.S. Air Force, U.S. Navy, Britain's Royal Air Force and U.S. Army Transport Command.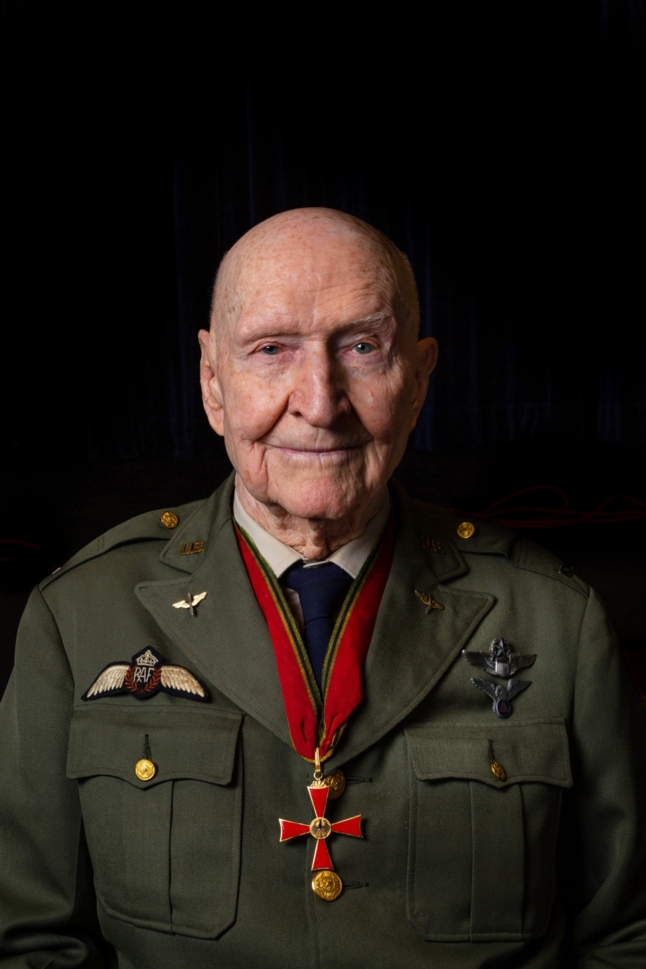 Berlin Airlift, lasting 15 months in 1948 – 1949 as part of a joint operation including members of the U.S. Air Force, U.S. Navy, British Royal Air Force and U.S. Army Transport Command.
Colonel Halvorsen, officer and command pilot, has received numerous awards for his role in "Little Vittles". Halvorsen has also received numerous awards and recognition by civic and State organizations for his missionary and volunteer work. Best known as the original "Candy Bomber" flying C-47's and C-54's during the Berlin Airlift his military and humanitarian career advocated for candy drops in like conflicts in many other countries. Professionally, he has held many notable positions including helping develop reusable manned aircraft at the Directorate of Space and Technology, commander of Berlin Tempelhof Airport, and service at military bases around the world.
Born October 10, 1920 Halvorsen grew up in rural Utah and Idaho. He earned his private pilot license under the Civilian Pilot Training Program in 1941 and almost immediately joined the Civil Air Patrol as a pilot. He joined the US Army Air Corps in 1942 and retired in 1974.
The Dare County Regional Airport will host the annual recreation of Colonel Halvorsen's candy drop on December 16. (Time: TBD)

On December 17th visitors will once again thrill at the traditional flyover at the Wright Brothers Memorial Monument in memory of those "12 seconds that changed the world".

** See this link for more on Gail Halvorsen, COL, USAF, Ret
http://www.classcreator.com/435thOMSENROUTEMX/COL-GAIL-HALVORSON.htm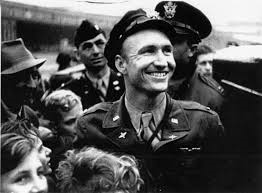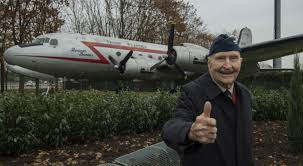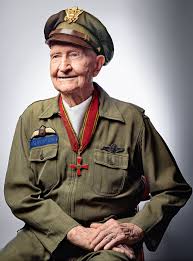 Wright Brother Monument - where the first plane took off down the hill.


I believe, this is site of the first runway. (I don't see the rail in the ground, used to help keep them straight)
You can see the Atlantic Ocean in the background.
You can also see, Orville and Wilbur's work shop - 2 wood buildings.
The Wright Flyer and Wright's Maintenance Workshops
***************************************************************************************************
This section was from LAST YEAR --- 2018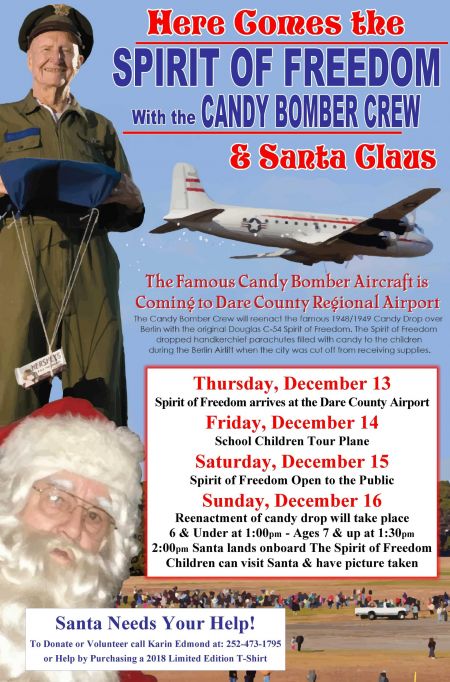 Dare County Airport
410 Airport Road
Manteo, NC 27954
(252) 475-5570
Candy Bomber Aircraft at Manteo Dec 17, 2018