Rhein Main Air Base - 435th OMS ENROUTE MX SECTION
Years Assigned to RMAB 1960 - 2005
Helen, GA Information
Rhein Main Air Base Veterans' Reunion -- Helen, Georgia
27-30 September 2018
Helendorf River Inn, Suites & Conference Center
The State of Georgia's very own German town you must see !!

Breakfast - Our hotel - Helendorf Inn serves a Continental Breakfast, but it is very limited.

Breakfast Suggestions:

Huddle House (two buildings over from our Hotel)
8428 S Main St, Helen, GA 30545
Casual chain open 24/7 offering all-day breakfast, plus other hearty American eats.
https://locations.huddlehouse.com/ga/helen/8428-s-main-street.html

WENDY's -- Next to our Hotel, they also serve a limited breakfast menu.


Note: Reunion Attendees who are not staying at the Helendorf Inn may park in the Helendorf's Guest Parking Lot -- Get with Stan Miller for a hotel parking permit.
Hospitality Room, Elevator and Swimming Pool - Locations
Our Hospitality Room location TBD. I will send an email out with the actual location when it is determined.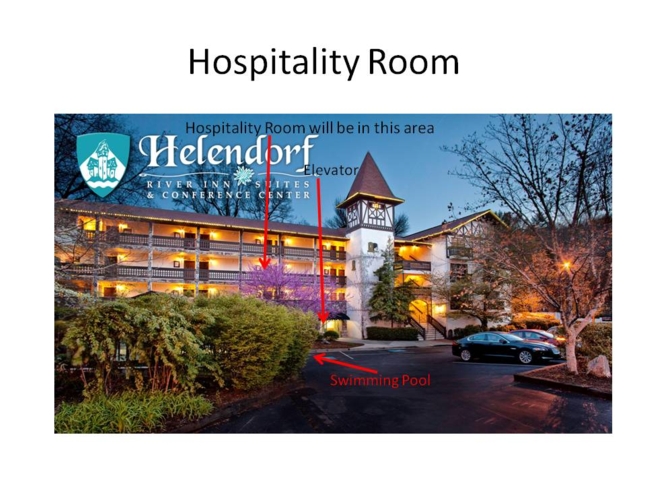 Bodensee (German) Restaurant (Our Saturday Evening Dinner Restaurant)
64 Munich Strasse, Helen, GA 30545
https://www.tripadvisor.com/Restaurant_Review-g35004-d2702774-Reviews-Bodensee_Restaurant-Helen_Georgia.html

Discount Spirits of Helen
50 Yonah St, Helen, GA 30545
(Located next to Betty's IGA Country Store)
Their selection of spirits is totally amazing. Even if you don't buy any, you should see their wide selection.
Fred's Famous Peanuts -- MUST SEE - Veteran Friendly -- They Proudly Support our US Armed Forces
17 Clayton Rd, Helen, GA 30545
Fred's Peanuts has a little of everything and well worth your time visiting.
I had the honor and pleasure speaking with the owners. They support our US Military and are extremely atriotic. Their son has just finished Navy Flight School and has been assigned to Pensacola NAS.
They support various Veteran's events thoughout the year.

http://www.fredsfamouspeanuts.com/index.html
https://www.tripadvisor.com/Attraction_Review-g35004-d1481220-Reviews-Fred_s_Famous_Peanuts-Helen_Georgia.html

Hofer's (German) Bakery MUST SEE (You will be glad that you did)
8758 N Main St, Helen, GA 30545
http://www.hofers.com/?utm_source=tripadvisor&utm_medium=referral
https://www.tripadvisor.com/Restaurant_Review-g35004-d528199-Reviews-Hofer_s_of_Helen-Helen_Georgia.html
Nacoochee Antiques
7091 S Main St, Helen, GA 30545
https://www.facebook.com/NACOOCHEEANTIQUES
Nora Mill Granary MUST SEE - Behind Building - One of the best scenic views you will ever see.
7107 S Main St, Helen, GA 30545-3615
http://www.noramill.com/
https://www.tripadvisor.com/Attraction_Review-g35004-d5238076-Reviews-Nora_Mill_Granary-Helen_Georgia.html
Old Sautee Store|Old Sautee Market
2315 GA-17, Sautee Nacoochee, GA 30571
https://www.sauteestore.com/
Paul's Steakhouse
8537 S Main St, Helen, GA (across street, from our hotel)
http://paulssteakhouse.com/

Tripadvisor (Local Information)
https://www.tripadvisor.com/Attractions-g35004-Activities-Helen_Georgia.html
Helen - White County Convention and Visitors Bureau
726 Brucken Strasse, Helen, GA 30545
http://www.helenga.org/visitor-info

Helen, GA - Chamber of Commerce (Oktoberfest Information)
http://www.helenchamber.com/
http://www.helenchamber.com/oktoberfest.html <----------

For your listening pleasure:
Accordion Music - Beer Barrel Polka (Rosamunde, Roll out the barrel)
https://www.youtube.com/watch?v=nbh1ep36vjY