Rhein Main Air Base - 435th OMS ENROUTE MX SECTION
Years Assigned to RMAB 1960 - 2005
In Memory
Ronald J. Jeney - Year Assigned 1981 VIEW PROFILE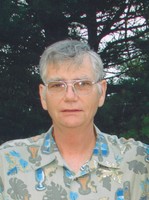 CMSGT RONALD J. JENEY
Born: 6 June 1945
Passed: 26 July 2011

Ronald Jeney, age 66, beloved husband of Judith Jeney, died on Tuesday, July 26, 2011, at Tuomey Regional Medical Center.
Mr. Jeney was born June 6, 1945, a son of the late Frank and Stella Elizabeth Wasichek Jeney. He served in the U.S. Air Force and retired as a chief master sergeant. He later worked for Tuomey Regional Medical Center. He was an active member and a past-exalted ruler of Sumter Elks Lodge Post 855 and an active member of VFW Post 3034.
Surviving in addition to his wife are two daughters, Jennifer Lyn Jeney and Lori Lyn Jeney, both of Valrico, Fla.; one stepbrother, Alex Charls of San Diego, Calif.; and one granddaughter, Makkoya Leigh Jeney.
He was preceded in death by a stepmother, Anna Charls.
A funeral service will be held at 3 p.m. today in the Bullock Funeral Home Chapel. Burial will take place at 10 a.m. Friday in the Ft. Jackson National Cemetery with full military honors.
The family will receive friends today one hour prior to the service from 2 to 3 p.m. at Bullock Funeral Home.
http://www.findagrave.com/cgi-bin/fg.cgi?page=gr&GSln=JENEY&GSfn=ronald&GSbyrel=all&GSdy=2011&GSdyrel=in&GSob=n&GRid=89906840&df=all&
You may sign the family's guest book atwww.bullockfuneralhome.com.
The family has chosen Bullock Funeral Home for the arrangements.
Click here to see Ronald J.'s last Profile entry.