Rhein Main Air Base - 435th OMS ENROUTE MX SECTION
Years Assigned to RMAB 1960 - 2005
In Memory
Rodney G. Scott - Year Assigned 1980 VIEW PROFILE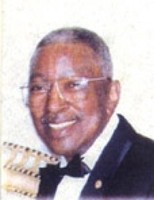 COLONEL RODNEY GEORGE SCOTT
Born: July 25, 1938
Passed: January 15, 2006
Colonel Rodney G Scott was assigned to the 435th OMS Supervision, Rhein Main AB, Germany in the early 1980's. Colonel Scott was transferred to McChord AFB and became the DCM at McChord AFB, WA.
Colonel Scott fought a hard battle with cancer.
Colonel Scott was a Vietnam veteran.
Survived by his wife, Ms. Wilma D. Scott.
Colonel Rodney Scott is buried in the Jefferson Barracks National Cemetery, St Louis, Mo
Colonel (ret.) Rodney George Scott is the son of Minerva and George (deceased) formerly of Kinloch, Missouri. He graduated from Vashon High School in June 1956 and completed Harris Teacher's College in June 1958, where he received his Associates Degree with honors.
He then attended the Missouri School of Mines, Rolla, and the Illinois Institute of Technology in Chicago, where he met the love of his life, the former Miss Wilma D. Calloway of Chicago.
In November 1961, he enlisted in the U.S. Air Force and was shipped off to Basic Military Training at Lackland, AFB, Texas. Following his basic training, Airman Scott completed Jet Engine Mechanic's Course in Amarillo AFB, Texas and was assigned to Richards-Gebaur AFB, Missouri.
In May 1963, Senior airman Scott was selected to complete his undergraduate education at the University of Missouri, Columbia, Missouri. There he received his Bachelor's of Science in mechanical Engineering, June 1964. He married his longtime sweetheart on June 14, 1964. Later that year he was commissioned as a distinguished Officers' Training School graduate in September 1964.
His first duty stationed landed him at Big Springs, Texas where he was selected to train with the prestigious A-37 unit in Louisiana prior to deploying to Vietnam. Once he returned and was reunited with Wilma, they moved to Sheppard AFB, Texas where the first of their three children, Rodney II, was born. He was then assigned to recruiting duty in Chicago, where their first daughter, Richelle, was born. Then Capt. Scott was transferred to Lowery AFB, Colorado and subsequently Travis AFB, California where their last child, Renee, was born.
Captain Scott was promoted to Major and selected to attend Air Command and Staff College in residence at Maxwell AFB, Alabama. He earned a Master's degree in Business Administration from Auburn University, June 1976. Colonel Scott went on to serve tours at Scott AFB, Illinois; Rhein Main AB, Germany; and eventually retired from 27 years of distinguished U.S. Air Force Service on November 25, 1988 after promotion to the rank of Colonel on January 1, 1986 and serving as the Deputy Commander for Maintenance, 62nd Military Airlift Wing, McChord AFB, Washington.
Colonel Scott completed Squadron Officers' School, Air Command and Staff College, the Industrial College of the Armed Forces, Air War College and the military Airlift Command Operations School.
His decorations include the Air Force Good Conduct Medal, Vietnam Service and Campaign Medals, Air Force Achievement Medal, Air Force Commendation Medal, Air Force Meritorious Service Medal, with one Oak Leaf Cluster, the Bronze Service medal and the Legion of Merit Medal. Col. Scott was inducted into the Vashon High School Hall of Fame.
Col. Scott was an active member of the McChord AFB Chapel community. He was involved in the Tuskegee Airmen, Sam Bruce Chapter; Masons; Air Force Association; the American Legion; Urban League; United Negro College Fund; MESA (Math, Engineering and Science Achievement); Pi Tau Sigma (National Mechanical Engineering Honor Society).
He is survived by his wife of 41 years, Wilma; son Rodney (Marcella) Scott II of Bothell, Washington; daughters Richelle (Jacob) Dowdell of Tokyo, Japan, and Renee Scott of Cheney, Washington; grandchildren Jacob, Olivia, and Jeylyn Dowdell and Audriana Scott; sisters Joyce Scott (Orville) Kirk of St. Louis and Charlotte M. Ingram of Aurora, Colorado; brother Rev. Hubert B.(Ashi) Scott of Louisville, Kentucky; mother-in-law and father-in-law, Annie (Eugene) Tarver of Chicago, Illinois; two sisters-in-law, Evelyn Calloway of Chicago, Illinois and Portia Scott of St. Louis; one aunt and uncle Sallie B. (Richard) Simmons of St. Louis, Missouri; seven nephews, Orville, Gerald (Kathy) and Ronald Kirk; Daryl and Hubert Scott; Lamont and Scott Ingram; three nieces, Catherine (Nigel) Ingram Graham, Mary Scott and Debbie (Randy) Cathy and a host of cousins, other relatives and friends.
Col. Scott was laid to rest Tuesday, January 24, 2006 with full military honors at Jefferson Barracks Cemetery.
http://www.locategrave.org/l/3520388/Rodney-George-Scott-MO
Click here to see Rodney G.'s last Profile entry.