Rhein Main Air Base - 435th OMS ENROUTE MX SECTION
Years Assigned to RMAB 1960 - 2005
In Memory
Linda Rivera - Year Assigned 1977 VIEW PROFILE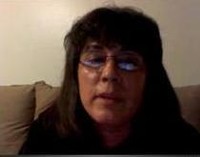 Linda Rivera

Born: 13 Oct 1958
Passed: 23 Dec 2010

BOSSIER CITY, LA - A memorial service for Linda Rivera, 52, will be 1:30 p.m. Wednesday, December 29, 2010 at Rose-Neath's Bossier Chapel. Officiating will be Rev. Justin Haigler, pastor of the Simple Church.

Linda was born October 13, 1958 in Kaiserslautern, Germany and returned home to be with our Lord and Savior December 23, 2010. She was a Christian and employed as an Operations Manager for Target.

Her grandparents, Juan Rivera and Amada Rivera and a brother, Bobby Rivera preceded her in death.

She is survived by sons, Joshua Bryan Cooke of Portland, OR, Justin Ryan Cooke of Hampton, VA; parents, Hector and Martha Rivera of Bossier City, LA; brothers, Ronny Rivera of Bossier City, LA, John Rivera of Los Angeles, CA; grandchildren, Nina, Leah and Gabbrielle; nieces, Jasmyn and Ashley and a nephew Freddy.


Published in Shreveport Times on December 28, 2010
Linda passed away unexpectedly due to a heart attack
Linda Rivera's services will be held on Wednesday, December 29, 2010, at
1:00 p.m., at:

Rose Neath Chapel
2201 Airline Drive
Bossier City, LA 71111
(318) 746-2543

Linda and (Herman) Cooke had two sons,
Joshua (born in GE, 29 yrs old)
Justin (born in the states & 26 yrs old)
Justin Cooke resides in Virginia with his family, and
Joshua resides in Washington State. Due to both sons not residing in
Louisiana (where Linda resided), they are requesting that expressions of
condolences are sent to:

Justin Cooke
881 Katherine Court
Apt. No. 9
Newport News, VA 23601

My condolences to The Rivera family.
435th OMS Orderly Room
435th OMS Enroute MX Administration Office
Stan Miller
Webmaster
Click here to see Linda's last Profile entry.