Menelik High School Reunion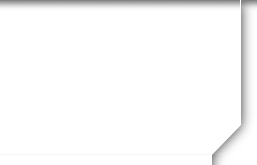 Not a member?
JOIN HERE
Find and click on your name.

WHERE WE LIVE
Who lives where - click links below to find out.

2 live in California (USA)
2 live in District Of Columbia (USA)
8 live in Maryland (USA)
2 live in Ohio (USA)
1 lives in Pennsylvania (USA)
2 live in Virginia (USA)
14 live in USA
1 lives in Netherlands
1 lives in Sweden
22 location unknown



Show Classmates on map
MENELIK HIGH SCHOOL: A BRIEF HISTORY

After Ethiopia's glorious victory in the Battle of Adwa, Ethiopia received world-wide recognition and began to have a close relationship with Europe. The visionary King Menelik II wanted to take advantage of this new found prestige and resolved to introduce European modernization to Ethiopia. However, there was fear among some in the ruling class who believed that such a relationship with Europe could bring religious influences that were in conflict with Ethiopia's Orthodox Church.

Emperor Menelik very astutely, worked with the church leaders in Ethiopia. He convinced the religious leaders by reasoning that since the Egyptian church had already influenced the Ethiopian church, it would be wise to bring teachers from Egypt and have them introduce the modern school system to Ethiopia. The modern school system was institutionalized in 1898 EC. This was one of Emperor Menelik's highest achievements.

Dagmawi Menelik was established in 1898 as Ethiopia's first modern school. The first location of the school was the Ras Michael building near the Sedist Killo area (now Kefitagna 11 and Kebele 17). It was later moved to what is now called Kefitegna (2) and Kebele (13) for a period of time.

In 1900, it was decided that a new location was necessary due to the growth of the school, and thus, a new foundation was set for the school. The school was designed by engineers and architects brought in from Greece. The building was completed in 1905.
Among the various subjects that were being taught, language teaching (mainly French) was more emphasized in the school. Children of the rich and famous, and only boys were given priority to join the school. However, since the teachers were foreigners, there was apprehension and fear among the people that the educational system might influence religious conversion on their children. Therefore, some were reluctant to send their children to school. As a result there were no more than 20 students in the school system for a period of time. After 1928,an increasing number of Ethiopians were trained as teachers and the school eventually became embraced by the community. Between 1928 and 1933, the school was closed due to the Italian war or occupation.

When the school reopened in 1934, the highest educational grade level one could attain in Ethiopia was the 5th grade level. By 1941, the school began to provide secondary education and by 1944 it was able to provide education through grade 12. As a boarding school, Dagmawi Menelik High School had (17) classrooms and (2) big dormitories. Until 1953, the students who were admitted to school were the children of the governing elites and it was not easily available to the common citizen. Later, with the advent of other schools, more and more children were able to attend school regardless of their socioeconomic background.
In 1941, the French language was replaced by the English language as a medium of instruction in the school system, just as a high school education was started. It was in 1944 that students for the first time had to take the high school leaving examination. The school also boasts of its pioneering school band, dynamic student body and its outstanding athletic programs and accomplishments.

Dagmawi Menelik as a school was started with no more than 20 students. Presently, Menelik High School has about 7,000 day-students, about 3800 evening-students with classrooms from the initial (5) or (6) classrooms to the now (48) classrooms. There are now over 144 Ethiopian and 16 expatriates teachers in the school system.


The Dagmawi Menelik Secondary High School Students Alumni Association extends its appreciation and thanks to all the past and present teachers and school administrators.
| | | |
| --- | --- | --- |
| NAME | NATIONALITY | YEAR (E.C) |
| MR. HANA | EGYPTIAN | 1905-1928 |
| SCHOOL CLOSED | ITALIAN INVASION | 1928-1933 |
| Mr. GILBERT | ENGLISH | 1934 |
| Mr. FISHER | ENGLISH | 1935-1936 |
| Mr. RANZAYE | EGYPTIAN | 1937 |
| Mr. RAFT | EGYPTIAN | 1938 |
| Mr. F. RENOLD | SWEDEN | 1939 |
| Mr. F. BARNS | CANADIAN | 1940-1942 |
| CAPITAIN SMITH | CANADIAN | 1943-1945 |
| Mr. ZAKI DEMETRI | EGYPTIAN | 1946-1947 |
| Dr. PHILIPS | AMERICAN | 1948 |
| Dr. MATHEW | INDIAN | 1948 |
| Dr. RYERSON | AMERICAN | 1949 |
| Mr. ROBERTS | ENGLISH | 1950-1953 |
| Mr. PASK | ENGLISH | 1954 |
| Ato. HAILE MICHAEL MISGINA | ETHIOPIAN | 1955 |
| Ato. MESELE MITIKU | | 1956 |
| Ato. TELAYE KASAYE | | 1957 |
| Ato. HAILE MESKEL DESTA | | 1958-1960 |
| Ato. TAYE DEMESSEW | | 1961 |
| Ato. TESEMA DESTA | | 1962 |
| Ato. AGEDEW REDE | | 1962-1965 |
| Ato. MEKONNEN SHEGENE | | 1966-1969 |
| Ato. DENKNEH AMOSHA | | 1970-1972 |
| Guad TESFA SEDELLEL | | 1972- |