Agat/Santa Rita & Oceanview High School

Classes Of 1983 - 1997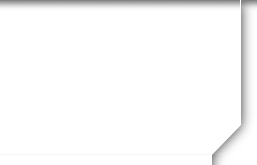 WHERE WE LIVE
Who lives where - select from the dropdown to find out.


MISSING CLASSMATES
Know the email address of a missing Classmate? Click here to contact them!
Welcome to the our Alumni website!
Home of the KNIGHTS!
-----
2015 SEATTLE, WA Multi-Class Reunion
July 24 - 26, 2015
Visit the Reunion Page for all the details
--------
2012 ASR/OHS Multi-class Reunion in Oahu, HAWAII
Thank you to Rodel Camacho, Melanie Celleros Dumapit, the Hawaii 2012 Reunion Committee and all the Alumni who attended for another successful ASR/OHS reunion.
--
2009 & 2010 Multi-class Reunion Slideshows
---
Top 3 classes with Alumni profiles on this site.
Class of '91 - 59
Class of '93 - 56
Class of '87 - 54
Spread the word to your fellow classmates to join our website!
---
You can find more ASR/OHS alumni on Facebook. It's free to sign-up. There are over 400 members in the group called,
"Agat-Santa Rita/Oceanview High School Graduates, Guam USA. "
Get reconnected with old friends via facebook.com!
ANNOUNCEMENTS
The Seattle 2015 Multi-Class Reunion dates have been set:
Friday, July 24th - SOCIAL 7:30 p.m.-???
Double Tree by Hilton Hotel Sea Tac
18740 International Blvd.
Seattle, WA 98188
1-206-246-8600
Greet and Meet 7:30 p.m.-9 p.m. at the by the bar
9 p.m.-??? Dancing to 80's and 90's music at Club Maxi (coverage charge is $7)

Saturday, July 25th - FAMILY BBQ/PICNIC: 11 a.m. - 6:00 p.m.
Tukwila Community Center
12424 42nd Ave South,
Seattle, WA 98168
11 a.m. is check-in and registration
Please contact Maryziel if you would like to donate a dish or drinks. Set-up starts between 8 a.m.-9 a.m. if you are able to help.

Sunday, July 26 - FAREWELL BREAKFAST: 9 a.m.-11 a.m.
Billy Baroo's
13500 Interurban Ave S, Tukwila, WA 98168

**After breakfast-On your own Tour of Seattle Center/Space Needle/etc. All in one area and Duck Tour is a walk across the street.

**Duck Tour begins at TBD either 1 or 2 p.m.-Must reserve in advance if you plan to go with all the Alumni. Must RSVP now with Alma Sisk if you and your family are interested. Details to come! This is a fun experience and you learn alot about Seattle History.

As always, looking for volunteers to bring some food and drinks and help with planning and cleaning up.
Please contact Alma Sisk, class of 88 or Maryziel Galarpe, class of 91 at this website or at facebook via Agat-Santa Rita/Oceanview Group page. View all the Post concerning this event on Facebook.
https://www.facebook.com/groups/411490495627137/
The 2015 Guam Multi-Class Reunion here in Guam date has changed:
Saturday, August 8th-2015-Mass at 7 a.m. at Mount Carmel Church in Agat.


Sunday, August 9th-2015-Picnic at Sagan Bisita Agat Guam (POTLUCK)



We will need help with the Picnic. also-please go to your facebook ASR/OHS Alumni friends list and add them to the 2014/2015 ASR/Oceanview Reunion Guam Facebook group page..thanks...
Also the following people in the 2015 Guam ASR/Oceanview Reunion Committee is:
Chairperson- Stephanie Snyder




Co-Chairperson-Robert Olivares




Secretary- Paris Mendiola Blas ?




Entertainment Committee- William Sevillo and Bill Chaco


Treasurer- Susan Quenga Olivares
Hotel/Catering committee- Marie Toves
Decorating committee- (open)
Fundraiser Comittee- Stephanie Snyder
CD Memory Disk-Susan Quenga Olivares
Ryan Santiago
Susan Quenga Olivares



Let's do this KNIGHTS!!!