Allegan Senior

High School




Class Of 1989
ANNOUNCEMENTS
•

Our condolences go out to the Hausserman Family as we join them in mourning the loss of Jason Hausserman this morning from kidney and liver complications. He was always friendly, outgoing, and thoughtful... and he is already and will continue to be missed.

•

Class Song: "Just for a Moment"
Class Flower: White Rose

•

The new Live Chat system is now available on our class web ite! The system includes the ability to chat with multiple Classmates at once, share live webcam images, share pictures, share YouTube videos and more.

The new Instant Messaging (IM) feature is also now available on the site. Instant Messaging allows for private real-time chatting with other logged-in members. From any IM chat you can also start a multiple person private chat, where only invited members can participate in the conversation.

•

North Ward Elementary School is no more! At the end of this academic year, they're shutting that school down. Dawson and Pine Trails will be inheriting North Ward's students, teachers, and staff.

•

There is a survey located in the "25 Year Reunion" link that will greatly assist the planning committee in putting together that event. It is very short, but your input is important to that committee. Thanks!
Welcome to the official Allegan High School Class of 1989 web site.
Please take a few minutes to check the information in your profile and correct it or supply an address (email and physical). If you do not wish to publish your address, you may send it privately using the "contact us" link at the left. Thanks!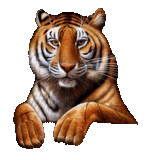 Class of '89 facebook group
Class of '89 on classmates