West Anchorage

High School




Class of 1968
Welcome West High Class of '68!
We are excited to get this website up and running to provide a platform for everyone to reconnect and get information on upcoming events. Please take the time to register on the site by clicking here so we can compile an up-to-date class list. Simply click the link above select your name and fill out the registration page. If for some reason you do not see your name simply use the "contact us" or click here to let us know and we will get you added.
We will be updating this site with information regarding the upcoming class reunion. Details on events and travel information will be available shortly, as well as the ability to purchase ticket right here!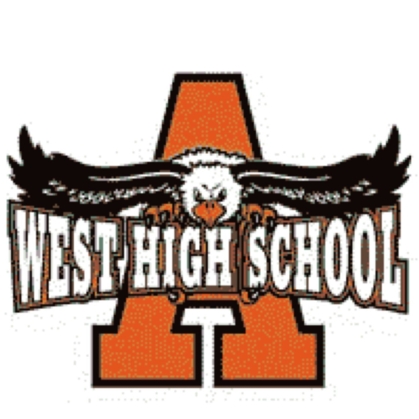 GO EAGLES!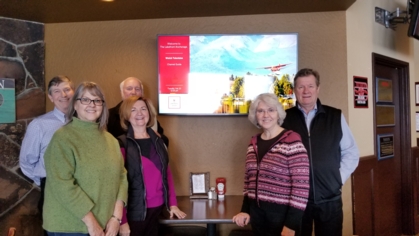 Your class reunion planners hard at work!
ANNOUNCEMENTS
Fellow 1968 classmates, once again it is Charlene with a message for our upcoming reunion. So many good things are happening and everyone is ready to get this party started. If you want to come and you do not like this new
techno age of computers you can call or text me with your email address and the events you want to attend and I can register for you and put "pay at the door." Call, text or email Charlene Pratt Carman 907-244-0909 or charlene.carman@gmail.com
POP QUIZ! 1. Tom Dooley posted a photo. Where was he and what was he doing?
2. Bill Campbell has been doing a lot of what?
3. One classmate lives in pretty Victoria, BC. Who is it?
4. What was Brant McGee's favorite memory? Hint: It involved Barbara Logan
5. Who did Nancy Patzold skip school with?
6. Charlene Pratt had an interesting favorite memory that involved Ron Pollock's car. What happened?
7. A few of our classmates were in majorettes. How many can you find?
Hello fellow classmates, it is time to start looking at Plane Reservations for those of you coming from the lower 48. Our summer only airlines are starting their summer schedules soon and prices are starting to drop. We have a couple of carriers that only fly in the busy summer months. We have some great things planned for our 50th reunion this summer. Please register and tell us a little something about yourself even if you do not plan to attend.
Remember this place.
Please check our Accommodations Advice page if you need any recommendations on places to stay for the reunion. We will continue to update this page as we find more places. If anyone has a place in mind feel free to let us know and we will add it to the list.
WAHS Band 1966 On The Anchor.mp3
Be sure to play the above link
I hope this gets you excited about your class reunion this summer. Please let us know about yourself even if you are not attending but you should attend because it is going to be our best ever. 50 years!!!!!!
For those attending please go to tab 50th class reunion and register. We are starting to firm up plans and the earlier we know the better for us. If you are out of state start watching airfares closely as they are dropping with summer time carriers adding their schedules. The more we have the better. If your committee members can help in anyway please do not hesitate to contact us.
Charlene Pratt Carman
A big thank you to Bernie Bookhammer from our class. He sent me the " ON THE ANCHOR" band recording. He and his wife are attending this summer and did you know that he went on to play in the US Navy band.
"Spirit and power, we do rate. Senior class of '68."
Go Eagles!