West Anchorage

High School




Class of 1968
Welcome West High Class of '68!
We are excited to get this website up and running to provide a platform for everyone to reconnect and get information on upcoming events. Please take the time to register on the site by clicking here so we can compile an up-to-date class list. Simply click the link above select your name and fill out the registration page. If for some reason you do not see your name simply use the "contact us" or click here to let us know and we will get you added.
We will be updating this site with information regarding the upcoming class reunion. Details on events and travel information will be available shortly, as well as the ability to purchase ticket right here!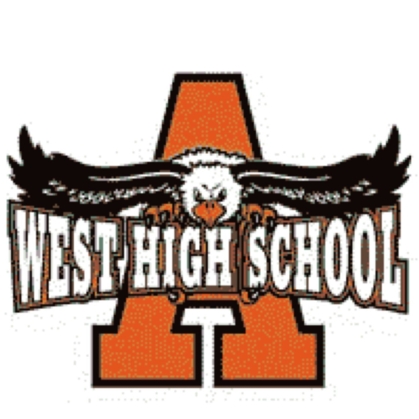 GO EAGLES!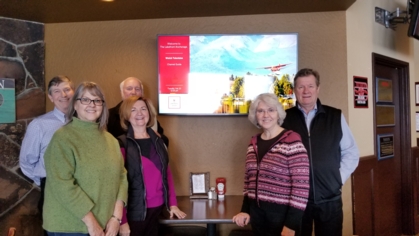 Your class reunion planners hard at work!
ANNOUNCEMENTS
Everyone will soon be getting an email from dropbox that will allow you to add pictures to our collection. We want as many pictures as possible! The instructions are extremely simple.
1. Check the email that is assosiated with your class reunion profile.
2. Open the email from "Alaska Legion (via Dropbox)" If you don't see it please check your spam or junk folder just in case. Please give the emails a few days as dropbox only allows us to invite 40 people every 24 hours. It is their way of limiting spam. The first batch went at at 9:00am 8/28. We will continue to work our way down the list every 24 hours.
3. The email will say "Alaska Legion invited you to edit the folder WHS Class Reunion Photos on dropbox." Simply click the blue Go To Folder button.
4. If you already have a dropbox account simply login and add all the pitcures you have.
If you do not already have a dropbox account it will take you to the page to sign up for one. All you need to do is fill out your first and last name, email address, and create a password.
5. Once you have logged on it will take you to the WHS Class Reunion Photos file. On the right hand side it says upload file and upload folder. If you want to upload individual pictures click the upload file, locate the file on your computer, select it, and click open. If you want to upload a large group of pictures you can put them all into the same folder on your computer and upload the entire folder. If you do this everyone will be able to see everything in that folder.
IF there are any problems please let us know. We look forward to seeing all of the great pictures! As a reminder all of the pictures can be viewed even without an account at the link below!
https://www.dropbox.com/sh/x4g9relyx8tjcly/AAARWEta2t8UwxzQm8yUnwFea?dl=0
We are looking for as many photos from the class reunion as possible. We have created a dropbox folder so that everyone can submit and view their photos online. An email will be going out with instructions on how to upload them. To view the photos that your classmates have uploaded simply follow the link below.
https://www.dropbox.com/sh/x4g9relyx8tjcly/AAARWEta2t8UwxzQm8yUnwFea?dl=0
POP QUIZ! 1. Tom Dooley posted a photo. Where was he and what was he doing?
2. Bill Campbell has been doing a lot of what?
3. One classmate lives in pretty Victoria, BC. Who is it?
4. What was Brant McGee's favorite memory? Hint: It involved Barbara Logan
5. Who did Nancy Patzold skip school with?
6. Charlene Pratt had an interesting favorite memory that involved Ron Pollock's car. What happened?
7. A few of our classmates were in majorettes. How many can you find?
Hello fellow classmates, it is time to start looking at Plane Reservations for those of you coming from the lower 48. Our summer only airlines are starting their summer schedules soon and prices are starting to drop. We have a couple of carriers that only fly in the busy summer months. We have some great things planned for our 50th reunion this summer. Please register and tell us a little something about yourself even if you do not plan to attend.
Remember this place.
Please check our Accommodations Advice page if you need any recommendations on places to stay for the reunion. We will continue to update this page as we find more places. If anyone has a place in mind feel free to let us know and we will add it to the list.
"Spirit and power, we do rate. Senior class of '68."
Go Eagles!