Grady High School
Classes of 1959 - 1990
•

GRADY ALUMNI NEEDED TO VOLUNTEER FOR GRADY FOUNDATION

I am Tom Dell, Class of 1963. I am currently a member of the Board of the Grady Foundation. We need a few alumni to volunteer for the board to help build a strong alumni presence. I have designed an online Hall of Fame that will be implemented and feature prominent Grady grads from 1947 on. What we need is some younger blood than I have to work on the board and follow through with bringing the alumni in touch with Grady and the current projects there and perhaps create a formal Grady Alumni Association. I am going to continue on the board until the end of this year and then become an off-site worker bee. Will you please ask the people you have on your website to consider becoming members of the board or consider working on committees the board establishes? Please have them contact me on twdell@bellsouth.net or go to the Grady Foundation website, https://gradyhsfoundation.org/ to see what we are involved in. Grady needs the support of the alumni to build a stronger base of support for the current and past students of Grady High. I would love to see a functioning Alumni Association established that would bring together all the members of past classes together. Thanks, Tommy Dell, Class of 1963


•


Hello My father, Bill Overton, taught at Grady in the late 50s - 60s. He did not like to throw anything away. I have HS newspapers, teacher's grading reports, performance pamphlets and much more. If this is something anyone would be interested in, I will be glad to mail it. Teaching at Grady was the highlight of his teaching career. Warm Regards, Paula Overton Haynes

•

http://saportareport.com/boys-high-legacy-lives-on-through-800000-gift-to-grady-high/

•

Students call for Atlanta high school to be renamed

The Associated Press ATLANTA — The newspaper staff at Atlanta's Grady High School is calling for the removal of their school's name. News outlets report that an editorial published last week in Grady's student newspaper called Henry Woodfin Grady a "white supremacist" and suggested alternative names, including Ida B. Wells, John Lewis, Andrew Young or Jimmy Carter. The editorial says Grady, an editor of and part owner of the Atlanta Constitution, promoted his vision of the New South, a vision that depended on maintaining white supremacy. The editorial also notes that a Houston school board last month voted to change the name of the former Henry W. Grady High School. Atlanta Public Schools said in a statement that the school must follow board policy, including appointing a special committee, if it wishes to change the name. Copyright The Associated Press

•

•

REMEMBER WHEN ...

Scroll down to bottom of page to turn off music

•

Click on Photo Above for Foundation Information

•

Click on left panel to purchase

•

The renaming ceremony for the athletic field at Grady Stadium was on September 17, 2011

at Monroe Drive and 10thStreet, Atlanta, GA 30309.

The field was renamed the

Eddie S. Henderson, Sr. Athletic Field at Grady Stadium.


The athletic field was renamed in honor of the late Eddie S. Henderson, Sr., an Atlanta native and product of APS, who was the first Black Georgian to complete the requirements for Certified Athletic Director. As the first African American coach at Grady High School, Henderson served in a number of roles, including physical education teacher, assistant and head football coach and athletic director. He also served as assistant principal at Carver High School, principal of the former Archer High School and APS Director of Athletics. Henderson passed away in 2001.

Those scheduled to participate in the renaming ceremony included Atlanta Board of Education Chair Brenda J. Muhammad; Board member Cecily Harsch-Kinnane, who chaired the Grady Field Renaming Taskforce; Herman "Skip" Mason, General President, Alpha Phi Alpha Fraternity, Inc.; and the Henderson family. Note: Due to a scheduling conflict, Superintendent Erroll B. Davis was not able to attend.

•

PLEASE DOWNLOAD REUNION PICTURES

•

I'M SORRY IF YOU MISSED THE

FABULOUS FOX REUNION

ON AUGUST 27TH

OR

THE TRULY AMAZING

GRADY TOUR

YOU REALLY NEED TO MAKE

SURE YOU ATTEND THE NEXT ONE

•

GREY KNIGHTS SURE KNOW HOW TO ....

TRULY A

"KNIGHT"

TO REMEMBER

Click on Photo Above for SR Superlative Winners

•

If this is your first time on the site, click on "Join Here" just below password request. Click on your class year and click on your name or type in your name and click JOIN HERE again. You will create your own password. If you are not on the class list, please click on Contact Us above and email me to GIVE ME YOUR GRADUATING YEAR so I can add you to the site.

I have a few classmates that do not want to receive emails on updated profiles and upcoming birthdays. How do I stop them from receiving these emails?


For an answer to the above question.

Click on the student asking the Question....

Contact us if you have any other site questions.

•

WORDS CANNOT EXPRESS OUR GRATITUDE FOR YOUR

GENEROUS SUPPORT

SPONSORS

MARY ANN WILSON ALFORD

CLASS OF 1976

AFLAC / MACY'S

SAM THOMPSON - 1973

WELLS FARGO MORTGAGE LOANS

LINDA KELLEY SMITH

CLASS OF 1976

FUNDRAISER/CATERER

GOLD SPONSORS $500+

DOLORES ALVAREZ JONUSAS

CLASS OF 1972

KELLER WILLIAMS REALTY

ANGELO KLIOSSIS - 1972

DDS 404-351-5666

SILVER SPONSORS $200+

BILL CLARK - 1975

SANTA'S BEST

TONY VAUGHN - 1972

FOCUS SECURITY SYSTEMS AND ACTOR

JACK AROGETI - 1971

PrepSportsNet, LLC

VISIT

DOROTHY CARRILLO

TOM DELL

CLASS OF 1963

SUSAN ARNOVITZ PLASKER

CLASS OF 1971

PATRICK TAYLOR - 1971

JULIA AND TERRY BERNATH

CLASS OF 1971

CYNTHIA MCGRAW PORTER

CLASS OF 1971

MICKI MCGRAW NICHOLSON

CLASS OF 1973

BRONZE SPONSORS $50+

RACHEL PINHAS - 1975

ROBBY GUEST - 1975

INTERNATIONAL PASSPORT & VISA PHOTOS

Buckhead, GA 404-261-2900

JACQUALINE ARNOLD

CLASS OF 1976

FINANCIAL EDUCATOR AND ADVISOR

CONNIE CLARK

CLASS OF 1968

Chief Justice, Tennessee Supreme Court

MARCIA GOLDBERG BROWN

CLASS OF 1971

M/Brown Creative

WILL EVANS

CLASS OF 1971

MICHELLE JOBE FRANZ

CLASS OF 1976

Real Estate Broker/Accountant

www.Franz.org

LARRY IRWIN

CLASS OF 1971

ALEX MIZELL

CLASS OF 1977

CLASS OF 1971

MICKI MCGRAW NICHOLSON

CLASS OF 1973

•

GREETINGS

GRADY GREY KNIGHTS!

to your new class website!

(Click on "Knight" for Site Instructions)

•

Click Photo Above for Update to 70's Memory Lane

Click G Above and Southerner to View GRADY Today

Click Above And

Tell Me Have You Seen Her/Him?

Keep Scrolling Below

UPDATED

Click above photo to view 70's

Click Above bulb If you have an Idea or Suggestion

Keep Scrolling for More Info
(To Pause Music for Videos)
To replace yearbooks click on ORATOR photo above
#10 Newspapers 13-16 Pages
Click above photo for SOUTHERNER news
Click above for Grady's Report Card
CLICK ON GRADY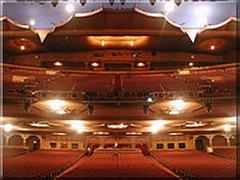 Click on Photo Above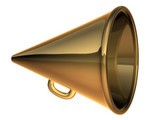 Those of you on facebook, and classmates.com
please spread the word!

Free resources used to find those "lost" include www.zabasearch.com and www.whitepages.com! ThankYouThankYouThankYou!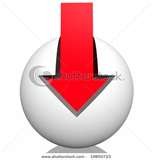 Keep Scrolling to the End...
We're still looking for some 1959-1980 Classmates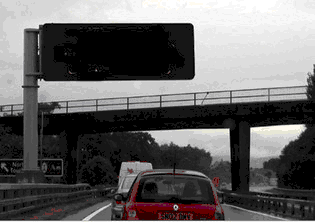 and see if you know where any of them are.
If you do, then please
contact them and tell them about our class website

and

help get them registered too.

Click on Facebook
Click above Photo
EVER WONDER WHY???
I
my prayer for 2012 is for a
fat bank account & a thin body.
Please don't mix these up

1. Your presence is a present to the world.
2. You're unique and one of a kind.
3. Your life can be what you want it to be.
4. Take the days just one at a time.
5. Count your blessings, not your troubles.
6. You'll make it through whatever comes along.
7. Within you are so many answers.
8. Understand, have courage, be strong.
9. Don't put limits on yourself.
10. So many dreams are waiting to be realized.
11. Decisions are too important to leave to chance.
12. Reach for your peak, your goal, and your prize.
13. Nothing wastes more energy than worrying.
14. The longer one carries a problem, the heavier it gets.
15. Don't take things too seriously.
16. Live a life of serenity, not a life of regrets.
17. Remember that a little love goes a long way.
18. Remember that a lot . . . goes forever.
19. Remember that friendship is a wise investment.
20. Life's treasures are people . . . together.
21. Realize that it's never too late.
22. Do ordinary things in an extraordinary way.
23. Have health and hope and happiness.
24. Take the time to wish upon a star.

A Prayer for the New Year


God grant us this year a wider view,
So we see others' faults through the eyes of You.
Teach us to judge not with hasty tongue,
Neither the adult ... nor the young.

Give us patience and grace to endure
And a stronger faith so we feel secure.
Instead of remembering, help us forget
The irritations that caused us to fret.

Freely forgiving for some offense
And finding each day a rich recompense.
In offering a friendly, helping hand
And trying in all ways to understand;

That all of us whoever we are ...
Are trying to reach an unreachable star.
For the great and small ... the good and bad,
The young and old ... the sad and glad

Are asking today; Is life worth living?
The answer is only in, loving and giving.
For only Love can make man kind
And Kindness of Heart brings Peace of Mind.

By giving love, we can help this year
To lift the clouds of hate and fear.

by Helen Steiner Rice
Live with Intention
Listen Hard
Practice Wellness

Laugh

Choose with No Regrets

Continue to Learn

Appreciate Your Friends

Do What You Love

And
Live As If Everything You Do Matters!
Dear Mr. President,

Please find below my suggestion for fixing America 's economy. Instead of giving billions of dollars to companies that will squander the money on lavish parties and unearned bonuses, use the following plan.

You can call it the "Patriotic Retirement Plan":

There are about 40 million people over 50 in the work force. Pay them $1 million apiece severance for early retirement with the following stipulations:

1) They MUST retire. Forty million job openings - Unemployment fixed.

2) They MUST buy a new AMERICAN Car. Forty million cars ordered - Auto Industry fixed.

3) They MUST either buy a house or pay off their mortgage - Housing Crisis fixed.

It can't get any easier than that!!

P.S. If more money is needed, have all members in Congress pay their taxes..

Mr. President, while you're at it, make Congress retire on Social Security and Medicare. I'll bet both programs would be fixed pronto!

Also, deport every / any illegal resident in the country (men, woman and children) and secure our boarders with US National Guard.
Keep Scrolling

TAKE THE POLL AND THE SURVEYS TO SHARE SOME FUN THOUGHTS...

Click the "Play" Button if You Prefer NOT to listen to music