Morehouse College
Class of 1963
Welcome to the Official 2018
Class of 1963 Reunion Website!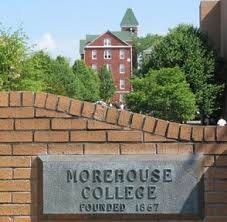 CLASS GIVING GOAL: $65,000
CLASS COUNT: 72
Dear Brothers,
It was great to see so many of you this past Homecoming!
It's hard to believe that 2018 marks 55 years since we graduated from Morehouse and we hope you plan to join us for Reunion in May 2018.
A number of our classmates are working hard to plan reunion activities and fundraising in order to support the college's mission. We need your help to build a stronger, connected class, and you can take these easy steps to support the college and our class.
Plan to join us for Reunion. The dates are May 18 - 20, 2018

Support Morehouse and our class by contributing to the college. Make your donation today and sign up to be a member of the Defending Tiger 4 Life, recurring gift program. Go to https://morehouse.getyams.com/app/campaign/36/386 and be sure to click the recurring gift box.

Text the word "Give" to 1-855-999-1867
Historically, reunion class giving makes up between 50% to 60% of the alumni giving target. Our class goal is $65,000, and we cannot reach this goal without your help. We need you to support our class and Dear Old Morehouse.
For Our Class,
Theodore Debro
Reunion Chair
Connect with our brothers on Facebook
Click here to go to our Facebook Page
Make your gift to the Class of 1963 Today!
Click on the link to make your donation.