Beggs High School
All School Reunion
Welcome
to the Beggs High School Reunion web site. We are planning an All School Reunion.
Save The Date!
June 6-8 2014
REGISTER FOR REUNION NOW



Call your friends and invite them to join the site
---
Don't forget to send

BIRTHDAY WISHES

to our Classmates
---

If it's your first time to the web site, please login by clicking the classmate profiles tab, scroll down to your name, click it and enter your current contact information. You can provide as little or as much information as you like without fear of spam. You can set your profile to display your contact information or to keep it private. It's up to you! This website is private and the information in it is not available in search engines except for the homepage and class profiles list.

Once registered and your profile created, you will have full access to the site. You can share personal updates, memories, photos and videos with your classmates in your profile. Enjoy looking at the profiles of old friends and send any registered classmate a personal private message! Don't forget to add your own photos and comments. Post on the Message Board and take the survey about your Beggs High School. Check back often as classmates will continue to post new photos and updates.
| | |
| --- | --- |
| | Please take a few minutes to visit 'In Memory' section. It would be great if you added any personal stories about our friends who have passed on. |

Any questions you have about the site or doubts you have about privacy, please check the FAQs/Privacy section. If your question is not answered there, please use the contact link.
Should you forget your login ID or password, click contact us at the top of the page and I will help you out.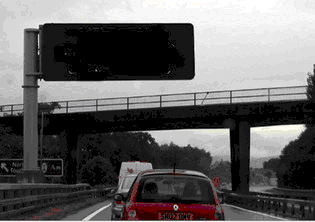 Please send pictures for the
Custom Glitter Text
**If you did not graduate from Beggs High School (maybe you moved and went to a different school or whatever) and would like to be added, please press Contact Us to send us your name, including maiden if applicable and we'll add you to the list.
Introducing BHS' Black & Gold Pages (Our very own form of the Yellow Pages)
If you are a classmate who provides a service or owns a business and would like to share your talent with fellow classmates, send an email to e1twin@hotmail.com with the following information:
Type of business or service:
Link to your website (if applicable):
Announcement Below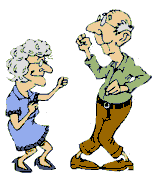 "In Memory" Link
The "In Memory" page is activated, and as sad as it is to think about, it is inevitable. We have had a few classmates pass away since high school, and although they are not with us in body, they are with us in memory. We need your help in updating any information on these classmates or know of anyone that should be added, please let us know. Simply go to that page and fill in the information for us, at which point we will confirm and post the announcement. You can also add a little memo of your own to those that are already listed, a special memory or funny story. Remember, this page is not there for us to mourn our passed classmates, but to remember them as they were, full of youthful energy
IMPORTANT: We must enter all classmates into the system in advance in order for you to join this site.
The 2012 reunion was a HUGE Success!

On behalf of the BHS All School Reunion, I would like to thank the Reunion Committee for all your dedication, hard work, time,and money given in the planning of the 2012 reunion. Without your support this reunion would not have been a success. Also a special and heart-felt thank you goes out to those of you who were not on the committee for your time and much appreciated help. You can and should feel proud of what you have helped to accomplish. I thank you all so very much.
DeAndrea Ross Cullom Committee President
** If you have been contacted in some way and you don't want to participate in any class activities, please email me and I will indicate that you have been found but choose not to participate. This will help us to save on postage when we mail out information and events details of the 2012 reunion.

beggsreunion@hotmail.com
You Are Visitor Number:

4Inkjets.com Coupon

Click on the jukebox and find more music to listen to while visiting the site.
Newspaper Front Pages From Around the World
http://www.newseum.org/todaysfrontpages/flash/
This is administered by the reunion committee, not a third party. vendor . Registration is FREE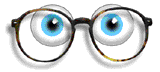 June 6 – June 8, 2014
Beggs All-School Reunion 2014
June 6 – June 8, 2014
BHS IS BACK IN STRIDE AGAIN! IT'S REUNION TIME YALL!
June 6 7:00 P.M REGISTRATION Marriott Hotel Southern Hills
1902 E. 71st Street, Tulsa, OK 74136
June 7 12:00 Noon – 3:00 pm Picnic - Chandler Park - 6500 W. 21 St.
7:00 P.M - 9:00 P.M. Banquet (Marriott Hotel)
10:00 P.M. – 1:00 A.M. DANCE (Marriott Hotel)
June 8 10:00 A.M. Church Service – Hospitality Suite
Marriott Hotel following breakfast
In order to complete our plans, it is very important that you assist us by completing this form and returning it to us.
Reunion fees are:
$75 person for all reunion events. (Friday – Sunday)
$30 per person Registration ONLY (Friday Night 7:00 pm - Until)
$40 per person Banquet ONLY (Sat. 7:00 pm - 9:00 pm)
$15 per person Picnic ONLY (Sat. 12:00 Noon – 3:00 pm)
$20 per person Dance ONLY (Sat. 10:00 pm – 1:00 am)
We are encouraging everyone to get their fees in early so that we can establish a definite headcount of everyone planning to attend the reunion.
The deadline for the fees is May 5, 2014. We will have door prizes for those who pay the entire reunion fee of $75 on or before the deadline. Door prizes include: $100 Gift Card, $50 Gift Card and a $25 Gift Card. ONLY THOSE THAT PAY THEIR $75 ON OR BEFORE MAY 5, 2014 WILL BE ELGIBLE TO WIN THESE DOOR PRIZES!!
For hotel accommodations call Marriott Hotel Reservations @ 866-242-5060. You must make your hotel reservations in advance. Simply confirm that you will be attending the Beggs All-School Reunion and you will receive our reunion discount. YOU MUST CALL IN ADVANCE!!
Rooms: $92 per night buffet breakfast included (buffet regular price $14.95)
Hotel rates do not include reunion registration fees.
T-shirts will be for sale at each event. (No orders being taken)
Children are welcome to attend the Picnic with those that have paid the full reunion fee of $75, otherwise you will pay $15 per person for the picnic only fee.
PLEASE FEEL FREE TO MAKE COPIES OF THIS LETTER AND PASS IT ON!!!
BEGGS ALL-SCHOOL REUNION COMMITTEE
************************************************************************Please return this portion of the letter with your fees. Mail to:
Beggs All-School Reunion Committee, c/o DeAndrea Cullom P.O. BOX 942 BEGGS, OK 74421
************************************************************************
YES, I PLAN TO ATTEND:
NAME ____________________________________________Class of___________
Please choose below & put the number of how many you're paying for next to your choice:
FULL REUNION FEE: $75 ________
REGISTRATION ONLY: $30 ________
BANQUET ONLY: $40_________
PICNIC ONLY: $15 _________
DANCE ONLY: $20________
If you have any questions or comments please contact us at deandreacullom@yahoo.com
PLEASE FEEL FREE TO MAKE COPIES OF THIS LETTER AND PASS IT ON!!!
BEGGS ALL-SCHOOL REUNION COMMITTEE