Bellingham High School

Class Of 1988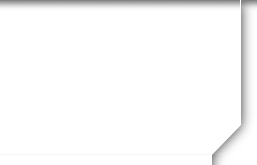 Fundraising / Donate
---
FUNDRAISERS
---
We are working hard to make our 20 year class reunion affordable.
Please check out the Fundraisers below and pass the word.
Thanks!
---
DONATIONS

If fundraisers aren't your thing, donations in any amount will be gladly accepted as well!
You may send donations to:

Bellingham88
6148 Grouse Circle
Ferndale, WA 98248
or
by Paypal, Debit, or Credit Card
THANKS FOR YOUR SUPPORT!



---
Thank you
to all those who have donated for your support!

BHS88
Jeff Smits $200.00
Sean Eastman $100.00
Raynelle (Russell) Herrin $50.00
Susan Hempler $50.00
Chris Bundy $100.00
Jeremy Battis $36.00
Vin (Henefin) Wallack $20.00
ClassReports Website
Colin Williams - $30.00
Sean Eastman - $30.00
Jennifer (Paton) Almer - $15.00
Shawn (Richey) Noble - $30.00
Chris Bundy - $45.00
---