Bellingham High School

Class Of 1988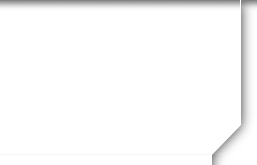 Message Forum
05/31/08 08:26 PM
#2

Shannon O'Neill (O'Neill-Bieda)

Doesn't anyone have anything to say about the big 2-0 party this summer? After looking at everyone profiles, I can't wait to see you all! Seriously. If you think about it we really did have a kool group of kids. And look at the kool adults they've become.

Be well, see you in August, I'm looking for some zebra stripe, and flourescent colors are back...
06/12/08 03:04 PM
#5


Soooo looking forward to catching up with folks and having not one but two nights out without the kids!
06/16/08 05:52 PM
#6


I admit it. I check every day to see who is new...

I just went through and checked out all the photos everyone posted. So great!!! I love Sean Eastman's ASB cards too.
I'm in the process of attaching everyone's senior photos to their profiles. Should have them all up in a couple of days. Boy, did we rock the 80's!


06/25/08 04:36 PM
#7


Go Red Raiders!!
08/10/08 01:57 AM
#10



INFO: 4600 Meridian Street Suite #108 (Just one light north of Walmart)

For the safety of our smaller jumpers, children may be no older than 11 and must be shorter than 60 inches to jump at the Fun Zone.

CostWaiver Form
$5.95 per child
$4.95 per child in families of 4 children or more

08/11/08 05:02 PM
#12



Thanks so much to Shawn, Shannon, Jen and everyone else involved in the planning and execution of this thing. I'm sure it was no easy feat and, near as the average bear could tell, it went off without a hitch. Top notch job you guys.

S.E.
08/11/08 08:40 PM
#13



Jeff Woodmansee
12/30/08 05:07 PM
#16


Do we have any New Year resolutions that we're willing to share?