Bellingham High School

Class Of 1988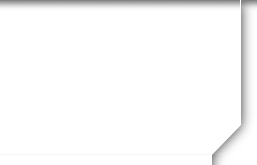 25 Year Reunion
2013 is here and so is the BHS Class of 1988 25th Year Class Reunion!
You don't want to miss this destination reunion in… Las Vegas!
The dates are: Friday, August 9th and Saturday August 10th, 2013.
There will be no tickets, just planned gatherings on those dates. The meeting places are yet to be determined, but will be most likely be along the Las Vegas Strip.
If you are planning on going to Las Vegas, please register below.
Again, there will be no cost for event tickets, we would just like to get an idea of the number of attendees.
The Facebook page for the Las Vegas event is at: https://www.facebook.com/events/391373187577324/
DETAILS:
Friday, August 9th - 7:00pm at The Chandelier 1.5 (between the 1st and 2nd floor of the bar) at the Cosmopolitan Hotel
Saturday, August 10th - 7:00pm at The Lily Bar & Lounge at the Bellagio.

There will also be a family friendly picnic planned at Hovander Park in Ferndale on Sunday July 21, 2013 from 11:00am until 4:00pm. This event is open to all BHS alumni as well.
The Facebook page for the picnic is: https://www.facebook.com/events/248168388650500/?fref=ts
We hope you can attend one or both of these events. Looking forward to seeing everyone!
25th Class Reunion. August 9-10, 2013. (Friday August 9 2013)