Wenonah High School

Classes of 1948 - 1958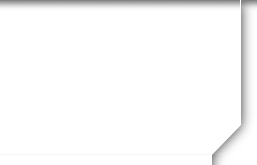 In Memory
Joe Amos - Class Of 1948
Deceased Classmate: Joe Amos (1948)
Date Deceased: March?-1968
Age at Death: 36
Cause of Death: Killed in Action, Viet Nam
Classmate City: Philadelphia
Classmate State: PA
Classmate Country: USA
Reported By: Raymond Crosby

I Raymond Crosby submit this honor for my former classmate of 1948. I played football and basketball my last year at Wenonah High School, with Joe. Joe Amos reached the rank of S/Sgt of the United States Army. Joe and I were students of Mr. Nunn and Mrs Woods.
Click for VietNam Wall Postings
Jack Newell
Jackson97@comcast.net
Amos had served five separate Army enlistments, including combat missions in Korea in 1951 and the Dominican Republic in 1965. The 36-year-old platoon sergeant was killed during a firefight on a rubber plantation near Loc Ninh, Binh Long Province, Vietnam, on October 30, 1967, two weeks after joining Company A of the 1st Battalion, 18th Infantry, 1st Infantry Division. He was posthumously awarded the Silver Star. A native Alabamian with family ties to Philadelphia, he had a wide range of military skills and enjoyed football, boxing and bowling. He was survived by his wife, a son, daughter and his mother. Source: Philadelphia Daily News
Tuesday, June 18, 2002
I SERVED WITH JOE AMOS IN THE KOREAN WAR WE WERE IN FOX COMPANY 187TH AIRBORNE RCT ,JOE WAS A GREAT GUY AND SOLDIER HE WAS REGIMENTAL HEAVY WEIGHT BOXING CHAMPION ALSO ON REGIMENTAL FOOTBALL TEAM AND IT WAS AND HONOR TO HAVE BEEN ABLE TO BE HIS FRIEND AND SERVE WITH HIM JOE WAS THE REAL DEAL GOD BLESS HIS FAMILY