Wenonah High School

Classes of 1948 - 1958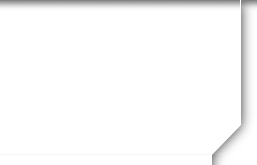 In Memory
Sarah M McCain (Brown)
TRENTON - Sarah Mae Brown, age 83, departed this life on Saturday, July 7, 2012, at Capital Health Regional Medical Center, Hopewell.
Sarah was born in Birmingham, Ala., on Jan. 31, 1929, and attended Wenonah High School in Birmingham. As a young woman, she and her sisters performed as the gospel group "Sweet Singers of Zion," later known as the "McCain Sisters" and were broadcast several times on the radio. In 1951 she married McDuffie Brown Jr. and then moved to Trenton in 1957. This marriage was blessed with three children. She worked for various businesses including the Stacy Laundry, New Jersey Department of Labor, Ewing Township Department of Education, and Melcor. Her hobbies included reading and discussing the Holy Bible, watching Eagles Football, WWE Wrestling, and "Walker, Texas Ranger." She was a member of Mt. Carmel Baptist Church of Trenton for many years and in later years she visited Perfecting Saints Church, now known as Grace Community Church in Trenton.
Sarah was predeceased by her parents Harrison and Margaret McCain, her sisters, Susie Townsend, Margaret Patterson, Amelia Miles, Eddie Lee Guice, and former husband, McDuffie Brown Jr. She is survived by one sister, Juanita Caver, three children, her daughter, Mary E. Brown, two sons, Stanley Brown and McDuffie Brown III, one granddaughter, Topanga Harmony, and one grandson, Jordan B. Brown-Milton, grand-goddaughter, Kahdaysia Dixon, all of Trenton, and a host nieces, nephews, others relatives and friends.
Homegoing services will be held at 1 p.m. Friday at Grace Community Church, 700 West State St., Trenton. The Rev. Ethan S. Evans, Pastor, will officiate. Calling hours are from 11 a.m. until time of services at the church. Interment will be in Ewing Cemetery, Ewing Township. Arrangements are by Anderson Funeral Service, Trenton.
Obituary
Published in The Trentonian on July 11, 2012