Wenonah High School

Class Of 1967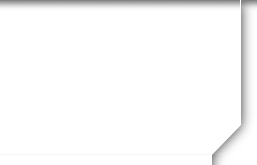 40 Year Reunion 2007
Class Of 1967 celebrates 40th year reunion.
Many of the Wenonah High "67 grads attending a 40-year reunion on Labor Day weekend were already planning a 60th birthday party.
Grads arrived early at reunion headquarters in the Embassy Suites Hotel for the get acquainted party Friday night. Another big crowd turned out Saturday morning for a chauffeured drive to the Birmingham Civil Rights Institute. The tour continued at the newly-constructed Wenonah High School. Grads marveled at the spacious building during a personal tour.
Three former teachers were recognized as "honorary grads" at the cocktail dinner Saturday night catered by Ruth's Chris Steak House. Donald Debrow from Powderly and Ella Byrd McCain and Frankie P. Ware of Green Springs were presented certificates signed by current principal Regina Hunter of Center Point.
The Rev. Winston Robinson of Decatur: a 1967 grad was the keynote speaker. He shared the message "Fulfilling your Destiny" in life. Afterwards, donations were accepted for the restoration of the Class of 1967 graduation photo.
Farewells were said Sunday following a breakfast at the Embassy Suites and worship services at West Tabernacle Baptist Church by the Rev. Curtis B. Wynn.
The reunion committee officers saluted by the grads were President Cardell Chambers of Forestdale; vice president Shirley Whitely Ward of Center Point; Secretary Brenda Exford Files; treasurer Patricia Huntley Lewis and business manager Donald Mason of Fairfield; financial secretary Lynda Pope Johnson of Gardendale; assistant business manager Donald Sledge of West End; art director Leroy Tabb of Birmingham; membership director Elizabeth Howard Turner of north Birmingham.
Their committee included Sylvester Kyneard of Forestdale; Curtis Moore of Roosevelt City; and Carla Solomon Davis, Bertha McSwain Sanders, Linda Bester Jones and Donice Jackson Palmore of Birmingham.
More spotted at the reunion were Anita Cooper Carlisle of Wenonah; Therolene Lee Beechum of Odenville; Martha Jones Bouyer of Lipscomb; Evelyn Levert Davis of Forestdale; Myra Perryman Howell of Euclid OH; Elizabeth Howard Turner of Tarrant; Sarah Lee Jackson of north Birmingham; Georgia E Pritchett-Nelson of Cleveland OH; Joseph Kay Breedlove of Roosevelt City; Rosalind Dunagan Monroe of Dayton OH; Barbara Figgers Preno of Flint MI; Zachary and Evelyn "Pat" Jeter Ogletree of Ensley; and Mayo "Mary" Williams Durden of Bessemer.
From The Birmingham News, Wednesday September 26, 2007