Bloomington

High School




Class Of 1963

To get our room rate at Holiday Inn & Suites Airport in Bloomington for our 55th reunion, tell them Y55. That gives you the special rate for our deal. Our reunion is September 14 & 15.
"Truly great friends are hard to find,
difficult to leave, and impossible to forget."
50th Class Reunion
September 28, 2013
(click to view full size in Google Docs
Row 1
Mary Selk, Jan Whitman, Kay Burris, Donna Gordon, Denny Feicke, Louis Saunier, Harlan Greeneberg, Don Alsman, Ron Monkman, Ron Brownfield, Ron Maple, Tim Calhoun, Mike Chrisman, Dave Perkins, Mike Hardy, Ron Steege, Glenn Haney, Hobby Beich.
Row 2:
Betty Nutt, Larry Burke, Bonnie Koerner, Charlie McGrew, Pat Butcher, Vivian Todhunter, Betsy Harkes, Kara Lynne Knight, Kerry Meyer, Tim Hanes, Mike Hargesheimer, Mike Graybeal, Ed Brown, Leslie Calvert, Bob Lehmann, Jim Jacobs, Darlina Lishka, Sandy Martin, Rob Bicket.
Row 3:
Rollie James, Jim Bowers, Linda Reeves, Char Poorman, Rita Holly Harris, Loretta Feezor, Dianne Pumphrey, Mickey Goetsch, Pam Gillenwater, Jeannette Butler, Paul Dillow, Arlene Prochnow, Charlie Crowe, Bob Berry, Don Wheeler, Bob Dierkes, Sue Robbins, Doris Meyer, Kay Brook, Terry Mack, Bob Hull, Dave Mayfieldl
Row 4:
Milan Jackson, Suzi Gross, Warren Saunders, Sue Dillingham, Barb Mooney, Kath Woosley, Joella Folks, Jan Hoffman, Mary Jean White, Linda Buttry, Sharon Ray, Steve White, Linda Yeast, Jan Russell, Sue Myers, Shirl Stumm, Joy Raney, Gloria Erickson, Frances Link, William Becker, Joe Baker, Mike Fonger.
Back Row:
Gary McQuown, Don Ferguson, Kent Simons, Mike Howard, Phyllis Giese, Dave Smith, Burkhardt Hoeper, Bob Handley, Randy Lloyd, Carl Sneed, Carroll Lane, Ed Burwitz, Rich Rustemeyer, George Danielson, Dave Williams, Mike Thomas, Dave Salch, Steve Davenport, Ron Bratcher.
To Attention New Users: Please see the First Website Visit tab to your left. This will explain how to register and download pictures.

STOP - DON'T HIDE: If you didn't fill out your profile yet what are you waiting for? . To gain access to all the features of our website you need to create your profile and your own personal password. It's easy, free and secure. (See "Web Site FAQ's")
1) Simply look at the top of the list in the left column and click on "Classmate Profiles". Find your name, click on it, and follow the prompts.
2) We want everyone that was a part of our class at one time or another to join us. If for some reason you can not find your name on the list select "contact us" send your name and e-mail address and we will gladly add it
Mini Reunion
July 18, 2009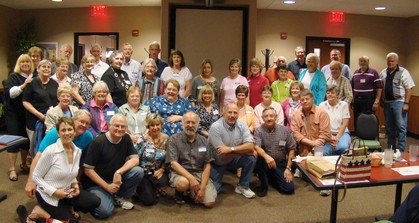 (click to enlarge)
Row 3:
Janice Hoffman (Karl)
,
Kathie Kiper (Dyson)
,
Jeannette Butler (Litherland)
,
Dianne Pumphrey (Mowrer)
,
Gloria Erickson (McKittrick)
, Linda Buttry (Roberts)
Connie Snow (McCarty)
,
Margaret Wilcox (Currie)
, Bev Brown (Miller), Bonnie Koerner (Stuckey),
Linda Reeves (Dotson)
,
Charlotte Lanham (Clark)
.
Row 4:
Susie Buckler (Carnahan)
, Char Poorman (Miller),
Donald Ferguson
, Carroll Lane, Mike Thomas,
Randy Lloyd
, Milan Jackson,
Ed Burwitz
,
Dave Nuckels
, Charlie Crowe, Bob Hull. Dave Smith is behind the camera.
<

ANNOUNCEMENTS HAVE MOVED TO THE BOTTOM - SCROLL DOWN You never know when a new Announcement may have been added.
ANY MAJOR EVENTS HAPPENING IN YOUR LIFE?

Marriage of you or a child, birth of a child or grandchild, graduation, retirment, military news, anniversary, death in family, invite classmates to a get-together, etc., click on Post Announcements to the left under Member Functions!

Military Service: If you serve or have served in the Armed Forces. you can now show that in your profile. Click "Edit Profile" and scroll about half way down to "Military Service". There you can select the branch of military in which you serve or served and a special icon will appear by your name denoting your service in the Armed Forces. (For which we thank you.)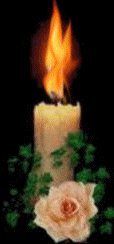 IN MEMORY
Please take time to visit the "In Memory" section. It would be wonderful if you would add any personal stories about our classmates who have gone before us. If you have dates, obituaries or information we may be missing we would be happy to add it.

Do you have any snapshots of school events or past reunions lying around? Dig them out and share them with us. Just send or email pictures to me and I'll upload them for you.
ANNOUNCEMENTS
Heart felt thoughts and prayers go out to Ron Bratcher and family. Ron's brother Jerry Bratcher passed away May 1, 2018
Jerry Dale Bratcher
September 12, 1947 - May 01, 2018
Mr. Jerry Dale Bratcher, 70, of Macomb, Illinois, passed away at 2:13 PM Tuesday May 1, 2018 at Methodist Medical Center in Peoria, IL.
He was born on September 12, 1947 in Bloomington, Illinois, to the late Elma Prather and Ray Bratcher. As a fruit of his lifelong faith in Jesus he expressed his readiness to meet his Savior and Lord passing peacefully
while surrounded by his family.
Mr. Bratcher is survived by his wife, Vickie, two daughters, Angelia Cozadd (Jeff)
of Macomb and Amanda Regnier (Todd) of Deer Creek. He also leaves behind four grandchildren, Brody Cozadd, Joseph Regnier, Madison Regnier and Ellasyn
Cozadd.
Jerry was in the United States Army from 1967 until 1969 where he served in the Vietnam War as part of 118th Assault Helicopter Company and 145th Combat Aviation Battalion.
He was a zealous musician who loved to perform. He was a
member of several bands including the On Stage Band over his fifty years of
performing music. Jerry used music to connect with his family and friends
especially jamming with his brother Ron Bratcher of Bloomington.
He was an avid woodworker creating works of art and furniture for his family and friends.
He enjoyed camping and time outdoors; especially fishing. He learned the joy of fishing from his father and shared that enthusiasm with his four grandchildren.
Jerry was a dedicated husband, father and grandfather and brother. He was a
joyful and encouraging influence for his family and friends on a daily basis. His
favorite moments were spent with family, especially true of his morning coffees
with Vickie, his wife of 49 years, as they started their days talking and laughing.
Jerry will be lovingly remembered as a entertainer, loving husband, father,
grandfather, brother and friend. He was always uplifting, joyful and full of
optimism seeing the bright side of anything with a willingness to be helpful and
kind.
Private Family Graveside services with Military rites will be Saturday May 5, 2018 at Oakwood Cemetery. Visitation will be Friday from 5-7 PM for the public at the Dodsworth-Piper-Wallen Funeral Home. The family invites memorials in Jerry's name to The American Legion Post 6 of Macomb in appreciation of the services to him and and other veterans. Please sign guestbook or leave condolences at www.dodsworthfh.com
May Birthdays
Norm Shaw - May 2
Karen Friedman - May 3
Jane Mabry Cuplin - May 6
Glenn Haney - May 8
Dianne Pumphrey Mowrer - May12
Don Alsman - May15
Gloria Erickson McKittrick - May 15
Char Pooorman Miller - May 15
Bob Handley - May 23
Tom Rockwell - May 23
Mike Thomas - May 23
Corlyne Lane Shull Greene - May 24
Carroll Lane - May 26
Mickey Goetsch Goff - May 27
Paul Hellwig - May 27
Kay Brook - May 28
Ronnie Mapel - May 28
Carol M. Ring - May 28
Keeping Judy Sylvester Thomson and family in our thoughts and prayers. Judy's husband, Loren Thomson passed away April 13th.
W. Loren Thomson
W. Loren Thomson, 86, of Bloomington, passed away 1:17 a.m. April 13, 2018, at Sugar Creek Assisted Living Center under hospice care of VITAS. He had been seriously ill for 1 1/2 months. The family would like to thank all of the OSF staff on the 300 medical floor, especially John, Erick and Dillon. Thanks also to the staff at Sugar Creek, especially Dominique and Crystal, as well as the caring VITAS staff.
Loren's service will be 11 a.m. May 7 at the First United Methodist Church of Normal, 211 N. School St., with Pastor Kathy King-Nobles officiating. Lunch will be served at the church following the service. Visitation will be 3 to 6 p.m. May 6 at Calvert & Metzler Memorial Home, Bloomington. Cremation rites were accorded.
In lieu of flowers, memorials may be made to the First United Methodist Church of Normal.
Loren was born July 6, 1931 in Bloomington, the son of James L. and Virginia M. (Johnson) Thomson. Loren married Judith Johnston on Dec. 26, 1974, in Greeley, Colo.
Loren is survived by his wife, Judy, Bloomington; his three daughters, Christina J. (David) Wilson, Columbia, Mo.; Karen A. (Philip) Haberkorn, Las Vegas, Nev.; and Sarah E. (Joshua) Krueger, Normal; eight grandchildren, Erin E. (Michael) Barbaro, Columbia, Mo.; Emily A. (Mathias) Miller, Kingdom City, Mo.; Megan K. Wilson, Columbia, Mo.; Peter, Benjamin, Mical and Samuel Haberkorn, Las Vegas, Nev.; and Katherine E. Krueger, Normal; and five great-grandchildren, Ava and Anthony Barbaro, Sage Miller, Serenity and Hope Haberkorn. He was a loving stepfather to Judy's children, Elizabeth and Brian, and stepgrandfather to Nicholas, Zachary, William and Benjamin. Also surviving are two nephews, Mitchell Thomson and James Wickline, California.
He was preceded in death by his parents; a daughter; his brother, James O. Thomson; and one grandson, Nathaniel Haberkorn.
Loren graduated from ISNU's Thomas Metcalf primary school and University High School; University of Illinois; and Brandeis School of Law, University of Louisville, Louisville, Ky.
Loren served overseas in the Korean conflict from 1952 to 1953, with the 8th Army artillery unit with the rank at discharge of sergeant first class. Prior to entering the practice of law, he was employed as a claim adjuster and supervisor of workers compensation claims for The Travelers Insurance Company, Louisville, Ky., while he attended law school. He was admitted to the Illinois State Bar in 1959. He practiced law with his uncle, Chester Thomson, until Chester's death, and later became senior partner of Thomson & Weintraub Law Firm. He retired from T&W in 1995. Loren continued to practice law as W. Loren Thomson, P.C., until his final retirement in 2012. He had practiced law in the same building, 105 N. Center St., Bloomington, for over 50 years.
In addition to practicing law, Loren was an instructor in the Finance and Law Department, ISU, and a hearing officer for ISU staff personnel. He was also a hearing officer for the Illinois Environmental Protection Agency. He was a certified mediator and a certified arbitrator in the mandatory 11th Circuit arbitration program.
Loren was a member of the First United Methodist Church of Normal, where he was baptized as an infant. He was also a past and present member of the McLean County Bar Association, Illinois State Bar Association, Illinois Appellate Lawyers Association, American Bar Association, Illinois Trial Lawyers Association and Association of Trial Lawyers of America. Loren was the founder of the local Robert C. Underwood Inns of Court in 1993. He was a member of the founding committee, legal counsel, and a member of the board of directors for the Community Health Care Clinic, Inc.
Loren loved to read and travel in his leisure time as well as pursue his many athletic activities and hobbies. He played tennis and jogged and later developed a passion for bicycling with the McLean County Wheelers. He loved to bike the many hills west of his home in Bloomington and later to ride the entire Constitution Trail daily. He rode in an organized Wheelers' ride with his family to celebrate his 70 birthday, and completed a century ride (100 miles) in the LaSalle-Peru area and rode from Chicago to Milwaukee in an organized charity ride led by former two-time winner of the Tour de France, Greg Lemond.
He loved to sail in Peoria on his own boat, Thekla, named for his paternal grandmother, which he docked at the Ivy Club. But he especially liked to charter sail boats in the Caribbean. He and his father had hunted pheasant and quail in South Dakota when Loren was a boy and he enjoyed continuing the tradition as an adult. He also enjoyed trap and skeet shooting at the Peoria Skeet and Trap Club.
Loren loved the law, being a lawyer and practicing his profession. He was a creative, bright, wise, witty and quiet man who loved his family and his God. He will be forever loved and missed by his family and friends.
Condolences may be made to www.calvertmemorial.com.
REFER A FRIEND PROGRAM

I have added a link below that is automatically configured to use as a "Refer a Friend" program. Not only is the Class Creator site used for high school classes, but for families and any group that may benefit. If we refer someone to the site and they sign up for Class Creator, a $50 check will be sent to US!! This is a great way to earn a little extra money and try to keep our cost down for reunions. If you know anyone that could use the service please pass along the information. To receive credit they must use the link below. If they need assistance please use the "Contact Us" button