Bloomington

High School




Class Of 1963

To get our room rate at Holiday Inn & Suites Airport in Bloomington for our 55th reunion, tell them Y55. That gives you the special rate for our deal. Our reunion is September 14 & 15.
Imformation on the 55th Reunion
You are cordially invited to the Bloomington High School Class of 1963 55th class reunion. The reunion will be held on September 14th and 15th which is a Friday and Saturday. The location is Holiday Inn & Suites Airport in Bloomington. This is on East Empire across the street from Bloomington's airport.
If you plan to stay at the hotel, call and make your reservations and use the code Y55 to get our special rate. Standard room is $105 and suite if $115.
Friday night will be a mixer with treats and a cash bar. There will be a 50/50 raffle and more. Friday dress code: wear what you want.
Saturday morning at 9am will be a class breakfast at Shannon's Five Star Restaurant on Mercer Ave at Veterans Parkway. Breakfast is not included in the reunion charge but they have a great buffet for only $8.95 or you can order off of their menu. If you are interested in that breakfast, please let us know before September 1 as we need reservations to be sure we have enough tables.
Saturday evening we will have dinner along with a program. Baxter's will be catering the dinner and the meal is included in the reunion charge. Buffet dinner will be Herb Roasted Chicken Breast, Roasted Pork Loin, and Crab and Shrimp Alfredo. A potato and vegetable will also be on the buffet. Dessert will be Texas Chocolate Cake and a Baxter's dessert. There will be a cash bar available. Saturday night dress code: there is no dress code. Corporate casual will be the most popular but not a requirement.
The charge for this year's reunion is $55 per person. Payment is due on or before September 1, 2018. Make checks payable to BHS Class of 1963. Please include attendee's names on the checks. Send checks to Milan Jackson, 1104 George Dr., Normal, IL 61761. Or you can use PayPal on the home page of our website. You will find PayPal by clicking on Donate. If anyone wants to donate extra to help those who can't afford the reunion please include that in your check. Help is available to anyone who otherwise would not be able to attend.
Remember: Attendance is the most important part of our reunion. Come and be comfortable.
The grand ballroom will be available to us from approximately 2PM Friday until late Saturday night. So there will be plenty of time and room to get reacquainted with old friends and make new ones.
There will be a photographer Saturday night for private and group pictures.
Any questions can be sent to me at milan52@yahoo.com or posted on our website under Message Forum. Those who don't have computers can reach me at 309-452-7987 or my cell 309-830-4531.
Website address is: http://www.classcreator.com/Bloomington-IL-1963/class_index.cfm
"Truly great friends are hard to find,
difficult to leave, and impossible to forget."
50th Class Reunion
September 28, 2013
(click to view full size in Google Docs
Row 1
Mary Selk, Jan Whitman, Kay Burris, Donna Gordon, Denny Feicke, Louis Saunier, Harlan Greeneberg, Don Alsman, Ron Monkman, Ron Brownfield, Ron Maple, Tim Calhoun, Mike Chrisman, Dave Perkins, Mike Hardy, Ron Steege, Glenn Haney, Hobby Beich.
Row 2:
Betty Nutt, Larry Burke, Bonnie Koerner, Charlie McGrew, Pat Butcher, Vivian Todhunter, Betsy Harkes, Kara Lynne Knight, Kerry Meyer, Tim Hanes, Mike Hargesheimer, Mike Graybeal, Ed Brown, Leslie Calvert, Bob Lehmann, Jim Jacobs, Darlina Lishka, Sandy Martin, Rob Bicket.
Row 3:
Rollie James, Jim Bowers, Linda Reeves, Char Poorman, Rita Holly Harris, Loretta Feezor, Dianne Pumphrey, Mickey Goetsch, Pam Gillenwater, Jeannette Butler, Paul Dillow, Arlene Prochnow, Charlie Crowe, Bob Berry, Don Wheeler, Bob Dierkes, Sue Robbins, Doris Meyer, Kay Brook, Terry Mack, Bob Hull, Dave Mayfieldl
Row 4:
Milan Jackson, Suzi Gross, Warren Saunders, Sue Dillingham, Barb Mooney, Kath Woosley, Joella Folks, Jan Hoffman, Mary Jean White, Linda Buttry, Sharon Ray, Steve White, Linda Yeast, Jan Russell, Sue Myers, Shirl Stumm, Joy Raney, Gloria Erickson, Frances Link, William Becker, Joe Baker, Mike Fonger.
Back Row:
Gary McQuown, Don Ferguson, Kent Simons, Mike Howard, Phyllis Giese, Dave Smith, Burkhardt Hoeper, Bob Handley, Randy Lloyd, Carl Sneed, Carroll Lane, Ed Burwitz, Rich Rustemeyer, George Danielson, Dave Williams, Mike Thomas, Dave Salch, Steve Davenport, Ron Bratcher.
To Attention New Users: Please see the First Website Visit tab to your left. This will explain how to register and download pictures.

STOP - DON'T HIDE: If you didn't fill out your profile yet what are you waiting for? . To gain access to all the features of our website you need to create your profile and your own personal password. It's easy, free and secure. (See "Web Site FAQ's")
1) Simply look at the top of the list in the left column and click on "Classmate Profiles". Find your name, click on it, and follow the prompts.
2) We want everyone that was a part of our class at one time or another to join us. If for some reason you can not find your name on the list select "contact us" send your name and e-mail address and we will gladly add it
Mini Reunion
July 18, 2009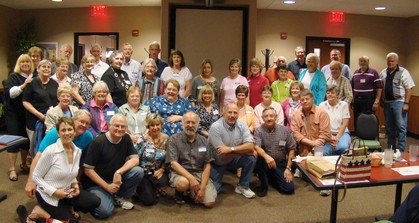 (click to enlarge)
Row 3:
Janice Hoffman (Karl)
,
Kathie Kiper (Dyson)
,
Jeannette Butler (Litherland)
,
Dianne Pumphrey (Mowrer)
,
Gloria Erickson (McKittrick)
, Linda Buttry (Roberts)
Connie Snow (McCarty)
,
Margaret Wilcox (Currie)
, Bev Brown (Miller), Bonnie Koerner (Stuckey),
Linda Reeves (Dotson)
,
Charlotte Lanham (Clark)
.
Row 4:
Susie Buckler (Carnahan)
, Char Poorman (Miller),
Donald Ferguson
, Carroll Lane, Mike Thomas,
Randy Lloyd
, Milan Jackson,
Ed Burwitz
,
Dave Nuckels
, Charlie Crowe, Bob Hull. Dave Smith is behind the camera.
<

ANNOUNCEMENTS HAVE MOVED TO THE BOTTOM - SCROLL DOWN You never know when a new Announcement may have been added.
ANY MAJOR EVENTS HAPPENING IN YOUR LIFE?

Marriage of you or a child, birth of a child or grandchild, graduation, retirment, military news, anniversary, death in family, invite classmates to a get-together, etc., click on Post Announcements to the left under Member Functions!

Military Service: If you serve or have served in the Armed Forces. you can now show that in your profile. Click "Edit Profile" and scroll about half way down to "Military Service". There you can select the branch of military in which you serve or served and a special icon will appear by your name denoting your service in the Armed Forces. (For which we thank you.)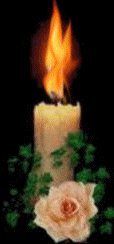 IN MEMORY
Please take time to visit the "In Memory" section. It would be wonderful if you would add any personal stories about our classmates who have gone before us. If you have dates, obituaries or information we may be missing we would be happy to add it.

Do you have any snapshots of school events or past reunions lying around? Dig them out and share them with us. Just send or email pictures to me and I'll upload them for you.
ANNOUNCEMENTS
AUGUST BIRTHDAYS
Meriam William Scheiber - August 1
Linda Buttry Roberts - August 1
Dave Salch - August 2
Michael Bennington - August 7
Sharon Ray Knott - August 7
Harlan Greenberg - August 8
Milan Jackson - August 9
Kerry Meyer - August 11
Frank Grey - August 16
Janice Hoffman Karl - August 19
Bob Berry - August 21
Lee Dunkelberger Miller - August 21
Bev Brown Oliver - August 23
Tim Hanes - August 23
Alice McLean - August 25
Daniel Patrick - August 27
Vicki Woolrab Marvel - August 29
Steve White - August 29
Barbara Mooney Evans passed away early this morning, June 16, 2018. Keep Barb's family in our thoughts and prayers.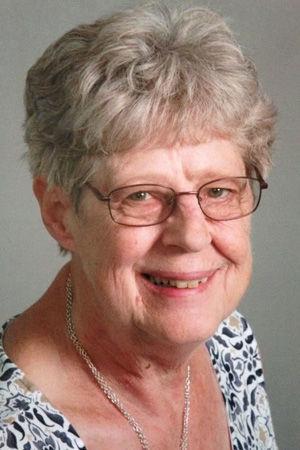 Barbara J Evans
MARCH 10, 1945 – JUNE 16,
2018
Barbara Jean Evans, 73 of Bloomington, passed away at 4:15 a.m. on Saturday, June 16, 2018 at Heritage Health in Normal. She was born March 10, 1945 in Bloomington, the daughter of Deane and Doris Lawyer Mooney. Barbara worked as an inspector and factory worker for G.E. in Bloomington for 27 years, and for the past 12 years worked as a cashier at Walgreen's. She attended West Twin Grove Christian Church, where she also served as a trustee for a number of years. For more than 30 years, she served as a McLean County election judge. She loved arts, crafts, and traveling. She was known for always doing for others and being a very hard worker. Surviving are two sons, Terry (Rebecca) Evans of Boaz, Alabama; and Randy (Kathleen) Evans of Normal; a grandson, Zachary Evans; and two brothers, William "Bill" (Sandy) Mooney of Downs; and Richard Mooney of Bloomington; several nieces; and many close friends. Funeral services will be held at 10 a.m. Thursday, June 21st at East Lawn Funeral Home in Bloomington. Burial will follow at East Lawn Memorial Gardens. Visitation will be held from 5 to 7 p.m. Wednesday at the funeral home. Memorial contributions may be made to the Susan G. Komen Foundation or the McLean County Humane Society. Condolences may be shared with the family at eastlawn-bloomington.com.
Extending thoughts and prayers to Stephen Thomas and his family on the passing of his wife Joyce, Sunday June 17, 2018
Joyce Thomas
Joyce Ann Thomas, 73, of Normal, passed away at 10:19 a.m. Sunday (June 17, 2018) at her home.
Her funeral will be at noon Thursday at Carmody-Flynn Funeral Home, Bloomington. Burial will be in East Lawn Memorial Gardens, Bloomington. Visitation will be from 10 a.m. to noon Thursday at the funeral home. In lieu of flowers, memorials may be made to the Humane Society of Central Illinois.
She was born Sept. 16, 1944, in Bloomington, the daughter of Frank and Patricia Clark. She married Stephen C. Thomas on April 4, 1970, in Carlock. He survives.
Also surviving are two daughters, Stephanie Thomas, Bloomington, and Angie Thomas, Normal; four grandchildren, Carissa Smith, Chasyn Thomas, Jack Schirpke and Clare Kinsella; and one great-granddaughter, Ari Smith.
She was preceded in death by her parents.
Joyce retired from Chestnut Health Systems where she worked as an executive assistant for more than 25 years. She enjoyed cross stitch, reading and her puppy. She was a longtime member of the American Hungarian Family Society. Joyce loved spending time with her family, traveling and spending time at their vacation home in Ocean Springs, Miss.
To express condolences, please visit www.carmodyflynn.com.

Sincere sympathy to Sandy Cowart Groth and family Sandy's sister Kay passed away May 30, 2018.
Kay Marine
Kay Frances Marine, 67, of Bloomington, died Wednesday (May 30, 2018) at her home.
Kay's service will be held at 11 a.m. Wednesday at Beck Memorial Home, Bloomington with Pastor Dennis Powers officiating. Following the service, burial will be held at Park Hill Cemetery, Bloomington. Visitation will be held an hour prior to the service on Wednesday.
In lieu of flowers, the family suggests memorials to be made to the Bloomington Bible Church.
Beck Memorial Home, Bloomington, is in charge of arrangements.
Kay was born on Nov. 28, 1950 in Normal. She is the daughter of Charles Edward and Virginia (Williams) Cowart. She married Ron Marine on July 2, 1969 in Bloomington.
Kay is survived by her husband Ron; their children, Cindy (Mac) White of Maine and Carrie (Joe) Kelly of Bloomington; four grandchildren; and her sisters, Judith (George) King of Bloomington and Sandy (Otto) Groth of Shirley. She is preceded in death by her parents, her brother, John Cowart, and her sister, Susan Coffman.
Kay will be deeply missed by all of her family and friends.
Online condolences may be made to www.beckmemorial.com.

Kathy Kiper Dyson's brother, Arthur Kiper, passed away June 1, 2018. Keep Kathy and family in our thoughts and prayers.
Arthur Kiper
Arthur Eugene "Gene" Kiper, 75, of Bloomington, passed away 8:54 a.m. Friday (June 1, 2018) at OSF Healthcare St. Joseph Medical Center, Bloomington.
His funeral will be 11 a.m. Tuesday at Calvert & Metzler Memorial Home, Bloomington. The Rev. Martin Laramie will officiate. Burial will be Stewart Cemetery, Heyworth. Visitation will be 6 to 8 p.m. Monday at Calvert & Metzler Memorial Home, Bloomington.
The family suggests memorials be made to American Cancer Society or American Heart Association.
Gene was born Sept. 12, 1942, in Bloomington, the son of Arthur Clant and Dorothy Wheatley Kiper. He married Connie F. Hawk on July 20, 1963, in Bloomington. She passed away Feb. 20, 2000.
Surviving are his four children, Janice L. (William) Walden, Bloomington; Cynthia M. (Jay Sexton) Kiper, Corydon, Ind.; Tammi L. (Steven) Kendall, McLean; and Thomas E. Kiper, Bloomington; 10 grandchildren; 14 great-grandchildren; one brother, John (Jodie) Kiper, Kenney; three sisters, LaVerne Dickey, Fayetteville, N.C.; Kathy (Loren) Dyson, Towanda; and Ginny McCurdy, South Haven, Miss.
Gene was preceded in death by his parents, two sisters, one brother and a granddaughter, Katie Kiper.
Gene worked for BroMenn Hospital in the laundry department for 40 years. He enjoyed having coffee time with his friends, fishing and spending time with his family. He will be missed by all who knew him.
Please view the obituary and share your condolences and memories at www.calvertmemorial.com.
REFER A FRIEND PROGRAM

I have added a link below that is automatically configured to use as a "Refer a Friend" program. Not only is the Class Creator site used for high school classes, but for families and any group that may benefit. If we refer someone to the site and they sign up for Class Creator, a $50 check will be sent to US!! This is a great way to earn a little extra money and try to keep our cost down for reunions. If you know anyone that could use the service please pass along the information. To receive credit they must use the link below. If they need assistance please use the "Contact Us" button