Bowie

High School




CLASS OF 1978
Welcome to the Bowie High School Class of 1978 Reunion website. Please be sure to check the site regularly, as additional details will be shared leading up to the big event!
It is greatly appreciated if you register as soon as you know you are attending this "not to be missed reunion" so that we can have an accurate headcount for food and other details!!!
----------------------

----------------------
Click on the "REGISTRATION FORM" Tab to download Registration Form
CLASS OF 1978
35th Reunion
Loews Hotel Annapolis, Maryland
126 West Street
Weekend of July 27th, 2013
----------------------

----------------------
Schedule of Events
Friday, July 26th- Class Happy Hour ~ Stan & Joe's 37 West Street~ Annapolis
Saturday, July 27th- Reunion ~ 7 pm ~"The Breeze" room at the Loews Hotel
----------------------

----------------------
Accomodations
A Room Block has been reserved at the Loews Hotel in Annapolis, where the reunion will take place. Rooms can be reserved for $159.00 per night. Please note that the hotel requires a 2 night minimum.
For reservations, call: 1-800-526-2593
-Or-
To book online:
- Begin by going online to www.loewshotels.com
- Select Annapolis
- Select your arrival and departure dates
- Next, choose "Group" from the 'Partner/Group Rates drop down menu
- Enter the group code: BOW726
The final deadline to reserve rooms at the group rate is June 26th, 2013.
----------------------

----------------------
Contact Us
If you have any questions, please feel free to email Kay McCaffrey Leon or Lisa Ifkovits Chesnick
Kay.leon@verizon.net – lchesnick@verizon.net
----------------------

----------------------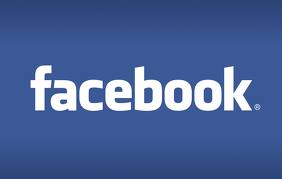 On Facebook? Check out the Class of 1978's page at:
http://www.facebook.com/kay.mccaffreyleon?ref=tn_tnmn#!/groups/320582419777/
Please feel free to add pictures, share memories, and reconnect with classmates here!
----------------------

----------------------
Check out pictures from the 30th reunion:
http://bowiehighschoolclassof1978reunio.shutterfly.com/
ANNOUNCEMENTS
•

Thanks to everyone who took advantage of the reduced registration fee thru April 15th. We appreciate you sending in your registration early.

The registration fee moving forward is now $75.00, which is $5.00 less than the 30th reunion.

DON'T delay, and please try and register in advance so it will make it easy for planning purposes!!

•

Send in your registration by April 15th and pay the same low price as 5 years ago...only $65.00 per person!!

•

Hey Everyone -

The committee has been working hard to reduce the number of bounced emails. The list is getting shorter and shorter, and with your help, we can get it down even further.

Please take a look at the newly added site page "Bounced E-mails" tab on the left margin. Take a peek at the classmates listed, and if you recognize someone, please let Lisa and Kay know and better yet, have them update their profile with the correct email address.

Thanks very much!!