Butler Area Senior High School

Class Of 1966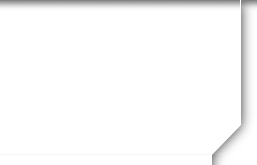 Not a member?
JOIN HERE
Find and click on your name.

WHO'S ONLINE NOW
No registered users are online right now.
UPCOMING BIRTHDAYS
Show More
JOINED CLASSMATES
Percentage of Joined Classmates: 57.4%


| | | |
| --- | --- | --- |
| A: | 434 | Joined |
| B: | 322 | Not Joined |
WHERE WE LIVE
Who lives where - select from the dropdown to find out.



Show Classmates on map
MISSING CLASSMATES
Know the email address of a missing Classmate? Click here to contact them!
ANNOUNCEMENTS
Scroll to the Bottom of Each Page
That Way You Won't Miss Anything
We're

The next monthly get together will be held
at Lyndora American Legion
Pictures have been posted
(click on camera or go to
left hand side - 70th Birthday Pictures)
| | |
| --- | --- |
| | For your security we are requesting anyone wishing to join our website be understanding that we have added a verifying step before they can view our password protected pages. We hope all will be understanding for the extra step. It's just one more level in our security to protect any information about you that you have made available. |
This site has been created and is managed at zero cost to you. It exist to promote, celebrate, and reconnect with all members of our cla
ss
Once you join you'll find announcements with up to date reunion and/or other activities being planned, plenty of memories from our high school days, and a great way to see what's become of everyone and reconnect with old friends
February

Federal

and Observed Holidays
| | | |
| --- | --- | --- |
| Feb 1st | Fri | National Freedom Day, National Wear Red Day |
| Feb 2nd | Sat | Groundhog Day |
| Feb 3rd | Sun | Super Bowl |
| Feb 5th | Tues | Chinese New Year |
| Feb 14th | Thurs | Valentine's Day |
| Feb 18th | Mon | Presidents' Day |

FEBRUARY MOON
February 4th - Monday - New Moon
February 12th - Tuesday - First Quarter Moon
February 19th - Tuesday - Full Moon
February 26th - Tuesday
- Last Quarter Moon
FEBRUARY : The Full Snow Moon
This full Moon u

sually the heaviest snows fall in February. Hunting becomes very difficult, and hence to some Native American tribes this was the Hunger Moon.
The February birth flowers are the violet and primrose.
THE VIOLET
Violets signify watchfulness, loyalty, and faithfulness.
The other February birth flower is the primrose, which lets someone know you can't live without them.
February Birthstone
The February birthstone, amethyst, is said to strengthen relationships and give its wearer courage. At one time, only royalty could wear the gem. Ancient Greeks thought that the amethyst guarded against intoxication. In fact, amethyst comes from amethystos, a Greek word meaning "sober."
Aquarius - January 21st - February 18th
Strengths: Progressive, original, independent, humanitarian
Weaknesses: Runs from emotional expression, temperamental, uncompromising, aloof
Aquarius likes: Fun with friends, helping others, fighting for causes, intellectual conversation, a good listener
Aquarius dislikes: Limitations, broken promises, being lonely, dull or boring situations, people who disagree with them
Aquarius-born are shy and quiet , but on the other hand they can be eccentric and energetic. However, in both cases, they are deep thinkers and highly intellectual people who love helping others. They are able to see without prejudice, on both sides, which makes them people who can easily solve problems.
Although they can easily adapt to the energy that surrounds them, Aquarius-born have a deep need to be some time alone and away from everything, in order to restore power. People born under the Aquarius sign, look at the world as a place full of possibilities.
The biggest problem for Aquarius-born is the feeling that they are limited or constrained. Because of the desire for freedom and equality for all, they will always strive to ensure freedom of speech and movement. Aquarius-born have a reputation for being cold and insensitive persons, but this is just their defence mechanism against premature intimacy. They need to learn to trust others and express their emotions in a healthy way. Aquarius is an air sign, and as such, uses his mind at every opportunity. If there is no mental stimulation, they are bored and lack a motivation to achieve the best result.
Pisces - February 19th - March 20th
Strengths: Compassionate, artistic, intuitive, gentle, wise, musical
Weaknesses: Fearful, overly trusting, sad, desire to escape reality, can be a victim or a martyr
Pisces likes: Being alone, sleeping, music, romance, visual media, swimming, spiritual themes
Pisces dislikes: Know-it-all, being criticized, the past coming back to haunt, cruelty of any kind
Pisces are very friendly, so they often find themselves in a company of very different people. Pisces are selfless, they are always willing to help others, without hoping to get anything back.
Pisces is symbolized by two fish swimming in opposite directions. A part of you is always trying to "swim away" or escape reality. The other part is so intuitive that you get swept up in everything going on. Your imagination is the perfect hideout when you want to escape, since Pisces is so creative. You love dancing (Pisces rules the feet), movies, poetry, and music. Your moods are mysterious and your dreams are intense. Every Pisces should have a journal by your bed, since some your best ideas will come in your sleep. Although you can feel helpless, you're much stronger than you think. The best way for Pisces to experience your own strength is to help people in need. You have great compassion and incredible healing powers. Because it's easy for people to make you feel guilty, Pisces should watch out for friends who use you, or make you doubt yourself. Surround yourself with good-hearted friends who have their acts together. Many people born under your sign have a "tortured soul" quality. Finding a tranquil spiritual outlet, or spending time alone, can help you get re-centered in your own power.
Pisces is a Water sign and as such this zodiac sign is characterized by empathy and expressed emotional capacity.
Everyone that has registered needs to make sure that you can receive email from our website -
you have your

spam filter set high you need to add to the "safe list" or "safe sender's list" in your email program the email address noreply@classcreator.net
Tour different parts of America from the air in 5 minutes and 44 seconds...
I doubt you have ever seen anything like this one!
Left Double Click Your Mouse on this
https://www.youtube.com/watch_popup?v=KcuDdPo0WZk

The girls above are the older version of the younger ones below.
But we still have the pride.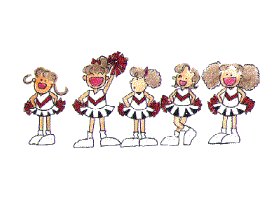 Please come back and visit-update your profile and stay in contact with each other. That's the reasonn for the website.
You
r website administrator

,

PRIVACY NOTICE:
All contact information (address, phone number, email address_ entered into this websidte will be kept confidential. It will not be shared or distributed. Your contact information is private: your street address, email address, and phone number cannot be seen by the classmates unless you grant permission on your Profile. When someone clicks on your name, the only contact information they will see is your city and state and whatever information about yourself you choose to put on your Profile. Unless you expilicity grant your permission, your email address is not visible, although an email can be sent to you using the contact box at the bottom of your Profile page. Note, however, if you send a message to someone through their Profile page, the classmate will see your email address so they can respond.
MEMBERSHIP DISCLAIMER:
This is a private site for Butler Class of 1966 Graduates. Classmates that did not graduate with the class, or that graduated from other years may be admitted on a case by case basis. Membership, regardless of graduating year, will be granted or denied, at the discretion of the committee. If not a graduate from the Class of 1966, a referral from a classmate or from a committee member is the deciding factor. Membership may be revoked at the discretion of the committee. The privacy and security of all registered will be consider a priority for the purpose of invitations, admisttance, denials and revocations.

If you are a member of this website, please make sure when you leave the site to Log Out found under the MEMBER FUNCTIONS. This will prevent anyone doing a Google search of your name to find any results from this website.