Butler Area Senior High School

Class Of 1966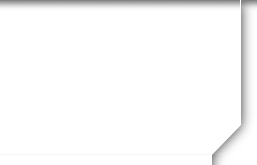 Not a member?
JOIN HERE
Find and click on your name.

WHO'S ONLINE NOW
No registered users are online right now.
UPCOMING BIRTHDAYS
Show More
JOINED CLASSMATES
Percentage of Joined Classmates: 56.8%


| | | |
| --- | --- | --- |
| A: | 437 | Joined |
| B: | 332 | Not Joined |
WHERE WE LIVE
Who lives where - select from the dropdown to find out.



Show Classmates on map
MISSING CLASSMATES
Know the email address of a missing Classmate? Click here to contact them!
ANNOUNCEMENTS
Scroll to the Bottom of Each Page
That Way You Won't Miss Anything
We're

Several of our classmates and classmates family members have passed away. Take a minute to click on

"News On Classmates"

and get the information we have. If anyone of you have any additional information that has been missed please feel f
ree to

contract us

located top of page.
Our class monthly get together is set
f
or the Lyndora American Legion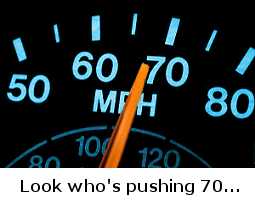 This is our way of letting you know that we are beginning to plan for our 70th birthday party. We'll be sending out information as decisions are made.
| | |
| --- | --- |
| | For your security we are requesting anyone wishing to join our website be understanding that we have added a verifying step before they can view our password protected pages. We hope all will be understanding for the extra step. It's just one more level in our security to protect any information about you that you have made available. |
This site has been created and is managed at zero cost to you. It exist to promote, celebrate, and reconnect with all members of our class
Once you join you'll find announcements with up to date reunion and/or other activities being planned, plenty of memories from our high school days, and a great way to see what's become of everyone and reconnect with old friends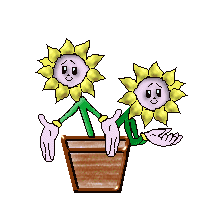 I'll be adding a new page soon titled 'NEWS CAPSULE'
keep a lookout

,
2nd, Tuesday -
3rd, Wednesday - First Quarter Moon
5th, Friday -
10th, Wednesday - Full Moon
With spring in full bloom May's Full Moon is commonly known as the Full Flower or Big Leaf Moon. The Arapaho Indians referred to this Full Moon as "when the ponies shed their shaggy hair"
14th, Sunday - Mother's Day
19th, Friday - Last Quarter Moon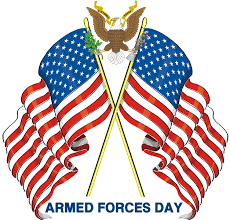 20th, Saturday - Armed Forces Day
25th, Thursday - Ascension Day
25th, Thursday - New Moon
29, Monday, Memorial Day
31st, Wednedsay - Shavuot
May Birth Flower
Lily of the Valley
Meaning of the May Birth Flower:
The meaning of the May Birth Flower signifies sweetness, humility, and a return to happiness. If you want to show your loved one that your life is complete with them, give them a few lilies of the valley.
Sign of the Zodiac and Dates:
Taurus - April 21 - May 20 ; Gemini - May 21 - June 20
Characteristics of Taurus :
Reliable, patient, practical, devoted, responsible, stable also, stubborn, possessive, uncompromising
Likes: Gardening, cooking, music, romance, high quality clothes, working with hands
Dislikes: Sudden chanes, complications, insecurity of an kind, synthetic fabrics
Characteristics of Gemini :
Gentle, affectionated, curious, adaptable, ability to learn quickly and exchange ideas, also can be nervous, inconsistent, indecisive
Likes: Music, books, magazines, chats with nearly anyone, short trips around the town
Dislikes: Being alone, being confined, repetition and routine.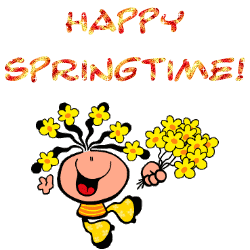 Everyone that has registered needs to make sure that you can receive email from our website -
you have your

spam filter set high you need to add to the "safe list" or "safe sender's list" in your email program the email address noreply@classcreator.net
Tour different parts of America from the air in 5 minutes and 44 seconds...
I doubt you have ever seen anything like this one!
Left Double Click Your Mouse on this
https://www.youtube.com/watch_popup?v=KcuDdPo0WZk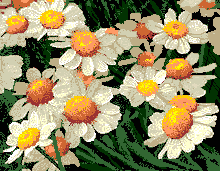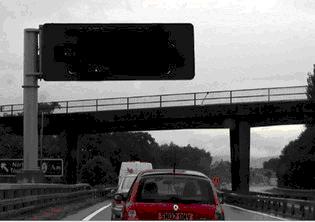 Check out the "Missing Classmates" page and if you know the where abouts of anyone -
Three old retired men are walking down a street in Yuma, Arizona. They turn a corner and see a sign that says,"Old Timers Bar - ALL drinks 10 cents." They look at each other and then go in, thinking this is too good to be true.
The old bartender says in a voice that carries across the room, "Come on in and let me pour one for you! What'll it be, gentlemen?"
There's a fully stocked bar, so each of the men orders a martini. In no time the bartender serves up three martinis shaken, not stirred and says, "That'll be 10 cents each, please."
The three guys stare at the bargender for a moment, then at each other. They can't believe their good luck. They pay the 30 cents, finish their martinis, and order another round.
Again, three excellent martinis are produced, with the bartender again saying, "That's 30 cents, please."
They pay the 30 cents, but their curiosity gets the better of them. They've each had two martinis and haven't even spent a dollar yet.
Finally one of the says, "How can you afford to serve martinis as good as these for a dime apiece?"
"I'm a retired tailor from Phoenix," the bartender says, "and I always wanted to own a bar. Last year I hit the Lottery Jackpot for $125 millon and decided to open this place. Every drink costs a dime. Wine, liquor, beer it's all the same.
"WOW! That's some story!" one of the men says.
As the three of them sip at their martinis, they can't help notice seven other people at the end of the bar didn't have any drinks in front of them and haven't ordered anything the whole time they've been there. Nodding at the seven at the end of the bar, one of the men asks the Bartender, "What's with them?"
The bartender says, "They're retired people from Florida. They're waiting for Happy Hour when drinks are half-price. . ."
Visiting Doctor Ross last month Mary, a long retired schoolteacher, explained in some detail her problems while he listened very patiently.
'Now, Mary,' said Doctor Ross, 'you say you have shooting pains in your neck, aching knees, frequent dizzy spells, and constant nausea. Just for the record, how old are you?'
'Ah, yes,' Mary spoke brightly, 'I'll be 49 on my next birthday.'
'Really?' commented the doctor quietly, 'I see you have slight memory loss, too.'
The girls above are the older version of the younger ones below.
But we still have the pride.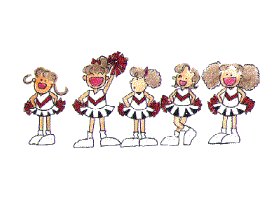 Please come back and visit-update your profile and stay in contact with each other. That's the reasonn for the website.
You
r website administrator

,

PRIVACY NOTICE:
All contact information (address, phone number, email address_ entered into this websidte will be kept confidential. It will not be shared or distributed. Your contact information is private: your street address, email address, and phone number cannot be seen by the classmates unless you grant permission on your Profile. When someone clicks on your name, the only contact information they will see is your city and state and whatever information about yourself you choose to put on your Profile. Unless you expilicity grant your permission, your email address is not visible, although an email can be sent to you using the contact box at the bottom of your Profile page. Note, however, if you send a message to someone through their Profile page, the classmate will see your email address so they can respond.
MEMBERSHIP DISCLAIMER:
This is a private site for Butler Class of 1966 Graduates. Classmates that did not graduate with the class, or that graduated from other years may be admitted on a case by case basis. Membership, regardless of graduating year, will be granted or denied, at the discretion of the committee. If not a graduate from the Class of 1966, a referral from a classmate or from a committee member is the deciding factor. Membership may be revoked at the discretion of the committee. The privacy and security of all registered will be consider a priority for the purpose of invitations, admisttance, denials and revocations.

If you are a member of this website, please make sure when you leave the site to Log Out found under the MEMBER FUNCTIONS. This will prevent anyone doing a Google search of your name to find any results from this website.