Butler Area Senior High School

Class Of 1966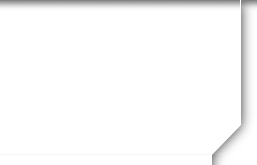 Not a member?
JOIN HERE
Find and click on your name.

UPCOMING BIRTHDAYS
Show More
JOINED CLASSMATES
Percentage of Joined Classmates: 57.5%


| | | |
| --- | --- | --- |
| A: | 439 | Joined |
| B: | 325 | Not Joined |
WHERE WE LIVE
Who lives where - select from the dropdown to find out.



Show Classmates on map
MISSING CLASSMATES
Know the email address of a missing Classmate? Click here to contact them!
ANNOUNCEMENTS
Scroll to the Bottom of Each Page
That Way You Won't Miss Anything
We're

Our class monthly get together is set
for the Lyndora American Legion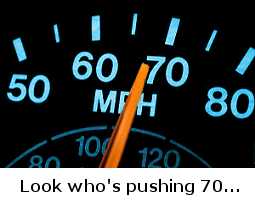 Our 70th Birthday Party
Date:

Saturday, September 1, 2018
10 Austin Avenue, Lyndora, PA
(Right off Hansen Avenue & Fairground Hill Road)
| | |
| --- | --- |
| | For your security we are requesting anyone wishing to join our website be understanding that we have added a verifying step before they can view our password protected pages. We hope all will be understanding for the extra step. It's just one more level in our security to protect any information about you that you have made available. |
This site has been created and is managed at zero cost to you. It exist to promote, celebrate, and reconnect with all members of our cla
ss
Once you join you'll find announcements with up to date reunion and/or other activities being planned, plenty of memories from our high school days, and a great way to see what's become of everyone and reconnect with old friends
April Observed Holidays & Fun & Wacky Days
National Stress Awareness Month
National Autism Awareness Month
National Child Abuse Prevention Month
Apr 1
Sunday
Fun at Work Day, INTERN'L TATTING DAY, APRIL FOOL'S DAY, EASTER
Apr 2
Monday

EASTER MONDAY,

Children's Book Day
Apr 3
Tuesday
World Party Day, Tweed Day
Apr 4
Wednesday
Tell a Lie Day, School Librarian Day, Walk Around Things Day
Apr 5
Thursday
Read a Road Map Day, First Contact Day, Go For Broke Day,
Apr 6
Friday
Sorry Charlie Day,

ORTHODOX GOOD FRIDAY,

National Walk to Work Day
Apr 7
Saturday
LAST DAY OF PASSOVER, ORTHODOX HOLY SATURDAY, National Beer Day
Apr 8
Sunday

ORTHODOX EASTER,

All is Ours Day, Zoo Lover's Day
Apr 9
Monday
ORTHODOX EASTER MONDAY,

Name Yourself Day

Apr 10
Tuesday
Be Kind to Lawyers Day, Siblings Day, Golfer's Day
Apr 11
Wednesday
Barbershop Quartet Day, Eight Track Tape Day,

YOM HA SHOAH

Apr 12
Thursday
Grilled Cheese Sandwich Day, Walk on Your Wildside Day
Apr 13
Friday

THOMAS JEFFERSON'S BIRTHDAY,

Blame Someone Else Day,

FRIDAY 13TH

Apr 14
Saturday

Ex Spouse Day, Intern'l Moment of Laughter Day

Apr 15
Sunday
That Sucks Day, Titantic Remembrance Day, Rubber Eraser Day, World Art Day
Apr 16
Monday
Eggs Benedict Day, Wear Pajamas to Work Day, Patriot's Day, Nat'l Librarian Day
Apr 17
Tuesday

TAX DAY,

Blah Blah Blah Blah Day, Pet Owners Independence Day

Apr 18
Wednesday
Columnist Day, International Juggler's Day
Apr 19
Thursday

YOM HA'ATZMAUT,

National High Five Day

Apr 20
Friday
Look Alike Day, Volunteer Recognition Day
Apr 21
Saturday
Record Store Day, Astronomy Day, Husband Appreciation Day, Kindergarten Day
Apr 22
Sunday
Jelly Bean Day, Girl Scout Leader Day,

EARTH DAY

Apr 23
Monday
Lover's Day, Take A Chance Day, National Zucchini Bread Day
Apr 24
Tuesday
Poem in Your Pocket Day, Pig In a Blanket Day
Apr 25
Wednesday
DNA Day,

ADMINISTRATIVE PROFESSIONALS DAY,

East Meets West Day
Apr 26
Thursday

TAKE OUR DAUGHTERS AND SONS TO WORK DAY

, Pretzel Day
Apr 27
Friday
World Pinhole Photography Day, Tell A Story Day, Babe Ruth Day, ARBOR DAY
Apr 28
Saturday
Kiss Your Mate Day, Great Poetry Reading Day, Intern'l Astronomy Day
Apr 29
Sunday
Zipper Day, Greenery Day, National Shrimp Scampi Day
Apr 30
Monday
Honesty Day, Hairstyle Appreciation Day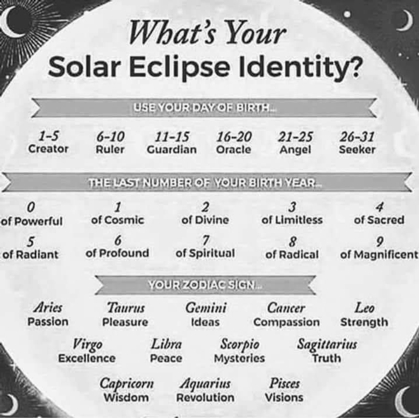 APRIL MOONS
April 8th, Sunday - Last Quarter
April 16th, Monday - New Moon
April 22nd, Sunday - First Quarter
April 29th, Sunday - Full Moon
Spring is here and with the warmer weather it's time to get out an Moon Gaze! April's Full Moon on April 29th in the US and April 30th for Europe marks the arrival of the Pink Moon. Named by some American Indian tribes for the little pink flowers called Wild Ground Phlox that appear in the meadows at this time of the year. For other Indian Tribes it was names for the time of the year the migratory birds start to move south such as "The Greg Goose Moon" and moon "When Geese Lay Eggs".
The April birth flowers are the daisy and the sweet pea.
THE DAISY
The daisy conveys innocence, loyal love, and purity. Yet, it is also a flower given between friends to keep a secret; the daisy means "I'll never tell."
The other April flower is the sweet pea. While sweet peas signify blissful pleasure, on the other hand they are also used to say good-bye.
The April birthstone . . . diamond, in addition to being a symbol of everlasting love, was once thought to bring courage. In Sanskrit, the diamond is called "vajra," which also means lightning; in Hindu mythology, vajra was the weapon of Indra, the king of gods.
Aries March 21st - April 19th
Strengths: Courageous, determined, confident, enthusiastic, optimistic, honest, passionate
Weaknesses:
Impatient, moody, short-tempered, impulsive, aggressive
Aries likes:
Comfortable clothes, taking on leadership roles, physical challenges, individual sports
Aries dislikes: Inactivity, delays, work that does not use one's talents
Taurus April 20th - May 20th
Strengths: Reliable, patient, practical, devoted, responsible, stable
Weaknesses: Stubborn, possessive, uncompromising
Taurus likes: Gardening, cooking, music, romance, high quality clothes, working with hands
Taurus dislikes: Sudden changes, complications, insecurity of any kind, synthetic fabrics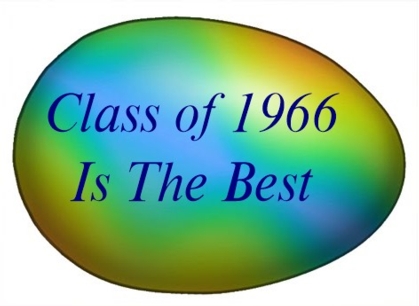 Everyone that has registered needs to make sure that you can receive email from our website -
you have your

spam filter set high you need to add to the "safe list" or "safe sender's list" in your email program the email address noreply@classcreator.net
Tour different parts of America from the air in 5 minutes and 44 seconds...
I doubt you have ever seen anything like this one!
Left Double Click Your Mouse on this
https://www.youtube.com/watch_popup?v=KcuDdPo0WZk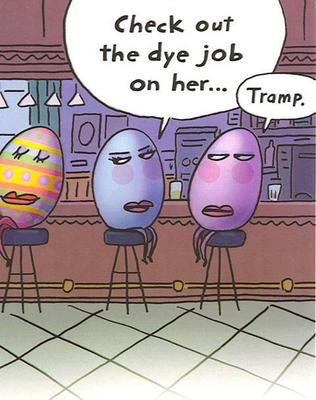 LOVE HIM BUT . . . .
"Sugar why don't you sit down by the table and we'll start supper." Said Dorothy to her Husband of 50 years. "Sure thing," said her husband settling himself down. "Now darling, would you like the soup first or the salad?" Questioned Dorothy. "Umm I guess I'll take the soup." He responded. After a whole meal of one endearing term after another, their guest Bob couldn't contain his curiosity any longer. Bob snuck into the kitchen and asked, "Dorothy do you always talk to your husband like that?" "Bob, I'll be honest with you," Dorothy replied. "It's been five years now, I just can't remember his name, and I am just too embarrassed to ask him!"
I pointed to two old drunks sitting across the bar from us and told my friend "That's us in 10 years". He said "That's a mirror, dip-stick!
The tomato family
The Tomato family is walking down the street. There's the mama tomato, the papa tomato and baby tomato.
They're walking at a good pace when the baby starts lagging behind. Papa tomato starts getting mad. By the third block papa is so furious that he runs back and with his fist, squashes baby tomato.
He smiles and says, ''Ketchup!'''

The girls above are the older version of the younger ones below.
But we still have the pride.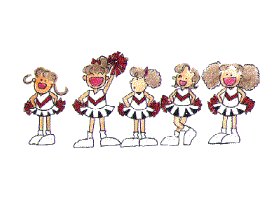 Please come back and visit-update your profile and stay in contact with each other. That's the reasonn for the website.
You
r website administrator

,

PRIVACY NOTICE:
All contact information (address, phone number, email address_ entered into this websidte will be kept confidential. It will not be shared or distributed. Your contact information is private: your street address, email address, and phone number cannot be seen by the classmates unless you grant permission on your Profile. When someone clicks on your name, the only contact information they will see is your city and state and whatever information about yourself you choose to put on your Profile. Unless you expilicity grant your permission, your email address is not visible, although an email can be sent to you using the contact box at the bottom of your Profile page. Note, however, if you send a message to someone through their Profile page, the classmate will see your email address so they can respond.
MEMBERSHIP DISCLAIMER:
This is a private site for Butler Class of 1966 Graduates. Classmates that did not graduate with the class, or that graduated from other years may be admitted on a case by case basis. Membership, regardless of graduating year, will be granted or denied, at the discretion of the committee. If not a graduate from the Class of 1966, a referral from a classmate or from a committee member is the deciding factor. Membership may be revoked at the discretion of the committee. The privacy and security of all registered will be consider a priority for the purpose of invitations, admisttance, denials and revocations.

If you are a member of this website, please make sure when you leave the site to Log Out found under the MEMBER FUNCTIONS. This will prevent anyone doing a Google search of your name to find any results from this website.