Butler Area Senior High School

Class Of 1966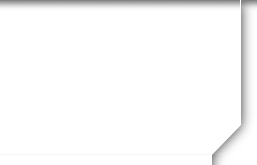 Not a member?
JOIN HERE
Find and click on your name.

WHO'S ONLINE NOW
No registered users are online right now.
UPCOMING BIRTHDAYS
Show More
JOINED CLASSMATES
Percentage of Joined Classmates: 57.4%


| | | |
| --- | --- | --- |
| A: | 434 | Joined |
| B: | 322 | Not Joined |
WHERE WE LIVE
Who lives where - select from the dropdown to find out.



Show Classmates on map
MISSING CLASSMATES
Know the email address of a missing Classmate? Click here to contact them!
ANNOUNCEMENTS
Scroll to the Bottom of Each Page
That Way You Won't Miss Anything
We're

The next monthly get together will be held
at Lyndora American Legion
468 S Duffy Road, Butler, PA 16001
3:00 PM - whenever
(but can come earlier)
Cost-66 Classmates & spouses/guest $5.00/person
Other Butler Graduates $8.00/person
More information to come....BUT SAVE THE DATE
| | |
| --- | --- |
| | For your security we are requesting anyone wishing to join our website be understanding that we have added a verifying step before they can view our password protected pages. We hope all will be understanding for the extra step. It's just one more level in our security to protect any information about you that you have made available. |
This site has been created and is managed at zero cost to you. It exist to promote, celebrate, and reconnect with all members of our cla
ss
Once you join you'll find announcements with up to date reunion and/or other activities being planned, plenty of memories from our high school days, and a great way to see what's become of everyone and reconnect with old friends
April

Federal

and Observed Holidays
Apr 1st

Mon

April Fool's Day

Apr 14th

Sun

Palm Sunday

Apr 15th

Tues

Tax Day, Boston Marathon

Apr 19th

Fri

Good Friday

Apr 20th

Sat

Holy Saturday, Passover (First Day)

Apr 21st

Sun

Easter

Apr 22nd

Mon

Earth Day

Apr 24th

Wed

Administrative Professionals Day

Apr 25th

Thurs

Take Daughters and Sons to Work Day

Apr 26th

Fri

Orthodox Good Friday, Arbor Day

Apr 27th

Sat

Last Day of Passover, Orthodox Holy Saturda

y

Apr 28th

Sun

Orthodox Easter
APRIL MOONS
April 5th - Friday - New Moon
April 12th - Friday - First Quarter Moon
April 19th - Friday - Full Moon
April 26th - Friday
- Last Quarter Moon
APRIL FULL MOON
April's full moo is called the FULL PINK MOON, heralding the appearance of the "moss pink," or wild ground phlox - one of the first spring flowers
The April birth flowers are the daisy and the sweet pea.
THE DAISY
The daisy conveys innocence, loyal love, and purity.
Yet, it is also a flower given between friends to keep a secret; the daisy means "I'll never tell."
THE SWEET PEA
The other April flower is the sweet pea. While sweet peas signify blissful pleasure, on the other hand they are also used to say good-bye.
Perhaps Shakespeare had sweet peas in mind when he wrote the immortal words: "Parting is such sweet sorrow."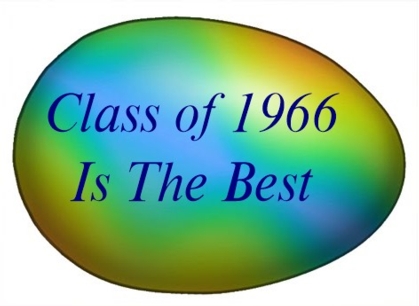 April Birthstone
The DIAMOND is the tradiional birthstone of April and holds significant meaning for those born in that month, thought to provide the wearer with better relationships and an increase in inner strength. Wearing diamonds is purported to bring other benefits such as balance, clarity and abundance.
Aries - March 21st - April 19th
Strengths: Courageous, determined, confident, enthusiastic, optimistic, honest, passionate
Weaknesses: Impatient, moody, short-tempered, impulsive, aggressive
Aries likes: Comfortable clothes, taking on leadership roles, physical challenges, individual sports
Aries dislikes: Inactivity, delays, work that does not use one's talents
As the first sign in the zodiac, the presence of Aries always marks the beginning of something energetic and turbulent. They are continuously looking for dynamic, speed and competition, always being the first in everything - from work to social gatherings
Aries rules the head and leads with the head, often literally walking head first, leaning forwards for speed and focus. Its representatives are naturally brave and rarely afraid of trial and risk. They possess youthful strength and energy, regardless of their age and quickly perform any given tasks.
Taurus - April 20th - May 21st
Strengths: Reliable, patient, practical, devoted, responsible, stable
Weaknesses: Stubborn, possessive, uncompromising
Taurus likes: Gardening, cooking, music, romance, high quality clothes, working with hands
Taurus dislikes: Sudden changes, complications, insecurity of any kind, synthetic fabrics
Practical and well-grounded, Taurus is the sign that harvests the fruits of labor. They feel the need to always be surrounded by love and beauty, turned to the material world, hedonism, and physical pleasures. People born with their Sun in Taurus are sensual and tactile, considering touch and taste the most important of all senses. Stable and conservative, this is one of the most reliable signs of the zodiac, ready to endure and stick to their choices until they reach the point of personal satisfaction.

Everyone that has registered needs to make sure that you can receive email from our website -
you have your

spam filter set high you need to add to the "safe list" or "safe sender's list" in your email program the email address noreply@classcreator.net
Tour different parts of America from the air in 5 minutes and 44 seconds...
I doubt you have ever seen anything like this one!
Left Double Click Your Mouse on this
https://www.youtube.com/watch_popup?v=KcuDdPo0WZk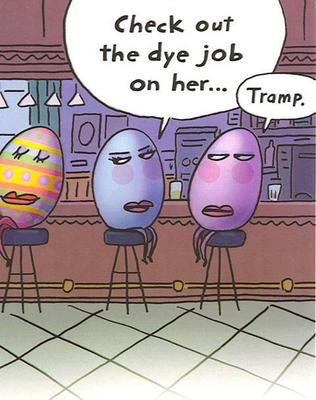 "High School Classmate"
While waiting for her first appointment in the reception room of a new doctor, a woman noticed the doctor's medical school certificate on the wall, which bore his full name.
Suddenly, she remembered that a tall, handsome boy with the same name had been in her high school some 54 years ago.
Upon seeing him, however, she quickly discarded any such thought. This balding, gray-haired man with the deeply lined face was too old to have been her classmate.
After her exam, she asked him if he had attended the local high school.
"Yes," he replied.
"When did you graduate?" she asked
He answered, "In 1966."
"Why, you were in my class!" she exclaimed.
He looked at her closely and then asked, "What did you teach?"

"The Pond"
An elderly man in Louisiana had owned a large farm for several years. He had a large pond in the back. It was properly shaped for swimming, so he fixed it up nice with picnic tables, horseshoe courts, and some apple, and peach trees.
One evening the old farmer decided to go down to the pond, as he hadn't been there for a while, and look it over. He grabbed a five-gallon bucket to bring back some fruit. As he neared the pond, he heard voices shouting and laughing with glee.
As he came closer, he saw it was a bunch of young women skinny-dipping in his pond. He made the women aware of his presence and they all went to the deep end. One of the women shouted to him, "We're not coming out until you leave!"
The old man frowned, "I didn't come down here to watch you ladies swim naked or make you get out of the pond naked."
Holding up the bucket he said, "I'm just here to feed the alligator."
Some old men can still think fast.

The girls above are the older version of the younger ones below.
But we still have the pride.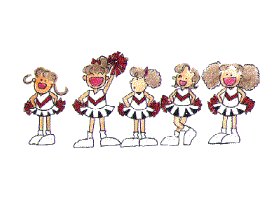 Please come back and visit-update your profile and stay in contact with each other. That's the reasonn for the website.
You
r website administrator

,

PRIVACY NOTICE:
All contact information (address, phone number, email address_ entered into this websidte will be kept confidential. It will not be shared or distributed. Your contact information is private: your street address, email address, and phone number cannot be seen by the classmates unless you grant permission on your Profile. When someone clicks on your name, the only contact information they will see is your city and state and whatever information about yourself you choose to put on your Profile. Unless you expilicity grant your permission, your email address is not visible, although an email can be sent to you using the contact box at the bottom of your Profile page. Note, however, if you send a message to someone through their Profile page, the classmate will see your email address so they can respond.
MEMBERSHIP DISCLAIMER:
This is a private site for Butler Class of 1966 Graduates. Classmates that did not graduate with the class, or that graduated from other years may be admitted on a case by case basis. Membership, regardless of graduating year, will be granted or denied, at the discretion of the committee. If not a graduate from the Class of 1966, a referral from a classmate or from a committee member is the deciding factor. Membership may be revoked at the discretion of the committee. The privacy and security of all registered will be consider a priority for the purpose of invitations, admisttance, denials and revocations.

If you are a member of this website, please make sure when you leave the site to Log Out found under the MEMBER FUNCTIONS. This will prevent anyone doing a Google search of your name to find any results from this website.