Butler Area Senior High School

Class Of 1966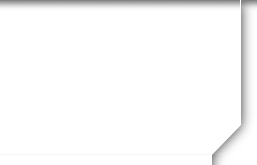 Not a member?
JOIN HERE
Find and click on your name.

WHO'S ONLINE NOW
No registered users are online right now.
UPCOMING BIRTHDAYS
Show More
JOINED CLASSMATES
Percentage of Joined Classmates: 57.6%


| | | |
| --- | --- | --- |
| A: | 434 | Joined |
| B: | 320 | Not Joined |
WHERE WE LIVE
Who lives where - select from the dropdown to find out.



Show Classmates on map
MISSING CLASSMATES
Know the email address of a missing Classmate? Click here to contact them!
ANNOUNCEMENTS
Scroll to the Bottom of Each Page
That Way You Won't Miss Anything
We're

The next monthly get together will be held
at Lyndora American Legion
Please check on the Picnic Graphic below to get and print out
the form needed to attend
Picnic will be held at Butler Township Park
Click above to see has acknowledged they are attending
| | |
| --- | --- |
| | For your security we are requesting anyone wishing to join our website be understanding that we have added a verifying step before they can view our password protected pages. We hope all will be understanding for the extra step. It's just one more level in our security to protect any information about you that you have made available. |
This site has been created and is managed at zero cost to you. It exist to promote, celebrate, and reconnect with all members of our cla
ss
Once you join you'll find announcements with up to date reunion and/or other activities being planned, plenty of memories from our high school days, and a great way to see what's become of everyone and reconnect with old friends
August

Federal

and Observed Holidays
and Month Awareness'
National Immunization Awareness Month
Medic Alert Awareness Month
| | | |
| --- | --- | --- |
| Aug 4th | Sun | Coast Guard Birthday, National Friendship Day |
| Aug 6th | Tues | National Night Out (Against Crime) |
| Aug 21st | Wed | Senior Citizen Day |
AUGUST MOONS
August 7th - Wednesday - First Quarter Moon
August 15th - Thursday - Full Moon
August full Moon is called the "Sturgeon Moon" because they knew that the sturgeon of the Great Lakes and Lake Champlain were most readily caught during this full Moon. Others called August's full Moon the "Full Green Corn Moon," signaling that the corn was nearly ready for harvest.
August 23rd - Friday - Last Quarter Moon
August 30rd - Friday - New Moon
The August birth flowers are the Gladiolus and the Poppy
THE GLADIOLUS
The gladiolus or 'sword lily,' represents remembrance, calm, integrity, and infatuation. Gladiolus indicates that the heart is being "pierced with love."
THE POPPY
A red poppy signifies pleasure;

A white poppy is given for consolation; and,

A yellow poppy wishes wealth and success.

August Birthstone
The August birthstone, peridot, symbolizes strength. ... It was once believed that the green peridot crystals found in volcanic ashes were the tears of the volcano goddess, Pele. When set in gold, this gem was said to protect the wearer from nightmares.
Leo - July 23rd - August -22nd
Strengths: Creative, passionate, generous, warm-hearted, cheerful, humorous
Weaknesses: Arrogant, stubborn, self-centered, lazy, inflexible
Leo likes: Theater, taking holidays, being admired, expensive things, bright colors, fun with friends
Leo dislikes: Being ignored, facing difficult reality, not being treated like a king or queen
People born under the sign of Leo are natural born leaders. They are dramatic, creative, self-confident, dominant and extremely difficult to resist, able to achieve anything they want to in any area of life they commit to. There is a specific strength to a Leo and their "king of the jungle" status. Leo often has many friends for they are generous and loyal. Self-confident and attractive, this is a Sun sign capable of uniting different groups of people and leading them as one towards a shared cause, and their healthy sense of humor makes collaboration with other people even easier.
Virgo - August 23rd - September 22nd
Strengths: Loyal, analytical, kind, hardworking, practical
Weaknesses: Shyness, worry, overly critical of self and others, all work and no play
Virgo likes: Animals, healthy food, books, nature, cleanliness
Virgo dislikes: Rudeness, asking for help, taking center stage
Virgos are always paying attention to the smallest details and their deep sense of humanity makes them one of the most careful signs of the zodiac. Their methodical approach to life ensures that nothing is left to chance, and although they are often tender, their heart might be closed for the outer world. This is a sign often misunderstood, not because they lack the ability to express, but because they won't accept their feelings as valid, true, or even relevant when opposed to reason. The symbolism behind the name speaks well of their nature, born with a feeling they are experiencing everything for the first time.
Everyone that has registered needs to make sure that you can receive email from our website -
you have your

spam filter set high you need to add to the "safe list" or "safe sender's list" in your email program the email address noreply@classcreator.net
Tour different parts of America from the air in 5 minutes and 44 seconds...
I doubt you have ever seen anything like this one!
Left Double Click Your Mouse on this
https://www.youtube.com/watch_popup?v=KcuDdPo0WZk

There was an elderly couple who in their old age noticed that they were getting a lot more forgetful, so they decided to go to the doctor. The doctor told them that they should start writing things down so they don't forget. They went home and the old lady told her husband to get her a bowl of ice cream. "You might want to write it down," she said. The husband said, "No, I can remember that you want a bowl of ice cream." She then told her husband she wanted a bowl of ice cream with whipped cream. "Write it down," she told him, and again he said, "No, no, I can remember: you want a bowl of ice cream with whipped cream." Then the old lady said she wants a bowl of ice cream with whipped cream and a cherry on top. "Write it down," she told her husband and again he said, "No, I got it. You want a bowl of ice cream with whipped cream and a cherry on top." So he goes to get the ice cream and spends an unusually long time in the kitchen, over 30 minutes. He comes out to his wife and hands her a plate of eggs and bacon. The old wife stares at the plate for a moment, then looks at her husband and asks, "Where's the toast?"

A blonde and a redhead have a ranch. They have just lost their bull. The women need to buy another, but only have $500. The redhead tells the blonde, "I will go to the market and see if I can find one for under that amount. If I can, I will send you a telegram." She goes to the market and finds one for $499. Having only one dollar left, she goes to the telegraph office and finds out that it costs one dollar per word. She is stumped on how to tell the blonde to bring the truck and trailer. Finally, she tells the telegraph operator to send the word "comfortable." Skeptical, the operator asks, "How will she know to come with the trailer from just that word?" The redhead replies, "She's a blonde so she reads slow: 'Come for ta bull.'"

The girls above are the older version of the younger ones below.
But we still have the pride.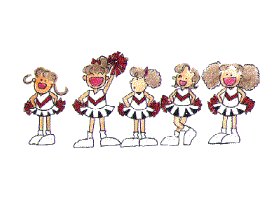 Please come back and visit-update your profile and stay in contact with each other. That's the reasonn for the website.
You
r website administrator

,

PRIVACY NOTICE:
All contact information (address, phone number, email address_ entered into this websidte will be kept confidential. It will not be shared or distributed. Your contact information is private: your street address, email address, and phone number cannot be seen by the classmates unless you grant permission on your Profile. When someone clicks on your name, the only contact information they will see is your city and state and whatever information about yourself you choose to put on your Profile. Unless you expilicity grant your permission, your email address is not visible, although an email can be sent to you using the contact box at the bottom of your Profile page. Note, however, if you send a message to someone through their Profile page, the classmate will see your email address so they can respond.
MEMBERSHIP DISCLAIMER:
This is a private site for Butler Class of 1966 Graduates. Classmates that did not graduate with the class, or that graduated from other years may be admitted on a case by case basis. Membership, regardless of graduating year, will be granted or denied, at the discretion of the committee. If not a graduate from the Class of 1966, a referral from a classmate or from a committee member is the deciding factor. Membership may be revoked at the discretion of the committee. The privacy and security of all registered will be consider a priority for the purpose of invitations, admisttance, denials and revocations.

If you are a member of this website, please make sure when you leave the site to Log Out found under the MEMBER FUNCTIONS. This will prevent anyone doing a Google search of your name to find any results from this website.