Butler Area Senior High School

Class Of 1966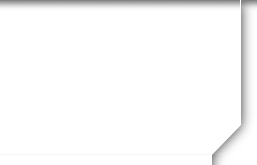 Not a member?
JOIN HERE
Find and click on your name.

UPCOMING BIRTHDAYS
Show More
JOINED CLASSMATES
Percentage of Joined Classmates: 57.4%


| | | |
| --- | --- | --- |
| A: | 437 | Joined |
| B: | 324 | Not Joined |
WHERE WE LIVE
Who lives where - select from the dropdown to find out.



Show Classmates on map
MISSING CLASSMATES
Know the email address of a missing Classmate? Click here to contact them!
ANNOUNCEMENTS
Scroll to the Bottom of Each Page
That Way You Won't Miss Anything
We're

Our class monthly get together is set
for the Lyndora American Legion
Just click on the graphic below to get our birthday information and registration form.
Just print it out and send it in. If you can not print it out, feel free to Contact US (button at top of this webpage) and a form will be mailed to you.
Those attending can be found under the title to the left

70th Birthday Attendees
Anyone planning on attending our birthday party and you have Celiac Disease/diet is gluten free, please let us know on your reservation form at the bottom
| | |
| --- | --- |
| | For your security we are requesting anyone wishing to join our website be understanding that we have added a verifying step before they can view our password protected pages. We hope all will be understanding for the extra step. It's just one more level in our security to protect any information about you that you have made available. |
This site has been created and is managed at zero cost to you. It exist to promote, celebrate, and reconnect with all members of our cla
ss
Once you join you'll find announcements with up to date reunion and/or other activities being planned, plenty of memories from our high school days, and a great way to see what's become of everyone and reconnect with old friends
July Federal and Observed Holiday
| | | |
| --- | --- | --- |
| July 4th | Wed | Independence Day |
| July 14th | Sat | Bastille Day |
| July 22nd | Sun | Tisha B'Av, Parents' Day |
| July 27th | Fri | National Korean War Veterans Armistice Day |
JULY MOONS
July 6th, Friday - Last Quarter
July 13th, Friday - New Moon
July 19th, Thursday - First Quarter
July 27th, Friday - Full Moon
JULY'S FULL MOON IS CALLED THE FULL BUCK MOON
This full moon occurs in the month when the new antlers of buck deer push out from their foreheads in coatings of velvety fur. It was also often called the Full Thunder Moon, because it's when thunderstorms are the most frequent in this part of the world. Sometimes, it's also called the Full Hay Moon.
There will also be a total eclipse of the moon on July 27, some people get a rare celestial treat: the longest total lunar eclipse of the century. As the Earth snuggles into perfect alignment between the moon and sun, its shadow will completely cover the moon. Rather than appearing as a black spot in the heavens, however, our sole natural satellite will exude a blood-red hue.
Yes, it's the blood moon. And while skywatchers today will look up to the heavens in awe (if they're in the right spot), people long ago took a change in lunar hue as a sign of doom — a good reason to panic
However, it will not be visible in North America because it will be happening during the daytime, when the moon is below the horizon.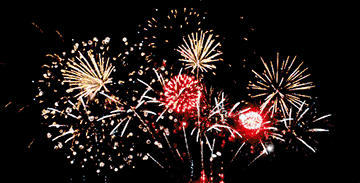 The July birth flowers are the larkspur and the water lily.
Each color variation of the larkspur has a different meaning:
White conveys a happy nature; and,

Purple normally represents a first love.
Generally, larkspur indicates strong bonds of love.
Which signifies purity and majesty.
Aside from being lovely in their own right, water lilies are often used in ponds to deter the growth of algae and to shade and cool the water for resident fish and frogs.
The July birthstone, Ruby, was regarded by ancient Hindus as the "king of gems." It was believed to protect its wearer from evil. Today, the ruby's deep-red color signifies love and passion.
Cancer - June 20th - July 22nd
Strengths: Retentive, outstanding imaginative, dedicated, emotional, feeling and soft, convincing.
Weaknesses: Changeable moods, pessimism, suspicion, non-confident, weak against manipulations.
Cancer likes: Arts, domestic affairs, relaxation and rest near water, aid for the beloved, nice pastime with friends.
Cancer dislikes: Unknown people, critics concerning mother, showing the inner feelings
Leo - July 23rd - August 24th
Strengths: Creative, passionate, generous, warm-hearted, cheerful, humorous
Weaknesses: Arrogant, stubborn, self-centered, lazy, inflexible
Leo likes: Theater, taking holidays, being admired, expensive things, bright colors, fun with friends
Leo dislikes: Being ignored, facing difficult reality, not being treated like a king or queen
People born under the sign of Leo are natural born leaders. They are dramatic, creative, self-confident, dominant and extremely difficult to resist, able to achieve anything they want to in any area of life they commit to. There is a specific strength to a Leo and their "king of the jungle" status. Leo often has many friends for they are generous and loyal. Self-confident and attractive, this is a Sun sign capable of uniting different groups of people and leading them as one towards a shared cause, and their healthy sense of humor makes collaboration with other people even easier.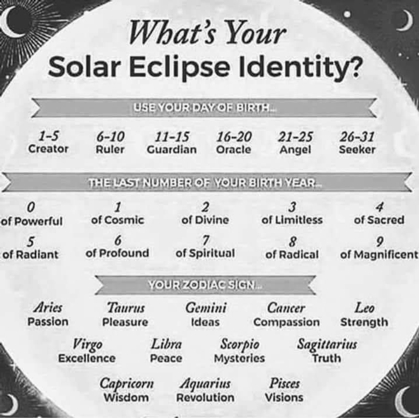 Everyone that has registered needs to make sure that you can receive email from our website -
you have your

spam filter set high you need to add to the "safe list" or "safe sender's list" in your email program the email address noreply@classcreator.net
Tour different parts of America from the air in 5 minutes and 44 seconds...
I doubt you have ever seen anything like this one!
Left Double Click Your Mouse on this
https://www.youtube.com/watch_popup?v=KcuDdPo0WZk

REDHEAD WIFE WITH BAD NEWS FOR HUSBAND
A redhead accompanied her husband to the doctor's office. After his checkup, the doctor called the wife into his office alone.
He said, "Your husband is suffering from a very severe disease, combined with horrible stress. If you don't do the following, your husband will surely die."
"Each morning, fix him a healthy breakfast. Be pleasant, and make sure he is in a good mood. For lunch make him a nutritious meal. For dinner prepare an especially nice meal for him. Don't burden him with chores, as he probably had a hard day. Don't discuss your problems with him, it will only make his stress worse. And most importantly, make love with your husband several times a week and satisfy his every whim. If you can do this for the next 10 months to a year, I think your husband will regain his health completely."
On the way home, the husband asked his wife. "What did the doctor say?"
"You're going to die," she replied.

The girls above are the older version of the younger ones below.
But we still have the pride.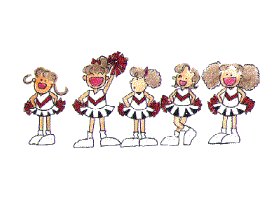 Please come back and visit-update your profile and stay in contact with each other. That's the reasonn for the website.
You
r website administrator

,

PRIVACY NOTICE:
All contact information (address, phone number, email address_ entered into this websidte will be kept confidential. It will not be shared or distributed. Your contact information is private: your street address, email address, and phone number cannot be seen by the classmates unless you grant permission on your Profile. When someone clicks on your name, the only contact information they will see is your city and state and whatever information about yourself you choose to put on your Profile. Unless you expilicity grant your permission, your email address is not visible, although an email can be sent to you using the contact box at the bottom of your Profile page. Note, however, if you send a message to someone through their Profile page, the classmate will see your email address so they can respond.
MEMBERSHIP DISCLAIMER:
This is a private site for Butler Class of 1966 Graduates. Classmates that did not graduate with the class, or that graduated from other years may be admitted on a case by case basis. Membership, regardless of graduating year, will be granted or denied, at the discretion of the committee. If not a graduate from the Class of 1966, a referral from a classmate or from a committee member is the deciding factor. Membership may be revoked at the discretion of the committee. The privacy and security of all registered will be consider a priority for the purpose of invitations, admisttance, denials and revocations.

If you are a member of this website, please make sure when you leave the site to Log Out found under the MEMBER FUNCTIONS. This will prevent anyone doing a Google search of your name to find any results from this website.