Butler Area Senior High School

Class Of 1966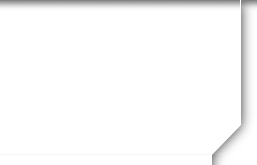 Not a member?
JOIN HERE
Find and click on your name.

WHO'S ONLINE NOW
No registered users are online right now.
UPCOMING BIRTHDAYS
Show More
JOINED CLASSMATES
Percentage of Joined Classmates: 57.2%


| | | |
| --- | --- | --- |
| A: | 438 | Joined |
| B: | 328 | Not Joined |
WHERE WE LIVE
Who lives where - select from the dropdown to find out.



Show Classmates on map
MISSING CLASSMATES
Know the email address of a missing Classmate? Click here to contact them!
ANNOUNCEMENTS
Scroll to the Bottom of Each Page
That Way You Won't Miss Anything
We're

Our class monthly get together is set
for the Lyndora American Legion
Tuesday ,
January 23, 2018

Contact: joeswife803@gmail.com
---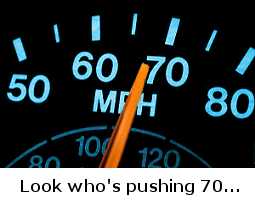 Our 70th Birthday Party
Date:

Saturday, September 1, 2018
Where:

Butler Township Park

Freedom Child Band 2.0
Come and catch up with us...just started the page. New and old legacy photos as well as a current schedule.
Several of our classmates and classmates family members have passed away. Take a minute to click on

"News On Classmates"

and get the information we have. If anyone of you have any additional information that has been missed please feel f
ree to

contract us

located top of page.
| | |
| --- | --- |
| | For your security we are requesting anyone wishing to join our website be understanding that we have added a verifying step before they can view our password protected pages. We hope all will be understanding for the extra step. It's just one more level in our security to protect any information about you that you have made available. |
This site has been created and is managed at zero cost to you. It exist to promote, celebrate, and reconnect with all members of our cla
ss
Once you join you'll find announcements with up to date reunion and/or other activities being planned, plenty of memories from our high school days, and a great way to see what's become of everyone and reconnect with old friends
January Observed Holidays & Fun & Wacky Days,

1st, Mon New Year's Day, National Hangover Day
2nd, Tues Run up the Flagpole and See If Anyone Salutes Day
3rd, Wed Fruitcake Toss Day, Humiliation Day, Festival of Sleep Day
4th, Thurs Trivia Day, National Spaghetti Day
5th, Fri National Bird Day
6th, Sat Cuddle Up Day, Feast of the Epiphany - Three Kings, Bean Day
7th, Sun Orthodox Christmas Day, Old Rock Day
8th, Mon Male Watcher's Day, Bubble Bath Day
9th, Tues Play God Day
10th, Wed Houseplant Appreciation Day, National Take the Stairs Day (second Wednesday of the month), Peculiar People Day, Bittersweet Chocolate Day
11th, Thurs Step in a Puddle and Splash Your Friend's Day
12th, Fri National Pharmacist Day, Feast of Fabulous Wild Men Day
13th, Sat Make Your Dream Come True Day, International Skeptics Day,
Stephen Foster Memorial Day
14th, Sun Dress Up Your Pet Day, Orthodox New Year
15th, Mon Martin Luther King Jr. Birthday, celebrate on the third Monday, National Hat Day
16th, Tues National Nothing Day, Appreicate a Dragon Day
17th, Wed Ditch New Years Resolutions Day
18th, Thurs Winnie the Pooh Day -The Birthday of Winnie's author A.A. Milne, Thesaurus Day
19th, Fri National Tin Can Day, National Popcorn Day
20th, Sat National Cheese Lover Day, Penguin Awareness Day, National Buttercrunch Day
21st, Sun Squirrel Appreciation Day, National Hugging Day
22nd, Mon National Blonde Brownie Day
23rd, Tues National Handwriting Day, Measure Your Feed Day - we only ask...Why???, National Pie Day
24th, Wed Compliment Day, Beer Can Appreciation Day
25th, Thurs Opposite Day
26th, Fri Spouse's Day, Australia Day
27th, Sat Punch the Clock Day, Chocolate Cake Day
28th, Sun Fun At Workk Day, National Kazoo Day, Data Privacy Day
29th, Mon Bubble Wrap Appreciation Day - last Monday of month, National Puzzle Day,
National Cornchip Day
.30th, Tues National Inane Answering Message Day
31st, Wed Inspire Your Heart with Art Day, Backward Day, Tu Bishvat/Tu B'Shevat
January 1, Monday - Ful
l Moon
Wolf Moon
Full Moon on the 1st is called "Wolf Moon" by Native Americans of New England and the Great Lakes because at this time of the year,
the wolves howl in hunger.
January 8th, Monday - Last Quarter Moon
January 16th, Tuesday - New Moon
January 24th, Wednesday - First Quarter Moon
January 31st, Wednesday - Full Moon
Blue Moon
The Full Moon on the 31st is called a Blue Moon because it's the 2nd Full Moon in the month. You could also say
that it could be the "Snow Moon" that normally we see in February?
This will be the

FIRST BLUE MMON
TOTAL LUNAR ECLIPSE IN 150 YEARS

On January 31st, there is also a total eclipse of the moon, visible in Australia, Asia, Australia, Pacific Ocean and North America.
The January birth flowers are the carnation and snowdrop
THE CARNATION comes in several different colors, which convey different meanings, much like roses. A pink carnation means affection, while a red carnation means 'I love you.'
White carnations mean pure love, striped carnations mean regret that a love is not shared, and yellow means rejection or disappointment.
THE SNOWDROP used to be considered bad luck because it always seemed to grow in graveyards, but nowadays, this delicate flower signifies hope and beauty
The January birthstone,
GARNET
is thought to keep the wearer safe during travel
.
Capricorn December 22nd- January 19th
Strengths: Responsible, disciplined, self-control, good managers
Weaknesses: Know-it-all, unforgiving, condescending, expecting the worst
Capricorn likes: Family, tradition, music, understated status, quality craftsmanship
Capricorn dislikes: Almost everything at some point
Aquarius January 20th-Febuary 18th
Strengths: Progressive, original, independent, humanitarian
Weaknesses: Runs from emotional expression, temperamental, uncompromising, aloof
Aquarius likes: Fun with friends, helping others, fighting for causes,
intellectual conversation, a good listener
Aquarius dislikes: Limitations, broken promises, being lonely, dull or boring situations,
people who disagree with them
Everyone that has registered needs to make sure that you can receive email from our website -
you have your

spam filter set high you need to add to the "safe list" or "safe sender's list" in your email program the email address noreply@classcreator.net
Tour different parts of America from the air in 5 minutes and 44 seconds...
I doubt you have ever seen anything like this one!
Left Double Click Your Mouse on this
https://www.youtube.com/watch_popup?v=KcuDdPo0WZk
Ever wonder what Santa does after Christmas
How They Forecast A Cold Winter
One day in early September the chief of a Native American tribe was asked by his tribal elders if the winter of 12/2017 was going to be cold or mild. The chief aske his medicine man, but he had lost touch with reading the signs from the natural woods around the Great Lakes.
In truth, neither of them had any idea about how to predict the coming winter. However, the chief decided to take a modern approach, and the chief rang the National Weather Service in Pittsburgh, PA.
'Yes, it is going to be a cold winter,' the meteorological officer told the chief. Consequently, he went back to his tribe and told the men to collect plenty of firewood.
A fortnight later the chief called the Weather Service and asked for an update. 'Are you still forecasting a cold winter?' he asked.
'Yes, very cold', the weather officer told him.
As a result of this brief conversation the chief went back to the tribe and told his people to collect every bit of wood they could find.
A month later the chief called the National Weather Service once more and asked about the coming winter. 'Yes,' he was told, 'it is going to be one of the coldest winters ever.'
'How can you be so sure?' the chief asked.
The weatherman replied: 'Because the Native Americans of the Great Lakes are collecting wood like crazy.'
The girls above are the older version of the younger ones below.
But we still have the pride.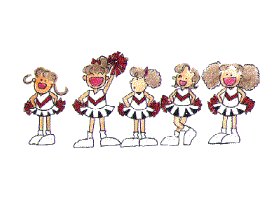 Please come back and visit-update your profile and stay in contact with each other. That's the reasonn for the website.
You
r website administrator

,

PRIVACY NOTICE:
All contact information (address, phone number, email address_ entered into this websidte will be kept confidential. It will not be shared or distributed. Your contact information is private: your street address, email address, and phone number cannot be seen by the classmates unless you grant permission on your Profile. When someone clicks on your name, the only contact information they will see is your city and state and whatever information about yourself you choose to put on your Profile. Unless you expilicity grant your permission, your email address is not visible, although an email can be sent to you using the contact box at the bottom of your Profile page. Note, however, if you send a message to someone through their Profile page, the classmate will see your email address so they can respond.
MEMBERSHIP DISCLAIMER:
This is a private site for Butler Class of 1966 Graduates. Classmates that did not graduate with the class, or that graduated from other years may be admitted on a case by case basis. Membership, regardless of graduating year, will be granted or denied, at the discretion of the committee. If not a graduate from the Class of 1966, a referral from a classmate or from a committee member is the deciding factor. Membership may be revoked at the discretion of the committee. The privacy and security of all registered will be consider a priority for the purpose of invitations, admisttance, denials and revocations.

If you are a member of this website, please make sure when you leave the site to Log Out found under the MEMBER FUNCTIONS. This will prevent anyone doing a Google search of your name to find any results from this website.