Butler Area Senior High School

Class Of 1966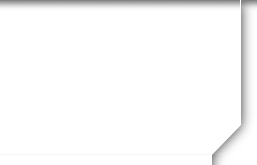 Not a member?
JOIN HERE
Find and click on your name.

WHO'S ONLINE NOW
No registered users are online right now.
UPCOMING BIRTHDAYS
Show More
JOINED CLASSMATES
Percentage of Joined Classmates: 56.8%


| | | |
| --- | --- | --- |
| A: | 437 | Joined |
| B: | 332 | Not Joined |
WHERE WE LIVE
Who lives where - select from the dropdown to find out.



Show Classmates on map
MISSING CLASSMATES
Know the email address of a missing Classmate? Click here to contact them!
ANNOUNCEMENTS
Scroll to the Bottom of Each Page
That Way You Won't Miss Anything
We're

Our class monthly get together is set
f
or the Lyndora American Legion

August 1st a few of us will be meeting at Michael's Restaurant
at 9:00 AM then driving to Presque Isle to ride bikes
Afterwards visiting some of the wineries.
Even is you don't want to ride bikes come and join us for a little wine.
**************************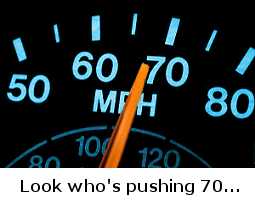 Our 70th Birthday Party
Date: Saturday, September 1, 2018
******************
Is welcoming our class to join them at
their informal gathering
Friday, August 25th, 2017
Freedom Shelter, Lyndora American Legion,
If you would like to bring a craft beer and wine to share.
Hot dogs, Beer, snacks provided.
Cost: $20.00/person (
This is a prepay event.)
Make check payable to: Butler High Class of 67
And return to: Butler High Class of 67
Payment and reservation must be received by August 15th, 2017
| | |
| --- | --- |
| | For your security we are requesting anyone wishing to join our website be understanding that we have added a verifying step before they can view our password protected pages. We hope all will be understanding for the extra step. It's just one more level in our security to protect any information about you that you have made available. |
This site has been created and is managed at zero cost to you. It exist to promote, celebrate, and reconnect with all members of our class
Once you join you'll find announcements with up to date reunion and/or other activities being planned, plenty of memories from our high school days, and a great way to see what's become of everyone and reconnect with old friends
I'll be adding a new page soon titled 'NEWS CAPSULE'
keep a lookout

,
July Daily Holidays, Special and Wacky Days



Buck Moon - The Full Moon for the month of July is called Buck Moon to signify the new antlers that emerge on deer buck's foreheads in coating of velvety fur (are in full growth mode) around this time. This Full Moon is also known as Thunder Moon (because thunderstorms are so frequent during this month), Wort Moon, and Hay Moon.
July 16th Sunday Third Quarter
July 23rd Sunday New Moon
July 30th Sunday First Moon
July Birth Flowers and meaning
Each color variation of the larkspur has a different meaning: Pink means fickleness; white conveys a happy nature; and purple normally represents a first love. Generally, larkspur indicates strong bonds of love.
Signifies purity and majesty.
Sign of the Zodiac and Dates
Cancer - June 22 - July 22
Leo - July 23 - August 22
Characteristics of Cancer :
Strengths: Tenacious, highly imaginative, loyal, emotional, sympathetic, persuasive
Weaknesses: Moody, pessimistic, suspicious, manipulative, insecure
Cancer likes: Art, home-based hobbies, relaxing near or in water, helping loved ones, a good meal with friends
Cancer dislikes: Strangers, any criticism of Mom, revealing of personal life
Deeply intuitive and sentimental, Cancer can be one of the most challenging zodiac signs to get to know. They are very emotional and sensitive, and care deeply about matters of the family and their home. Cancer is sympathetic and attached to people they keep close. Those born with their Sun in Cancer are very loyal and able to empathize with other people's pain and suffering.
Characteristics of Leo:
Strengths: Creative, passionate, generous, warm-hearted, cheerful, humorous
Weaknesses: Arrogant, stubborn, self-centered, lazy, inflexible
Leo likes: Theater, taking holidays, being admired, expensive things, bright colors, fun with friends
Leo dislikes: Being ignored, facing difficult reality, not being treated like a king or queen
People born under the sign of Leo are natural born leaders. They are dramatic, creative, self-confident, dominant and extremely difficult to resist, able to achieve anything they want to in any area of life they commit to. There is a specific strength to a Leo and their "king of the jungle" status. Leo often has many friends for they are generous and loyal. Self-confident and attractive, this is a Sun sign capable of uniting different groups of people and leading them as one towards a shared cause, and their healthy sense of humor makes collaboration with other people even easier.
July Birthstone: Ruby
Ruby, are considered the king of gems and represents love, health and wisdom. It was believed wearing a fine red Ruby bestowed good fortune on it owner. A Ruby is the most valuable gemstones and its value increases based on its color and qualtiy.
Everyone that has registered needs to make sure that you can receive email from our website -
you have your

spam filter set high you need to add to the "safe list" or "safe sender's list" in your email program the email address noreply@classcreator.net
Tour different parts of America from the air in 5 minutes and 44 seconds...
I doubt you have ever seen anything like this one!
Left Double Click Your Mouse on this
https://www.youtube.com/watch_popup?v=KcuDdPo0WZk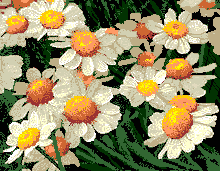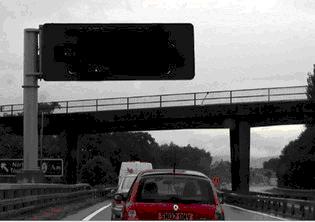 Check out the "Missing Classmates" page and if you know the where abouts of anyone -
Retire from Golf?
'How was your game, dear?' Debbie asked her husband, Ed, after he had returned from playing golf.
'Well, I was hitting the ball pretty well, but my eyesight's got so bad I couldn't see where it went,' Ed answered.
'That's not surprising,' Debbie replied. 'After all, you are 70 years old, Ed. Why don't you take my brother Mike along?'
'Because he's 75 and doesn't play golf anymore,' Ed commented dryly.
'I know, but he's got perfect eyesight. He could watch the ball for you.' Debbie added.
The next day Ed teed off with Mike looking on. Ed swung and the ball disappeared down the middle of the fairway.
'Can you see it?' demanded Ed
'Yeah,' Mike said smiling.
'Well, where is it?' Ed asked, peering off into the distance in search of the ball that was now out of his eyesight range.
'I forget.' mumbled Mike.
Visiting Doctor Ross last month Mary, a long retired schoolteacher, explained in some detail her problems while he listened very patiently.
'Now, Mary,' said Doctor Ross, 'you say you have shooting pains in your neck, aching knees, frequent dizzy spells, and constant nausea. Just for the record, how old are you?'
'Ah, yes,' Mary spoke brightly, 'I'll be 49 on my next birthday.'
'Really?' commented the doctor quietly, 'I see you have slight memory loss, too.'
The girls above are the older version of the younger ones below.
But we still have the pride.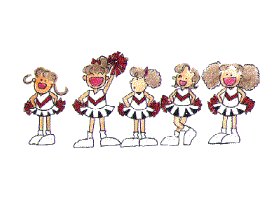 Please come back and visit-update your profile and stay in contact with each other. That's the reasonn for the website.
You
r website administrator

,

PRIVACY NOTICE:
All contact information (address, phone number, email address_ entered into this websidte will be kept confidential. It will not be shared or distributed. Your contact information is private: your street address, email address, and phone number cannot be seen by the classmates unless you grant permission on your Profile. When someone clicks on your name, the only contact information they will see is your city and state and whatever information about yourself you choose to put on your Profile. Unless you expilicity grant your permission, your email address is not visible, although an email can be sent to you using the contact box at the bottom of your Profile page. Note, however, if you send a message to someone through their Profile page, the classmate will see your email address so they can respond.
MEMBERSHIP DISCLAIMER:
This is a private site for Butler Class of 1966 Graduates. Classmates that did not graduate with the class, or that graduated from other years may be admitted on a case by case basis. Membership, regardless of graduating year, will be granted or denied, at the discretion of the committee. If not a graduate from the Class of 1966, a referral from a classmate or from a committee member is the deciding factor. Membership may be revoked at the discretion of the committee. The privacy and security of all registered will be consider a priority for the purpose of invitations, admisttance, denials and revocations.

If you are a member of this website, please make sure when you leave the site to Log Out found under the MEMBER FUNCTIONS. This will prevent anyone doing a Google search of your name to find any results from this website.