Central Memorial High School

Class Of 1983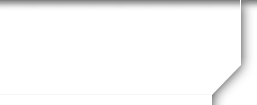 Contact Us
February 3, 2013
NOTE: This website is for classmates of Central Memorial High School Class of 83 ONLY. If you are selling ad space or any type of product whatsoever, do not use 'contact us' to spam the site administrators. We are not interested and your IP and email address will be reported to your ISP as spam.
| | |
| --- | --- |
| | Need A Password?: Click the Classmate Profiles tab in the top left navigation and then find your name. Click on your name and follow the instructions to create your login. If you can not find your name, please fill out the form below to have your name added to our class list. Married ladies, please include maiden name. |
Trouble with your log in/or Forgot Password?: Please go to the homepage and click 'Forgot Password' in the login area. It will prompt for your email and it will then send your password to you via email. Should this not work for you, please use the form below and I will reset your password.

Email notifications from this web site: For those of you with spam blocking or email filtering capabilities with your email accounts, please add postmaster@classcreator.net to your email account as a safe sender in order to receive email communication from this web site.
| | |
| --- | --- |
| | Contact Us: Your site administrator is Cathy Bates Plotnick. All requests are emailed directly to Cathy. If you have any questions about the site, please visit the FAQ-Privacy page. If you have questions not answered there, please fill out the form below and I will reply just as soon as I can. Thank you! |