UCT-Graduate School Of Business

Class Of 1970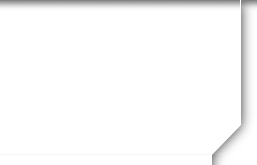 Mike E's Message
Hi All
This brainwave idea is entirely Mike Cornelissen's.
Needless to say there is a computer program put together by some company in America especially to cater for class reunions. It is great. Mike C has used it for a 50 year reunion of his matric class and it worked like a charm. It isn't hard to do/fill in and it will be a hugely useful reference source for us all. It will also save someone the hassle of trying to put together a memento of our reunion, and of course, for all those who can't come for some reason or another they will at least be with us in words if not in body, so to speak.
So please, you will shortly be getting the whole thing asking you to log in with your details. In fact it might be coming to you with this note - I don't know. I am in virgin territory. Only Mike C and I have so far filled in our details.
A couple of points - in the address thingee unless you are living in America DON'T try to fill in "State" leave it entirely blank - they, in typical style seem to think that the only country to have states are the United States. I had to redo my first attempt because I had tried to fill in "State". Also, and it is interesting, know that they are going to ask you for your "Profile" as in what have you been doing for the last 40 years, and then, and this was really fun, they also ask you for some of your more memorable memories of the GSB experience. I immediately was thrown into a panic by this - and then I started to let them roll - and it will be great reading other people's similar memories from 40 years back - the highlights, and I suppose some of the lowlights.
Also, and this is important, you can subsequently edit your profile - it isn't difficult you just hit the "Edit Profile" button and you can edit whatever you've said.
The final thing they ask for is photographs. Most of us have photographs on our computers these days so it isn't too difficult. I also took a snap of my photo in the GSB booklet - hell have have I ever changed - 40 years is a long time !! Scary stuff. I have discovered it isn't difficult to add the photo - just follow the "Edit/Upload Photographs" on the left hand side of this page. YOu can change them when you wish or add to them as and when you want to.
OK - this should prove to be a really interesting exercise. It won't take you too long to do - depends on how much you want to say about yourself and your memories. Please invest a little time in giving your class mates of 40 years ago your news and your memories. One thing I can assure you - we will all be interested !!
One final thing - I know it says something about confirming your attendance with Sandiswa Gwele of the GSB if you are coming to the re-union - obviously if you have already done this, don't do it again. If you haven't, and you can come, then please still do so. I know Iver Unsgaard had told me that he was coming but not them - so he was surprised not to see his name on the attendees list. You have to tell them yourself, please. We are up to 20 of the original class who are going to come to the re-union. Hopefully the number will now swell.
Kind regards and I am sure that I speak for at least 19 others when I say that we all look forward to seing YOU at the re-union.
Mike (Edwards)
And that's not all ......
a fun thing to do is to go to the right hand side of this page to the box which says "Where are they?". Press the bar at the bottom of the box and you can see exactly where everyone who has responded lives - you can even get a satellite picture. I tried for myself - only to find that Andy Bassil had once again pushed in front of me and it was only when I enlarged the world map (by upping the scale thing on the upper LHS of the world map) , that I became evident. But for Mike C, for example, the only Canadian so far, you can enlarge where he lives and you can even see , if you click on the upper RHS top "satellite" where his house is on the island. Phenomenal stuff !Try your own once you are up and running. It's amazing.