Allentown College of St Francis De Sales
Class of 1974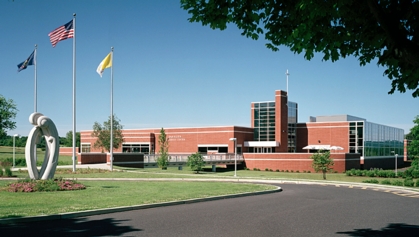 Welcome to DeSales University,
formerly Allentown College of
St. Francis DeSales
Class of '74' Homepage
This website was created by Tom Ward
for our classmates convenience.
We welcome you and invite you to create your account/profile. This will help the 64th Birthday Event committee with our database, so that we can contact the classmates. Invitations & notifications have been mailed out. Mark your calendar for Saturday, October 8, 2016. We hope to see you at the Birthday Event. We have a link to our FACEBOOK Event page at the bottom of this homepage.
You can add your information to this website, click on the First Time Visitors (Menu on Left) to learn about the site. When you create your profile, anyone can click on your name in the Profile Updates to the right to read your profile.
You will have the option to keep your address, phone number & any other information private or make it public. If you keep it private, only the committee will have access to your infomation so that we can add you to our mailing list/database for future celebrations & "Class of 74" news. You will have the option to allow others to contact you.
You can upload photos, special memories shared with other classmates, & life's events. You will also be able to post messages to other classmate's profiles, if they set up their profile to accept posts. Please enjoy the site. It will be updated frequently.
---
Our 64th Birthday Event details are listed below :

The "Birthday Event" will be:
DATE: Saturday, October 8, 2016
LOCATION: The Holiday Inn, Fogelsville, PA
TIME: 6:40 P.M. - ? (As long as you can stay awake)

This will include;
Buffet - Main courses are: Salmon - Chicken Picata - Lasagna - and much more

Brand New video - Most pictures have not been seen before & some surprises!

Cash Bar

Rooms must be reserved by September 8, 2016; Mention "Geezers" for discount.

Hospitality Room is reserved for anyone interested in meeting before & after the event.

You are welcome to bring your own snacks & drinks to the hospitality room.

Samuel Adams Brew Pub on premises

-

Old Time Rock & Roll Band will play, Until 2am.

Outside Patio with Fire Pit is available.
Advance payment is much appreciated,
but tickets are available at the door
Please send advance payment to:
Tom Ward
917 Center Street
Coplay, PA 18037

---
---
ANNOUNCEMENTS
Stay Tuned for info about our "Stayin' Alive at 65" event, coming in 2017.

This will be an "Old Time, AC - type Beef & Beer" event.

Date Location & time to be determined: Please share your ideas.


You must be logged in to submit this survey. Please use the login box in the upper right corner.


1)
What time of year would suit you best?




Summer, Winter, Spring or Fall?
2)
What location would suit you best?




Private Hall, at the college, or some place else?
3)
Do you have a particular date in mind?




Friday OR Saturday
4)
Any suggestions for a Theme?




Disco Theme, Halloween Theme, New Years Theme, etc. OR just casual