Cleveland Heights High School

Class Of 1969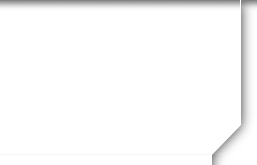 Our Senior Caldron
Excerpts From Our Senior Caldron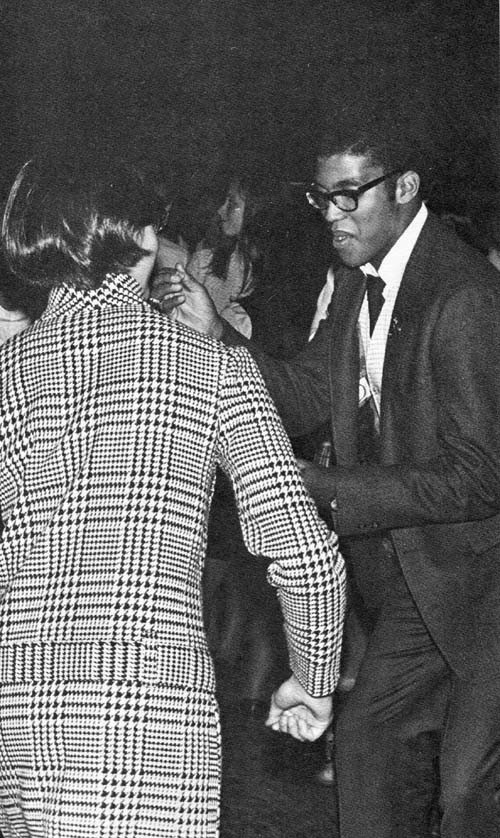 Unit A Principal - Mary Ryan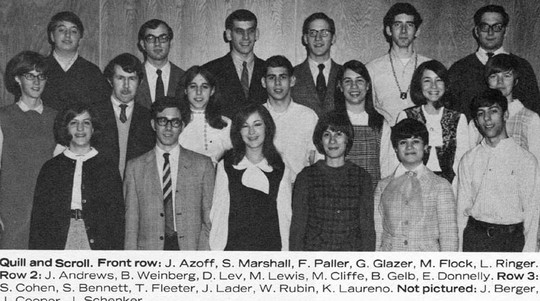 N. Joseph, Column 2: D. Lewis, C. Ferell, K. Wilmot, S. Siegel.
J. Schenker, M. Matovina, L. Tobaccman, M. Landies, M. Koppel, S. Pollack, W. Harris, T. Levitt, D. Handelman, D. Riddle.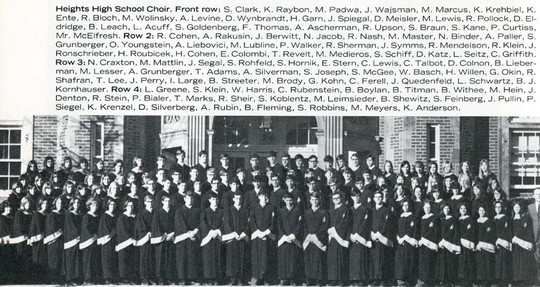 Resnik.
Heights Tigers, Front to back--K. Wilmot, L. Goldsmith, J. Rosen, D. Pottenger, M. Padwa, M. LaRiccia.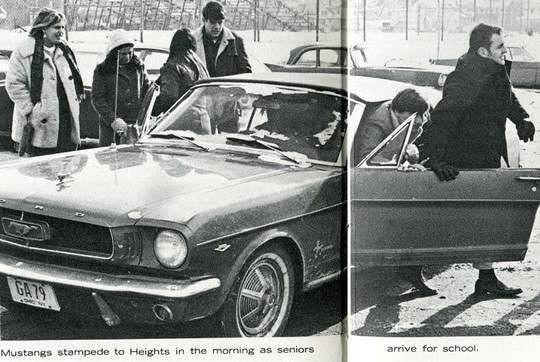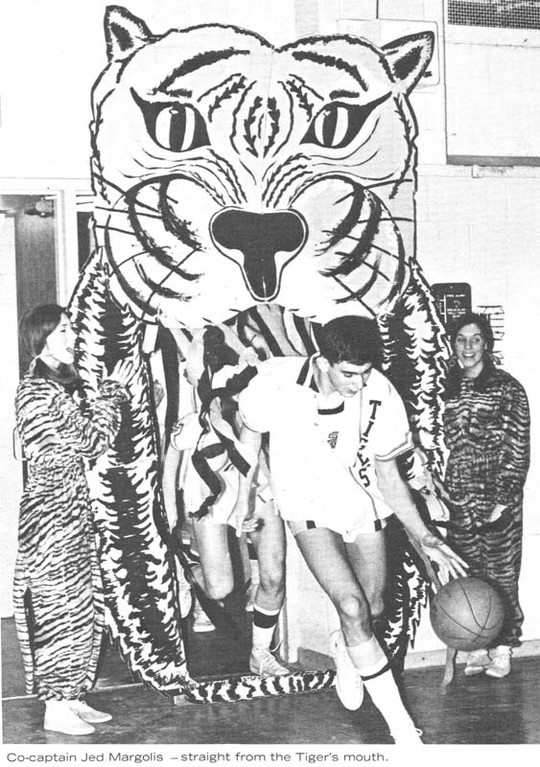 Shakespearean drama engrosses senior English Students.
69'ers escape the tensions of senior year on crazy day.
Grimacing Dave Heald wards off attack of the Tasmanian devil.
With steady hands, skillful surgeon S. Levy prepares to cut.
Spirit strikes Kathy Gloger.
Voluptuous Jim Polster strikes a sexy pose.