Cleveland Heights High School

Class Of 1969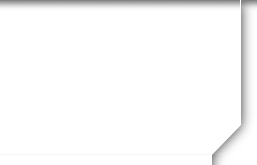 Video Corner +
Videos / Memorabilia / Recipes / Links
Videos
Michael Spiro and Sam Weinberg's Sr. Class Film

History of Cleve Heights High School

http://resources.chuh.org/CHHS/CHHS1901-1966/index.lasso

Ghoulardi

Joel Newman's brother getting punked by Jamie Johnson

https://www.youtube.com/watch?v=ECbtc-g2cjQ

Joe Cocker

http://www.elwp.com/Joe%20Cocker.html

Gary Stromberg's book "Every Tiger Has a Tale"

http://www.clevelandjewishnews.com/articles/2009/05/01/news/local/

The Cleveland Memory Project

http://www.clevelandmemory.org/

Cleveland Heights Historical Society - Feature Stories

Cleveland Memory : Item Viewer

http://www.facebook.com/wall.php?id=2208990331&page=0&hash=47e0aaf7b1873bc7e09385f182eb5a55#/group.php?gid=2208990331

YouTube - The Euclid Beach Band-No Surf In Cleveland

YouTube - Euclid Beach Band - I Need You - (Eric Carmen) -- [STEREO]

Euclid Beach Band
One day during the relentless winter of '77-'78, Rich Reising and Jim Girard looked out their Scene Magazine office window and said "there's no surf in Cleveland." And then came the brainstorm: Reising and Girard sat down and penned some words, booked some time in a studio and rounded up some friends (including John Hart and Pete Hewitt, both Beach Boys fans with the right vocals). It was supposed to be fun. The result: a hit single mixed by Eric Carmen called "No Surf in Cleveland." After the band decided to donate the proceeds from record sales to charity, every TV station in town jumped on their wave, and Euclid Beach Band was riding a success story. After selling 10,000 copies, the newly-formed band inked a deal with Clevelander Steve Popovich's Cleveland International, the label responsible for Meat Loaf. The band and producer Carmen then entered a New York studio to record their much-anticipated debut--with producers, session musicians (including David Sanborn on sax) and a six-figure recording tab escalating by the hour. Sensing the magical fun of the 45 was lacking, Reising took the tapes back to Cleveland and started remixing. But the LP, released in the summer of '79, couldn't be saved; despite local play, the record wiped out nationally. The Euclid Beach Band broke up the following year.

Nathaniel Ayers Jr. "The Soloist"

http://www.latimes.com/news/local/la-me-lopez-skidrow-nathaniel-series,0,1456093.special

Kent state (4 dead in Ohio)

Euclid Beach Amusement Park

http://history.amusement-parks.com/eb1.htm

video: https://www.youtube.com/watch?v=f2Of4eByaV8&feature=related

YouTube - EUCLID BEACH FLYING TURNS roller coaster Cleveland Ohio 1929

Mark Hein sings:

https://www.youtube.com/watch?v=rxxWVOFKy2w

Beatles on Ed Sullivan

http://video.google.com/videoplay?docid=7756999545272736794

JFK Assasination

My Three Sons

Mickey Mouse Club

| | |
| --- | --- |
| | Cubby, Karen and Sharon |

http://www.originalmmc.com/index.html

Wagon Train

Flint McCullough/Robert Horton

http://roberthorton.com/wagon_train.htm

Woodstock



https://www.youtube.com/watch?v=KaEEj4J4ydY&feature=related

Browns Dawg Pound



https://www.youtube.com/watch?v=ZwkEAeHDtfg&feature=related


Abbot and Costello

Who's On First?

Captain Penny and Mr. Jingeling

Little Rascals

Three Stooges

James Wyban's

Company Christmas Party

BUCKEYE BEAT

Rock and Roll, Rhythm and Blues, Soul and Country music from Ohio 1950-1979+

Cuyahoga River Fire

Movie about Ernie Davis looks back at the Syracuse star, a Cleveland Brown who never was - Cleveland Browns football NFL News - cleveland.com

Failure: The Secret to Success

https://www.youtube.com/watch?v=uW_92tOcJfs

Elvis Presley's fantasy Las Vegas 1969 concert trailer - AOL Video

YouTube - Elvis Presley - Suspicious Mind

https://www.youtube.com/watch?v=zO10pkOLERQ (w/Celine Dion)

https://www.youtube.com/watch?v=yWg2vLEyRZc (w/Lisa Marie Presley)

YouTube - The Archies intro 1969

YouTube - Liberace on Smothers Brothers

The crime that created Superman - Entertainment, Books - Air Force Times

The Big Idea: Donny Deutsch Questions People in Business, Entertainment and Politics - CNBC.com

YouTube - Hoolihan & Big Chuck interview Tim Conway & Ernie Anderson

YouTube - Barbra Streisand & Frank Sinatra - I've got a crush on you

YouTube - Gypsy - Let Me Entertain You (The Strip),1993 - Sub. Español

YouTube - Don Rickles on Dean Martin Roasts Reagan

YouTube - Best In Show winner at Westminster 2009! - Stump the Sussex Spaniel

YouTube - Fred Astaire + Michael Jackson - Smooth Criminal [short film]

"What I Learned About Sex After 50" - MSN Relationships - article

YouTube - Ozzy Osbourne & Dr. Ruth Westheimer! Part 1 (1986)

Cleveland Jewish News > Archives > News > Local > Rabbi Armond Cohen, legendary Park Synagogue leader, was 97

The Cleveland Free Times :: Archives :: Is It A Cover Up? Part 2: A Free Times Exclusive

Liza Minnelli - Mein Herr - Cabaret - NMETV Latest Music Videos and Clips

YouTube - Liza Minnelli on The Judy Garland Show

Sesame Innovations: Four Decades of Helping Kids Know and Gr - AOL Video

click here -->

the sixties
BUDDY SIMON SEZ
from the "CLEVELAND FOOD MEMORIES"
A Nostalgic Look Back at the Food We Loved, the Places We Bought It, and the People Who Made It Special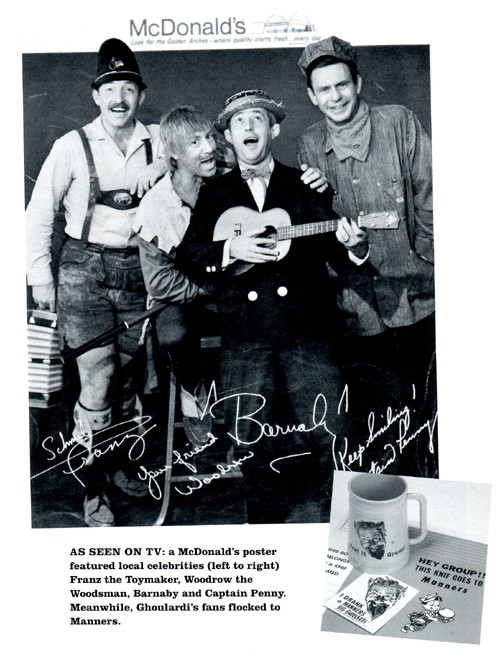 Our Childhood in Black and White
Go all the way to the bottom past the pictures. I think you'll enjoy it. Whomever wrote this, described childhood to a T. Hope you enjoy it.
(Under age 40? You won't understand.)
You could hardly see for all the snow,
Spread the rabbit ears as far as they go.
Pull a chair up to the TV set,
'Good Night, David. Good Night, Chet.'
My Mom used to cut chicken, chop eggs and spread mayo on the same cutting board with the same knife and no bleach, but we didn't seem to get food poisoning.
My Mom used to defrost hamburger on the counter AND I used to eat it raw sometimes, too. Our school sandwiches were wrapped in wax paper in a brown paper bag, not in ice-pack coolers, but I can't remember getting e.coli .
Almost all of us would have rather gone swimming in the lake instead of a pristine pool (talk about boring), no beach closures then.
The term cell phone would have conjured up a phone in a jail cell, and a pager was the school PA system.
We all took gym, not PE .. and risked permanent injury with a pair of high top Ked's (only worn in gym) instead of having cross-training athletic shoes with air cushion soles and built in light reflectors. I can't recall any injuries but they must have happened because they tell us how much safer we are now.
Flunking gym was not an option .. even for stupid kids! I guess PE must be much harder than gym.
Speaking of school, we all said prayers and sang the national anthem, and staying in detention after school caught all sorts of negative attention.
We must have had horribly damaged psyches. What an archaic health system we had then. Remember school nurses? Ours wore a hat and everything.
I thought that I was supposed to accomplish something before I was allowed to be proud of myself..
I just can't recall how bored we were without computers, Play Station, Nintendo, X-box or 270 digital TV cable stations
Oh yeah ... and where was the Benadryl and sterilization kit when I got that bee sting? I could have been killed!
We played 'king of the hill' on piles of gravel left on vacant construction sites, and when we got hurt, Mom pulled out the 48-cent bottle of Mercurochrome (kids liked it better because it didn't sting like iodine did) and then we got our butt spanked.
Now it's a trip to the emergency room, followed by a 10-day dose of a $49 bottle of antibiotics, and then Mom calls the attorney to sue the contractor for leaving a horribly vicious pile of gravel where it was such a threat.
We didn't act up at the neighbor's house either because if we did, we got our butt spanked there and then we got butt spanked again when we got home.
I recall Donny Reynolds from next door coming over and doing his tricks on the front stoop, just before he fell off. Little did his Mom know that she could have owned our house. Instead, she picked him up and swatted him for being such a goof. It was a neighborhood run amuck.
To top it off, not a single person I knew had ever been told that they were from a dysfunctional family.. How could we possibly have known that?
We needed to get into group therapy and anger management classes? We were obviously so duped by so many societal ills that we didn't even notice that the entire country wasn't taking Prozac! How did we ever survive?
LOVE TO ALL OF US WHO SHARED THIS ERA, AND TO ALL WHO DIDN'T. SORRY FOR WHAT YOU MISSED. I WOULDN'T TRADE IT FOR ANYTHING.
Your entire childhood below

45 rpm spindles



Green Stamps



Metal ice cubes trays with levers



Beanie and Cecil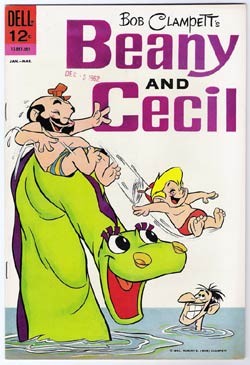 Roller-skate keys

Cork pop guns



Marlin Perkins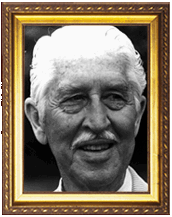 Drive in Movies



Drive in restaurants



Car Hops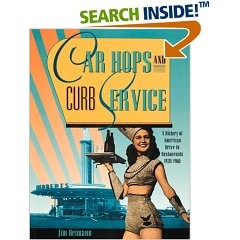 Studebakers


Topo Gigio


Washtub wringers



The Fuller Brush Man

Sky King



Reel-To-Reel tape recorders



Tinkertoys


Erector Sets



Lincoln Logs



15 cent McDonald hamburgers



5 cent packs of baseball cards



Penny candy



25 cent a gallon gasoline



Jiffy Pop popcorn



5 cent stamps



Gum wrapper chains



Chatty Cathy dolls




5 cent Cokes



Speedy Alka-Seltzer (Plop-Plop Fizz-Fizz Oh What a relief it is)



Cigarettes for Christmas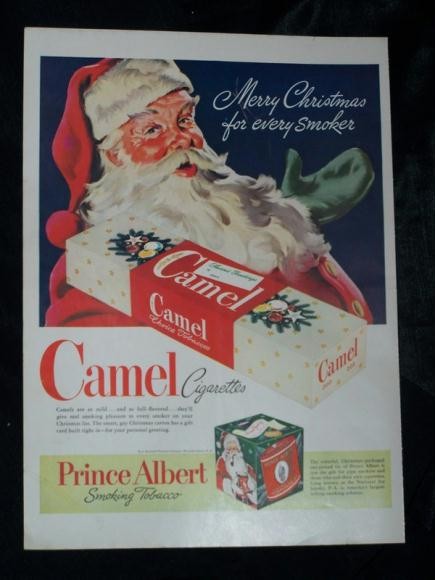 Falstaff Beer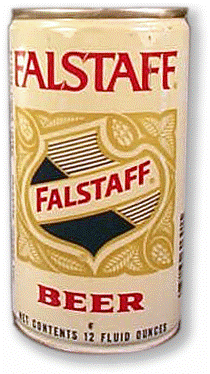 Burma Shave signs



Brownie camera



Flash bulbs



TV Test patterns


Old Yeller



Chef Boy-AR-dee



Fire escape tubes



Timmy and Lassie



Ding Dong Avon calling



Brylcreem

Aluminum Christmas Trees



If you can remember most or all of these, then you have lived!
Pass this on to anyone who may need a break from their 'grown-up' life . .
People & Things Only Clevelanders Would Know

First up is a small amusement park located east of Cleveland that closed it's doors in 1969.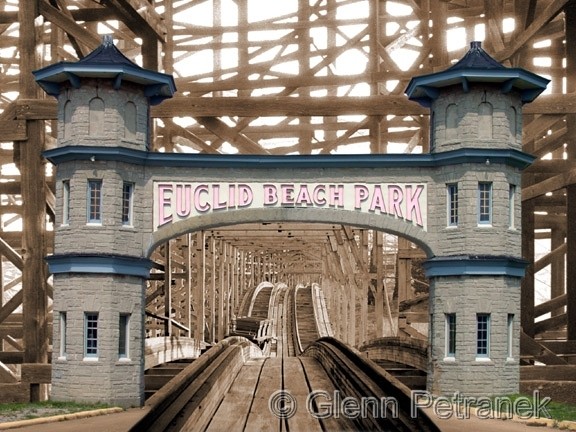 EUCLID BEACH PARK was an old school amusement park that had many great rides, one big wooden roller coaster, and th is...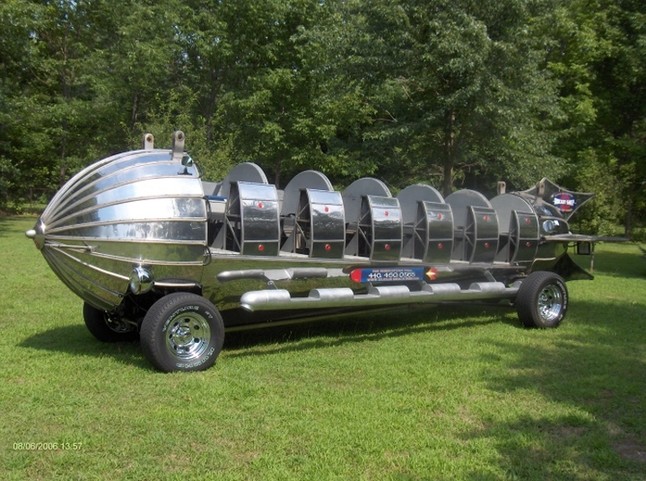 The ROCKET CAR!

Euclid Beach was also the home of this creepy thing...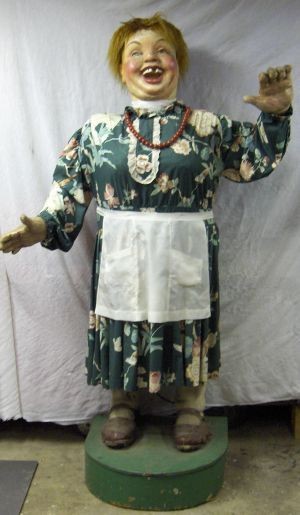 "LAUGHING SAL " was a mechanical fat lady that was placed at the entrance of the fun house. The old hags spooky looks along with her loud, hysterical, and non-stop laughing traumatized many a young soul...Including mine!


Since the 1980's Cleveland has had it's very own DAWG POUND.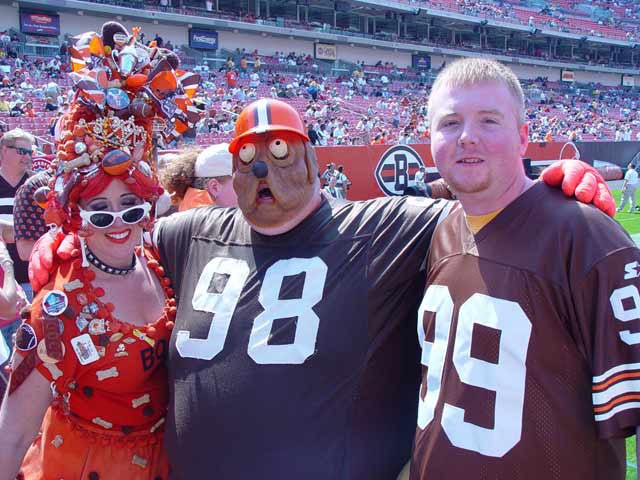 And these are just a few of the characters that occupy it!

Browns fans, do you remember this...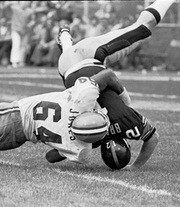 It's JOE " TURKEY " JONES and his legendary pile-drive sack of Steelers HOF Quarterback Terry Bradshaw on 10/10/76. I do believe the NFL implemented a few QB protection rules because of that hit. To Bradshaw's credit, he overcame the hit and was able to continue playing.


rocked the 70's with the Buzzard




And the MICHAEL STANLEY BAND.


Cleveland still ROCKS to this very day!


Speaking of the 70's! Cavalier fans, do you remember this guy?


It's BOBBY "BINGO" SMITH!


Cleveland area children of the 60's and 70's had the pleasure of watching these kiddie show hosts on local television.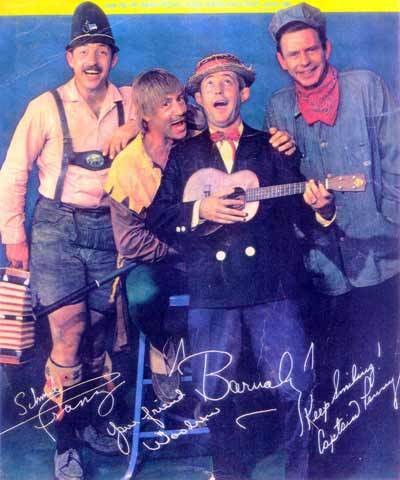 From left to right it's FRANZ THE TOY MAKER, WOODROW THE WOODSMAN, BARNABY, and CAPTAIN PENNY !


And during the Holiday Season we had the pleasure of being entertained by this guy.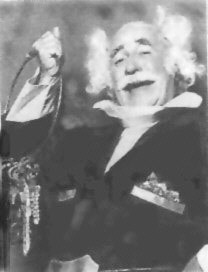 It's MR. JING-A-LING ! The official keeper of Santa's keys..

" Mr. Jing-a-Ling , how's your ting-a-ling...Keeeper of the keeeys..On Halle 's 7th floor...We'll be looking for...You to tuuurn the keeeys.
Keeping track of Santa's pack and treasure house of toooys...Wind up things that Santa brings...To aalll the little girls and boys." - Bonus Sing-A-Long!


Does anyone remember the Cleveland Crusaders of the WHA?


And that HOF Golie GERRY CHEEVERS was their net minder for a few years in the mid-70's?


Cleveland was the home of many great local television Horror Hosts beginning with this cool cat in the 60's!


Yes, it's the legendary GOULARDI ... a.k.a. Ernie Anderson

In the 70's these guys took over fright night.


HOULIHAN and BIG CHUCK were the best. The horror movie was always secondary to the duo's clever and often corny slap-stick type skits, but when Houlihan left Cleveland for Hollywood the show down-sized a bit and became...




The BIG CHUCK and LIL' JOHN Show .

In my mind the Houlihan and Big Chuck show created the competitive eating craze with their weekly and often gross Pizza eating contest which featured this champion.


"MUSHMOUTH" MARIANO PACETTI ...Now that dude could pound down some Pizza!

"Mushmouth" was idolized by this legendary Cleveland area Competitive Eater.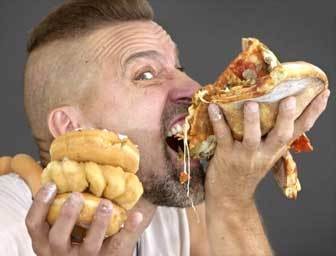 Yep, it's the one and only COONDOG O'KARMA! Coondog holds the hard-boiled egg eating record. That's right...He is the egg-sucking champion! Clevelanders are proud to call this guy their own!!!


And finally, I can't forget about the Cleveland Indians of the 60's, 70's, and 80's. They were our lovable losers and this guy holds a special place in all of our hearts.


1980 Rookie of the Year and one year wonder "SUPER" JOE CHARBONEAUCleveland
RECIPES
STRAWBERRY PIE (submitted by Terri Morris Balchen)

1 baked 9" pie crust shell
1 cup sugar
3 pints of strawberries, washed and hulled
3 1/2 Tablespoon cornstarch
1/2 cup water
red food colouring
whipped cream

Mash one pint of strawberries. Mix sugar and cornstarch in a 3-qt saucepan. Stir in water and mashed berries. Cook over medium heat, stirring constantly until the mixture comes to a boil and boil for two minutes. Remove from heat, stir in a few drops of red food colouring. Cool.
Fold in two pints of berries into the cooled mixture. Pile into a baked pie shell.
Chill and serve with lots of whipped cream.
MATZOH BALL RECIPE (submitted by Anne Gutow Chapman)
I use the Manischewitz matzoh ball/soup mix, but:
I make my own chicken soup separate.
I boil up the broth that Manischewitz provides.
I prepare the matzoh ball mix and refrigerate it as instructed, although I use olive oil.
I roll up the matzoh balls in 1-1 1/2" balls and put them all in a dish. (I smear my gloved hands with olive oil.)

When the broth is boiling hard and fast and all of the balls have been rolled, I drop all of the balls in at one time, securely cover the pot, and lower the heat so it doesn't boil over.
I have found that this makes them fluffy and gives the matzoh balls their own chickenish flavor without wasting good soup.
I pitch the starchy Manischewitz broth and put the cooked balls in my good chicken soup.
COCONUT BARS (submitted by Sue Kozack Katz)
Ingredients

1 package of yellow, white or chocolate cake mix ( used Duncan Hines which is dairy or Manischevitz to make it parve)
1/2 C unsweetened cocoa
1 1/2 C sugar
1 1/2 C boiling water
2 tsp. vanilla (the real extract)
finely flaked coconut (if you live in the Cleveland area, Alesci's sells it)

1. Prepare a day ahead the cake batter according to the directions and bake in a 9X13" pan.
2. Place in freezer uncovered until frozen. Cut into small squares.
3. Syrup mix: Mix cocoa, sugar and boiling water together, stir and cook on top of stove for 10 minutes, just to boiling. Add vanilla, cover with waxed paper, cool for 2 hours.
4. Place finely flaked coconut in bowl, line cookie sheet with waxed paper with a rack on top.
5. Dip 5 bars of frozen cake in syrup, placing each one on the rack. In the same order, dip each one in coconut and with clean hands.

Makes about 3 dozen. Can be frozen and thawed when needed.
COCONUT BARS (submitted by Shelley Hornik Lloyd by Jan Basilone's Coconut bar recipe )
First make the cake

Butter Cream Sponge Cake

2 cups sifted cake flour
2 tsp baking powder
pinch of salt
4 eggs
2 cups sugar
1 tsp vanilla
1 cup milk scalded
1 stick butter

Sift together the flour, baking powder and salt four times. Beat eggs, add sugar gradually until thick and light about 10 minutes. Add vanilla. Fold in dry ingredients (the sifted ones)a small amount at a time. Dissolve butter in hot milk and mix in quickly until batter is smooth. Batter will be thin. Pour int a lined pan (I think I used a jelly roll pan but it might have been 13x9x2)...Bake at 350 25-30 minutes.

Cool and cut into "bar" slices.

Frosting for Coconut Bars

Make the Frosting the DAY AHEAD...and refrigerate.

1/2 cup cocoa
1 1/2 cups sugar
1 1/2 cups boiling water
1 tsp vanilla
pinch of salt

Mix cocoa, sugar and salt. Add to boiling water and simmer for 20 minutes. Add vanilla. Cool. I then pour it into a large flat pan. Dip the cake slices into the frosting making sure all sides are covered. Then roll in grated coconut.
Stuffed Cabbage (submitted by Val Iberall O'Connor by Mrs. Antonis's recipe)
2 lbs meat
2 Tbs sugar
2 Tbs lemon juice
1 tsp salt
1 cup rice (cooked)
roll in precooked cabbage leaves
Sauce
1 large can tomato puree
1 can tomato sauce or paste
Equal water to large can tomato puree
1/2 cup brown and 1/2 white sugar
1/2 cup lemon juice
Salt and pepper
Diced onion and cut up cabbage and cut up carrots
1 1/2 hours
Bake in oven 325 degrees
or on stove 1 hour (boil and then simmer covered)
Roosevelt PB Cookies (submitted by Sandie Kanter Fine)

1 Cup white sugar
1 Cup peanut butter
1 Cup brown sugar
1 Cup butter

mix above and add 2 eggs

4 Cups flour
1 1/4 teaspoon baking soda
1/2 teaspoon salt

Sift the above and add to PB mixture.
Bake 350 for 10 minutes.

Of course you have to put the fork marks on the cookies going in both directions before baking.
LINKS