Cleveland Heights High School

Class Of 1969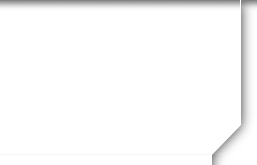 Message Forum
06/26/18 07:56 PM
#4282

Obituary for George Long

George Richard Long, 66, of Springfield, MO, went home to be with his Lord on January 17, 2018. Born October 31, 1951 in Cleveland, OH, George was a son of the late Thurman Edward Long and Arline Martin Long. After graduating from Miami University of Ohio with a Bachelors of Science, George received his commission from the United States Coast Guard Academy in New London, CT. A veteran of the United States Coast Guard, George continued to serve others in many different occupations throughout the years but he enjoyed farming the most.

Read the rest on the In Memory page at:
06/29/18 11:53 AM
#4283

It's so sad to hear of these losses. Thank you Val for your service in keeping us informed. All my best to everyone. Laurie.
07/08/18 01:03 PM
#4284

Barbara Ellen Garrett Summers born April 9, 1951, age 65 of South Euclid, passed away peacefully October 27, 2016 surrounded by her family. Devoted wife for 44 years of Jack; loving mother of Lisa (Loren) Summers, Sara (Bill) Hackman, Jack, Jill; loving grandmother of Garrett and Corin; daughter of the late Jesse and Mildred Garrett; sister of Linda (Cliff) Howanyk, James (Judy) Garrett and Robert (Gwen) Garrett; aunt of many. Barb loved to cook, she loved watching over the students at Gesu School in University Hts. and she was a loving wife to her husband Jack. Funeral Mass October 31, 2016 at Church of the Gesu, 2470 Miramar Blvd., University Hts. Burial at Ohio Western Reserve National Cemetery. Donations can be made to Church of the Gesu.
07/09/18 10:52 AM
#4285

It is so sad to hear of Barb's passing. I wasn't even aware that she was still in the area. Barb was one of the great girls in the gang that I hung out with. She will be missed a lot ! My condolences to her family.
08/17/18 10:59 AM
#4286

Sharon Renee Levine

Sharon Renee Levine (68) died August 15, 2018 at her home in Cleveland Heights. She was the loving daughter of Emmanual and Ann (née Buntman), both deceased; Beloved sister of Debra (Richard) Davis, Ron (Bernadine) Levine and the late Jeffrey; Caring aunt of Angela, Jason, Cristen and Joseph; Great aunt of David and Olivia; Cherished friend to many. Graveside service Sunday, August 19 at 2:00 PM at Lake View Cemetery (assemble inside Mayfield Road gate). NO VISITATION. Memorial donations suggested to American Diabetes Association.
09/28/18 11:57 AM
#4287

In Memory of Sherman Katz 1951-2018

SHERMAN KATZ age 67. Brother of Howard (Jacki Knapman), son of Max and Esther (nee Ulevitch), both deceased. Friend and math tutor to literally hundreds of students at Iowa-Maple, Wiley and other schools. Contributions can be made to the Greater Cleveland Food Bank. Thanks to the people of Judson Park and Hospice of the Western Reserve for their excellent, compassionate care. ALL SERVICES PRIVATE. NO VISITATION.

Published in The Plain Dealer from Sept. 28 to Sept. 30, 2018

http://obits.cleveland.com/obituaries/cleveland/obituary.aspx?n=sherman-l-katz&pid=190342476
10/30/18 12:57 PM
#4288

I noticed a number of classmates wondering about the school being closed for the Jewish Hoiidays. The change came in the fall of 1969!!! Naturally, the school board waited until the largest class to date had graduated before changing the rule. I was working at the school board at the time and was very surprised to find we were going to be closed.
01/18/19 10:45 PM
#4289

N MEMORY of

Dale (Dalece) Stankiewicz, 68 years old, born on August 17, 1950 passed away on January 18, 2019. She resided in Lakewood, Ohio and previously lived in Cleveland, Ohio, and Meridian, Mississippi. She has a daughter, Victoria and a son Gregg.
01/20/19 01:35 AM
#4290

I am very sad to hear about Dale. We spent a lot of time talking at the last Reunion, and Dale really seemed happy with life. Glad we had the chance to talk! Sad about the news!
01/27/19 11:45 AM
#4291

The following was reported on the Cleveland Heights Class of 1969 Facebook page:

Celebration of life for Dalece Stankiewicz:

Thursday, January 31, 2019 - 6-9 pm
West Park Party Center
3556 W. 130th St
Cleveland, Ohio 44111
03/01/19 12:15 AM
#4292

In Memory Of

LINDA FRIEDMAN NOVICK, 67 years old, passed away on February 28, 2019. She was born on July 1, 1951 and resided in Beachwood, Ohio. She is survived by her daughter Rachel and her son Eric. Linda was an Occupational Therapist and a Substitute Teacher.
03/01/19 08:04 PM
#4293

In Memory of

Janet Minnillo Forsblom, 67 years old. Janet was born May 11, 1951 and resided in Trenton, New Jersey with her husband Peter and passed away on August 3, 2018. She died from complications from diabetes.
03/16/19 09:22 PM
#4294

Thanks to Nancy Walters Hawley who sent me a bunch of Canterbury Elementary pics with names, I just put them on the School Years K-12 Page. If anyone has any pics or has names that I can add on to the pics, let me know.
05/19/19 06:35 PM
#4295

In Memory of

Robert Effron passed away in June of 2018, survived by his mom and sister Karen Effron, class of 1971.
06/01/19 07:16 PM
#4296

In Memory Of

Lesley S. Corwin Shafran

March 30, 1951

–

June 1, 2019

Lesley S. Shafran was born on March 30, 1951 and passed away on June 1, 2019.
06/02/19 01:41 PM
#4297

I'm so saddened to hear of Lesley's passing. She was beautiful inside and out.
06/17/19 03:05 PM
#4298

I noted that coach Jim Cappelletti passed away last month. I wasn't on the basketball team, but I know he was a huge influence on a lot the students in our class. Thought I would pass this along. Bill

https://www.cleveland.com/highschoolsports/2019/05/jim-cappelletti-who-shaped-cleveland-heights-boys-basketball-program-dies-at-85.html

Jim Cappelletti, who shaped Cleveland Heights' boys basketball program, dies at 85

The Plain Dealer

CLEVELAND, Ohio — Jim Cappelletti's name is synonymous with Cleveland Heights basketball.

The former longtime boys coach led the Tigers for more than three decades, seeing them to a state championship in 1997 and developing some of the area's most memorable high school players. The court at Cleveland Heights is dedicated to him because of his contributions.

This week, Cappelletti's family, former players and friends are mourning the 85 year old's death. News of it circulated Thursday, as area coaches remembered him during their annual Greater Cleveland Basketball Coaches Association banquet.

read more on the bottom of the SPORTS page.

http://www.classcreator.com/Cleveland-Heights-OH-1969/class_custom1.cfm
07/31/19 02:27 PM
#4299

OBITUARY

James Alan Samuels

February 27, 1951

–

July 30, 2019

James (Jim) A. Samuels, beloved life partner of Ofelia Bernstein. Treasured son of the late Myron and Hildreth Samuels and brother of Arlene (Steven) West. Adored uncle of Allison (Max) Avner and Eric West, and great-uncle of Hank Avner. Services will be Friday, August 2 at 11 AM at the Anshe Chesed Fairmount Temple 23737 Fairmount Blvd. Beachwood, Oh. Interment Mt. Olive Cemetery. Shiva will be held at the Solomon – Glick residence, FRIDAY FOLLOWING SERVICES AND INTERMENT UNTIL 8 PM. SATURDAY 6 PM-9 PM. Jim had an extraordinary ability to create strong and lasting friendships. He devoted his life to Tikun Olam - repairing our world and our community- through his profound leadership of organizations too numerous to list. Friends can help preserve his legacy by contributing to the newly-created James A. Samuels Social Action Fund to support social action programming at Anshe Chesed Fairmount Temple (fairmounttemple.org
07/31/19 09:02 PM
#4300

So so sad tro hear abpout jim Samuels passing....

Steve F.
08/11/19 12:02 PM
#4301

IN MEMORY OF

Steven B. Koblentz, 68 years old, born August 9, 1951 and passed away on August 10, 2019.

Steven B. Koblentz beloved husband of Leslie (nee Margolis). Loving father of Adam (Dr. Dana Rotz) Koblentz, Ross (Emma Stabbe-fiancee) Koblentz and Elexa Koblentz. Devoted grandfather of Owen. Dear brother of Joel (Diane Fitzgerald) Koblentz, Adored brother-in-law of Michele (Michael Glaser) Kay and Loren (Beth) Margolis and son-in-law of the late Rose and Edward Margolis. Cherished son of the late Shirley and Cantor Stanford Koblentz.

Services will be held Wednesday, August 14 at 2 PM at the BERKOWITZ-KUMIN-BOOKATZ MEMORIAL CHAPEL 1985 S. Taylor Rd. Cleveland Heights, OH.

Interment Bet Olam. Family will receive friends at the residence, 5300 Murfield Dr. Pepper Pike, OH. (Sterling Lakes) WEDNESDAY FOLLOWING SERVICES AND INTERMENT UNTIL 8 PM, THURSDAY 2 PM-4 PM & 7 PM-9 PM. FRIDAY 1 PM-4 PM.

Friends who wish may contribute in lieu of flowers to Pelotonia (Bike Ride for Cancer Research) 450 W. Broad St. Columbus, OH. 43215 or Rescue Village of Geauga.
09/06/19 05:07 PM
#4303

Hello everyone - I wanted to inform you that we have lost another classmate on Tuesday, Gail Koepke. She had been in and out of the hospital since last November, but had suffered from illnesses for many years. You can find her obituary on the website. She was a very sweet and loving soul and my thoughts and prayers are with her family.
09/06/19 11:15 PM
#4304

KOEPKE age 68, of Wickliffe, passed away September 3, 2019. Loving daughter of the late Reno and Adelaide (nee Golden) Koepke; dear sister of Karen (Joudat) Said, Denise (John) Echols, Keith (Ann, deceased), David and Patrick (deceased); dear aunt to many nieces and nephews, great nieces and nephews; dear cousin to many. In lieu of flowers, contributions may be made in Gail's memory to

Shriners Hospitals for Children

at

www.shrinershospitalsforchildren.org

. Mass of Christian Burial 10:00 a.m. Tuesday September 10th at Our Lady of Mt. Carmel Church, Wickliffe (PLEASE MEET AT CHURCH). The family will receive friends at THE ORLANDO-DONSANTE-PREVITE FUNERAL HOME 29550 EUCLID AVE., WICKLIFFE ON MONDAY FROM 2-4 AND 6-8 PM. To leave condolences for the family, please visit www.

Orlandodonsanteprevitefh.com
01/20/20 03:52 PM
#4305

IN MEMORY OF

Jerry Simms 68, born November 3, 1951 and passed away on January 17,2020 In Boulder, Colorado. Jerry Simms was an incredible husband to Terry Simms, father to Rachael Meir, Lauren, Ellen and Sara Simms, grandfather, brother, uncle, mentor, leader and friend to so many people.

Jerry Simms (retired) general manager of Atlas Metal & Iron Corp. Of Denver. Simms' career in the recycling industry spanned more than four decades, during which he successfully led a number of key regulatory and legislative victories for the industry through his involvement with ISRI. Simms also served as a national officer in the position of Vice Chair of the Institute of Scrap Recycling Industries ("ISRI") in Washington, D.C.
01/20/20 05:50 PM
#4306

In Memory of

Earl Birnbaum

August 22, 1951

–

January 18, 2020

Earl Birnbaum was born on August 22, 1951 and passed away on January 18, 2020. Earl lived in Akron, OH and is survived by his sister

Lizabeth Birnbaum.