Cleveland Heights High School

Class Of 1969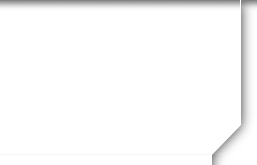 Message Forum
07/22/17 03:28 PM
#4271

In Memory of DAVID NORMAN FORSTAG

David Norman Forstag, 67, was the son of Meyer and Hilda (nee Sedler) Forstag, both deceased, and the brother of Harvey Forstag of Portland, OR, Robert Forstag and Elaine Hirst. Private interment was held at Mount Olive Cemetery in Solon. NO VISITATION. Memorial donations suggested to a charity of the donor's choice.
09/27/17 05:26 PM
#4272

DR.

DENNY

EHREN

passed away in his home on Saturday, September 23rd. His 66-year exploration of the world began in Cleveland Heights where he mastered the art of being the big brother to his two sisters, Lynn and Laurie. After graduating from Heights High, he continued his education at Bowling Green State University learning how to become a scientist with a master's degree in biology. Once complete, two things were introduced to him that would play significant roles for the rest of his life: chiropractic and his "west side girl", Pam. The former changed his views on the science of healthcare and overall wellness. Following this revelation, he, his wife, Pam, and his two-month old daughter, Lindsay, moved to Iowa so he could attend the Palmer College of Chiropractic. Once receiving his doctorate, they moved back to Cleveland and settled down in Lakewood. This was when their family grew and their son Zachary was born. Once the Ehren four-pack were settled in, Denny began his 33-year journey of running his own Chiropractic practice. Throughout these years he would heal thousands of people when other forms of traditional healthcare did not...

Please go to the In Memory Section to read the rest.



11/15/17 12:42 AM
#4273

https://www.motownmuseum.org/motown-sound/motown-alumni/
12/09/17 01:02 PM
#4274

I was able to find this information about Fanny Lipschitz Webster......

Name:Fanny Webster

State of Issue:Ohio

Date of Birth:Friday September 29, 1950

Date of Death:Saturday February 14, 2009

Est. Age at Death:58 years, 4 months, 16 days

Confirmation: ProvenLast known residence:

| | |
| --- | --- |
| City: | Saint Paul |
| County: | Ramsey |
| State: | Minnesota |
| ZIP Code: | 55101 |
| Latitude: | 44.9661 |
| Longitude: | -93.0837 |
12/20/17 08:50 PM
#4275

Thanks for letting us know Steven, I added Fanny's picture and information to the In Memory Page and the photos and memory page link also.
03/03/18 06:54 PM
#4276

Ava Cassirer's funeral is 3/6@11:00 am,obit in Sun. 3/4 plain dealer
03/03/18 07:41 PM
#4277


Age 66, passed away March 2, 2018. Ava is survived by her mother, Beverly Cassirer; brother, David Cassirer; and her special niece, Dana Kleinman. She was preceded in death by her father, Claude Cassirer. We are celebrating Ava's life and keeping her memory alive through her favorite passions, oft-heard quotes and songs, and unusual pursuits.

Read the rest of Ava's obituary on the In Memory page at: https://www.classcreator.com/Cleveland-Heights-OH-1969/class_profile.cfm?member_id=477904
03/06/18 06:24 PM
#4278

Ronald Sanford Stein DDS

March 12, 1951 - January 7, 2018

Ronald S. Stein died at his residence on January 7, 2018. He was the son of Samuel and Shirley (nee Mayer) Stein (both deceased), sister of Celia Perkins and father of Roger and Marissa Stein-Thompson of California.
04/18/18 04:05 PM
#4279

Ellen Julia Stern Nathison

NOVEMBER 1, 1950

–

APRIL 14, 2018

Ellen J. Nathison (nee Stern) beloved wife of WilliamJ. Nathison. Loving mother of Max (Beth) Nathison and Alicia Nathison. Devoted grandmother of Asher, Brady, Lilah and Calla. Dear sister of the late Robert Stern. Services will be held Wednesday, April 18 at 1 PM at the BERKOWITZ-KUMIN-BOOKATZ MEMORIAL 1985 S. Taylor Rd. Cleveland Heights, OH. Interment Mt. Olive Cemetery. Friends who wish may contribute to the National Multiple Sclerosis Society.
04/18/18 04:38 PM
#4280

so sad that another classmate has died. I knew Ellen fairly well as adults, she was a really nice person, she will be missed.
06/26/18 02:20 PM
#4281

CHARLA VISCI CYGANSKI passed away October 9, 2015 at the age of 63 after a 9 year battle with cancer. Charla was survived by her parents, Donald and Rose-Marie, her son Nicholas, his father Richard, her sister Cynthia (Frank), and her brothers, Curt, Cliff and Craig. Charla faced her battle with cancer quietly and without complaint until the end. She was a devoted and proud mom who happily and selflessly went out of her way to do whatever she could for others. Charla will be truly missed by everyone she knew and left behind. Donations can be made in Charla's name to her favorite charity, St. Jude Children's Research Hospital.
06/26/18 07:56 PM
#4282

Obituary for George Long

George Richard Long, 66, of Springfield, MO, went home to be with his Lord on January 17, 2018. Born October 31, 1951 in Cleveland, OH, George was a son of the late Thurman Edward Long and Arline Martin Long. After graduating from Miami University of Ohio with a Bachelors of Science, George received his commission from the United States Coast Guard Academy in New London, CT. A veteran of the United States Coast Guard, George continued to serve others in many different occupations throughout the years but he enjoyed farming the most.

Read the rest on the In Memory page at:
06/29/18 11:53 AM
#4283

It's so sad to hear of these losses. Thank you Val for your service in keeping us informed. All my best to everyone. Laurie.
07/08/18 01:03 PM
#4284

Barbara Ellen Garrett Summers born April 9, 1951, age 65 of South Euclid, passed away peacefully October 27, 2016 surrounded by her family. Devoted wife for 44 years of Jack; loving mother of Lisa (Loren) Summers, Sara (Bill) Hackman, Jack, Jill; loving grandmother of Garrett and Corin; daughter of the late Jesse and Mildred Garrett; sister of Linda (Cliff) Howanyk, James (Judy) Garrett and Robert (Gwen) Garrett; aunt of many. Barb loved to cook, she loved watching over the students at Gesu School in University Hts. and she was a loving wife to her husband Jack. Funeral Mass October 31, 2016 at Church of the Gesu, 2470 Miramar Blvd., University Hts. Burial at Ohio Western Reserve National Cemetery. Donations can be made to Church of the Gesu.
07/09/18 10:52 AM
#4285

It is so sad to hear of Barb's passing. I wasn't even aware that she was still in the area. Barb was one of the great girls in the gang that I hung out with. She will be missed a lot ! My condolences to her family.
08/17/18 10:59 AM
#4286

Sharon Renee Levine

Sharon Renee Levine (68) died August 15, 2018 at her home in Cleveland Heights. She was the loving daughter of Emmanual and Ann (née Buntman), both deceased; Beloved sister of Debra (Richard) Davis, Ron (Bernadine) Levine and the late Jeffrey; Caring aunt of Angela, Jason, Cristen and Joseph; Great aunt of David and Olivia; Cherished friend to many. Graveside service Sunday, August 19 at 2:00 PM at Lake View Cemetery (assemble inside Mayfield Road gate). NO VISITATION. Memorial donations suggested to American Diabetes Association.
09/28/18 11:57 AM
#4287

In Memory of Sherman Katz 1951-2018

SHERMAN KATZ age 67. Brother of Howard (Jacki Knapman), son of Max and Esther (nee Ulevitch), both deceased. Friend and math tutor to literally hundreds of students at Iowa-Maple, Wiley and other schools. Contributions can be made to the Greater Cleveland Food Bank. Thanks to the people of Judson Park and Hospice of the Western Reserve for their excellent, compassionate care. ALL SERVICES PRIVATE. NO VISITATION.

Published in The Plain Dealer from Sept. 28 to Sept. 30, 2018

http://obits.cleveland.com/obituaries/cleveland/obituary.aspx?n=sherman-l-katz&pid=190342476
10/30/18 12:57 PM
#4288

I noticed a number of classmates wondering about the school being closed for the Jewish Hoiidays. The change came in the fall of 1969!!! Naturally, the school board waited until the largest class to date had graduated before changing the rule. I was working at the school board at the time and was very surprised to find we were going to be closed.
01/18/19 10:45 PM
#4289

N MEMORY of

Dale (Dalece) Stankiewicz, 68 years old, born on August 17, 1950 passed away on January 18, 2019. She resided in Lakewood, Ohio and previously lived in Cleveland, Ohio, and Meridian, Mississippi. She has a daughter, Victoria and a son Gregg.
01/20/19 01:35 AM
#4290

I am very sad to hear about Dale. We spent a lot of time talking at the last Reunion, and Dale really seemed happy with life. Glad we had the chance to talk! Sad about the news!
01/27/19 11:45 AM
#4291

The following was reported on the Cleveland Heights Class of 1969 Facebook page:

Celebration of life for Dalece Stankiewicz:

Thursday, January 31, 2019 - 6-9 pm
West Park Party Center
3556 W. 130th St
Cleveland, Ohio 44111
03/01/19 12:15 AM
#4292

In Memory Of

LINDA FRIEDMAN NOVICK, 67 years old, passed away on February 28, 2019. She was born on July 1, 1951 and resided in Beachwood, Ohio. She is survived by her daughter Rachel and her son Eric. Linda was an Occupational Therapist and a Substitute Teacher.
03/01/19 08:04 PM
#4293

In Memory of

Janet Minnillo Forsblom, 67 years old. Janet was born May 11, 1951 and resided in Trenton, New Jersey with her husband Peter and passed away on August 3, 2018. She died from complications from diabetes.
03/16/19 09:22 PM
#4294

Thanks to Nancy Walters Hawley who sent me a bunch of Canterbury Elementary pics with names, I just put them on the School Years K-12 Page. If anyone has any pics or has names that I can add on to the pics, let me know.
05/19/19 06:35 PM
#4295

In Memory of

Robert Effron passed away in June of 2018, survived by his mom and sister Karen Effron, class of 1971.