Cleveland Heights High School

Class Of 1969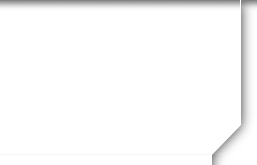 Message Forum
06/02/19 01:41 PM
#4297

I'm so saddened to hear of Lesley's passing. She was beautiful inside and out.
06/17/19 03:05 PM
#4298

I noted that coach Jim Cappelletti passed away last month. I wasn't on the basketball team, but I know he was a huge influence on a lot the students in our class. Thought I would pass this along. Bill

https://www.cleveland.com/highschoolsports/2019/05/jim-cappelletti-who-shaped-cleveland-heights-boys-basketball-program-dies-at-85.html

Jim Cappelletti, who shaped Cleveland Heights' boys basketball program, dies at 85

The Plain Dealer

CLEVELAND, Ohio — Jim Cappelletti's name is synonymous with Cleveland Heights basketball.

The former longtime boys coach led the Tigers for more than three decades, seeing them to a state championship in 1997 and developing some of the area's most memorable high school players. The court at Cleveland Heights is dedicated to him because of his contributions.

This week, Cappelletti's family, former players and friends are mourning the 85 year old's death. News of it circulated Thursday, as area coaches remembered him during their annual Greater Cleveland Basketball Coaches Association banquet.

read more on the bottom of the SPORTS page.

http://www.classcreator.com/Cleveland-Heights-OH-1969/class_custom1.cfm
07/31/19 02:27 PM
#4299

OBITUARY

James Alan Samuels

February 27, 1951

–

July 30, 2019

James (Jim) A. Samuels, beloved life partner of Ofelia Bernstein. Treasured son of the late Myron and Hildreth Samuels and brother of Arlene (Steven) West. Adored uncle of Allison (Max) Avner and Eric West, and great-uncle of Hank Avner. Services will be Friday, August 2 at 11 AM at the Anshe Chesed Fairmount Temple 23737 Fairmount Blvd. Beachwood, Oh. Interment Mt. Olive Cemetery. Shiva will be held at the Solomon – Glick residence, FRIDAY FOLLOWING SERVICES AND INTERMENT UNTIL 8 PM. SATURDAY 6 PM-9 PM. Jim had an extraordinary ability to create strong and lasting friendships. He devoted his life to Tikun Olam - repairing our world and our community- through his profound leadership of organizations too numerous to list. Friends can help preserve his legacy by contributing to the newly-created James A. Samuels Social Action Fund to support social action programming at Anshe Chesed Fairmount Temple (fairmounttemple.org
07/31/19 09:02 PM
#4300

So so sad tro hear abpout jim Samuels passing....

Steve F.
08/11/19 12:02 PM
#4301

IN MEMORY OF

Steven B. Koblentz, 68 years old, born August 9, 1951 and passed away on August 10, 2019.

Steven B. Koblentz beloved husband of Leslie (nee Margolis). Loving father of Adam (Dr. Dana Rotz) Koblentz, Ross (Emma Stabbe-fiancee) Koblentz and Elexa Koblentz. Devoted grandfather of Owen. Dear brother of Joel (Diane Fitzgerald) Koblentz, Adored brother-in-law of Michele (Michael Glaser) Kay and Loren (Beth) Margolis and son-in-law of the late Rose and Edward Margolis. Cherished son of the late Shirley and Cantor Stanford Koblentz.

Read more on In Memory section...
09/06/19 05:07 PM
#4303

Hello everyone - I wanted to inform you that we have lost another classmate on Tuesday, Gail Koepke. She had been in and out of the hospital since last November, but had suffered from illnesses for many years. You can find her obituary on the website. She was a very sweet and loving soul and my thoughts and prayers are with her family.
09/06/19 11:15 PM
#4304

KOEPKE age 68, of Wickliffe, passed away September 3, 2019. Loving daughter of the late Reno and Adelaide (nee Golden) Koepke; dear sister of Karen (Joudat) Said, Denise (John) Echols, Keith (Ann, deceased), David and Patrick (deceased); dear aunt to many nieces and nephews, great nieces and nephews; dear cousin to many.

Read more on In Memory section...
01/20/20 03:52 PM
#4305

IN MEMORY OF

Jerry Simms 68, born November 3, 1951 and passed away on January 17,2020 In Boulder, Colorado. Jerry Simms was an incredible husband to Terry Simms, father to Rachael Meir, Lauren, Ellen and Sara Simms, grandfather, brother, uncle, mentor, leader and friend to so many people.

Jerry Simms (retired) general manager of Atlas Metal & Iron Corp. Of Denver. Simms' career in the recycling industry spanned more than four decades, during which he successfully led a number of key regulatory and legislative victories for the industry through his involvement with ISRI. Simms also served as a national officer in the position of Vice Chair of the Institute of Scrap Recycling Industries ("ISRI") in Washington, D.C.
01/20/20 05:50 PM
#4306

In Memory of

Earl Birnbaum

August 22, 1951

–

January 18, 2020

Earl Birnbaum was born on August 22, 1951 and passed away on January 18, 2020. Earl lived in Akron, OH and is survived by his sister

Lizabeth Birnbaum.
01/30/20 08:47 PM
#4307

September 10, 1951-January 28, 2020

He was born in Cleveland, the son of the late William and Jane (nee Rosa) Pecjak. Richard is the beloved husband of 45 years to Beverly (nee Lohr); loving father of Mark; dear brother of Sandy (Edward) Steffner and brother-in-law of Joyce (Larry) Watson; cherished uncle of Ted (Terri) Steffner, Stacey (David) Ruelle and Keith Watson.

Read more on In Memory section...
03/16/20 04:29 PM
#4308

In Memory of

Linda R. Fierman Joynt

APRIL 13, 1951

–

MARCH 14, 2020

Linda R. Joynt (nee Fierman), passed away Saturday, March 14. Dearly beloved wife of Robert; devoted mother of Sara Joynt Yurman (Joshua) and Emily Joynt Baraldi (Tony); cherished grandmother of Lila, Zoe, Charlie and Aria Rose; dear sister of Dr. Bennett A. Fierman (Dee) and Martin Fierman (deceased); loving daughter of the late William & Nona Fierman.

Read more on In Memory section...
06/08/20 11:51 PM
#4309

In Memory of

Robin S. Aaron Obituary

September 30, 1950 - June 8, 2020

We are sad to announce that on June 8, 2020 we had to say goodbye to Robin S. Aaron (Cape Coral, Florida).
06/25/20 10:26 PM
#4310

Robin we will miss you. You didnt remember me from the 50th reunion but I remember you like it was yesterday. God bless.Julie B.
06/26/20 07:23 AM
#4311

So sad to hear of her passing.
07/18/20 03:44 PM
#4312

Here is some sad news.........

Laura B Greene was born on April 22, 1951 and passed away on July 17, 2020 and is under the care of Berkowitz-Kumin-Bookatz.
07/19/20 12:14 AM
#4313

In Memory Of

Susan F Pollack

January 21, 1951

–

July 18, 2020

Susan F. Pollack (nee Hurwitz) beloved wife of Ronald. Loving mother of Matthew (Gina) Pollack and Carlye (Emily Weaver) Pollack. Devoted "Mimi" of Emma, Lexi and Ethan. Dear sister of Howard (Leslie) Hurwitz. Graveside services will be held Tuesday, July 21 at the Mt. Olive Cemetery. Due to the Covid 19 situation, family requests no visitation. Friends who wish may contribute to The James - The Ohio State University Comprehensive Cancer Center (https://cancer.osu.edu/for-donors-and-volunteers) or LifeBanc 4475 Richmond Rd. Cleveland, OH. 44128
07/20/20 10:14 AM
#4314

So Sad to hear about her passing. She was so much fun and full of life. She will surely be missed.
08/18/20 01:23 PM
#4315
08/18/20 01:31 PM
#4316

To those living out of Cleveland. I have been walking at North Chagrin almost daily.... I have lost almost 30 pounds in the last 4 months.... Turning 70 in October, I have had dreams and thoughts about the past...Stage Crew, Science Club, trying water polo once....AV....Being dianosed on the Asperger's Syndrome 10 years ago I now realize my problem making friends was a little of that....This post is to say I am deeply sorry for any and all insults I might have given in High School... I think before speaking now....
08/18/20 03:07 PM
#4317

Steven - good to hear from you. Sorry for your probs. I turn 70 next March. Getting older is not easy. My yard gets larger to mow - the joy of a corner house.....

Steve Fisher - class of 69........ living in Denver
08/18/20 04:19 PM
#4318

Hey Steven - do not worry about it. As SPF stated, becoming older is not easy for any of us. However, one positive result of aging is we often are unable to remember details from long ago. Just stay safe and as healthy as possible.
09/07/20 10:19 PM
#4319

In Memory of

Gene I. Leiberman, 69 years old. He was born January 26, 1951 and passed away in early August of 2020. He resided in Las Vegas, Nevada, previously residing in Encino Calif. and Northridge, Calif. He had previously been married to Wendy Leiberman.
09/30/20 05:41 PM
#4320

Gae Lee Phinney Obituary

June 29, 1951 - September 28, 2020 (69 years old) Boulder City, Nevada

We are sad to announce that on September 28, 2020 we had to say goodbye to Gae Lee Phinney (Boulder City, Nevada). Family and friends can send flowers and/or light a candle as a loving gesture for their loved one. Leave a sympathy message to the family in the guestbook on this memorial page of Gae Lee Phinney to show support.

Visitation will be held on Monday, October 12th 2020 from 10:00 AM to 11:00 AM at 2127 W Charleston Blvd, Las Vegas, NV 89102. A graveside service will be held on Monday, October 12th 2020 from 1:15 PM to 2:00 PM at the Southern Nevada Veterans Memorial Cemetery (1900 Veterans Memorial Dr, Boulder City, NV 89005).

Gae Lee Sprickman Walters Phinney left us on Monday, September 28, 2020.

She is survived by her mother, Jeanne Benedict Kuby, of Berkeley, California; and three children, Tami Zwek Manley of Houston, Rick Walters of Las Vegas and Shannon Phinney Jenkins also of Las Vegas; nine grandchildren; and four great-grandchildren.

Gae Lee came into this world on June 29, 1951.

Her parents Jeanne Benedict and Robert H. Sprickman met in an office tasked with closing out government contracts after WWII.

Gae Lee leaves two brothers, Robert H. Sprickman II of Erie, and Paul Scott Kuby of San Francisco.

Gae Lee retired from managing the transport of people with special needs for the Citizens Area Transit (CAT) in the Las Vegas area to enjoy her dogs, gardening and grandchildren.

Gae Lee lost her husband Mike Phinney in 2016 to cancer and began her own struggle with cancer that had encompassed the last two years of her life.

Gae Lee made lifelong friends as people recognized her tenacity and good will.

The family is grateful to Theresa Franklin for her friendship and support.

Gae Lee will be buried with her husband Mike Phinney in Boulder City Veteran's Memorial Cemetery.

Cleveland Heights High School 1967

Roosevelt Jr High School 1965
10/10/20 10:09 PM
#4321

Roy Mickler was born on May 9, 1950 and passed away on September 22, 2020 and is under the care of Cummings & Davis Funeral Home.

Visitation will be held on October 16, 2020 at 4:00 pm at Cummings & Davis Funeral Home, 13201 Euclid Avenue, Cleveland, Ohio. Wake will be held on October 17, 2020 at 10:00 am at Cummings & Davis Funeral Home, 13201 Euclid Avenue, Cleveland, Ohio. Funeral Service will be held on October 17, 2020 at 10:30 am at Cummings & Davis Funeral Home, 13201 Euclid Avenue, Cleveland, Ohio.