Cleveland Heights High School

Class Of 1969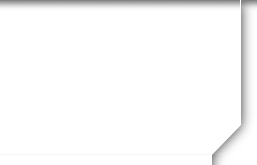 In Memory
Philip Walker
Passed away April 14, 2008 in Findlay Ohio
Below is the obituary reprinted from "The Courier" from Findlay, Ohio from April 14, 2008. Subsequent cause of death was determined via autopsy to be "severe myocardial infarction" (heart attack). In addition to his work as a dispatcher, back in the late 1970s Phil worked at radio station WFIN in Findlay as an on-air personality (DJ) and later served as program director.

Philip S. (Phil) Walker, 57, of Findlay, Ohio passed away at his home. He was born March 18, 1951, to Malcolm and Virginia Walker (Herriman). They preceded him in death. He served as a dispatcher at the Hancock County Sheriff's Office from 1987 to 2003, where he had many friends. He is survived by his brother, Gerald (Lou) Walker of Oriental, NC. Also surviving are his three children, Jenny Walker of Tiffin, OH; Amanda Walker of Findlay, OH; and Scott Walker of Fort Bliss, TX; and three step children, Chad; and Jason Windsor of Tiffin, OH; and Aimee Wiles of Findlay, OH.
He also leaves behind many grandchildren, Donovan Walker; Jaxon Harris; Robert; Patience and Abigail Hardy; Kaleb and Kaydence Walker. He will be greatly missed by his family and friends. A memorial service will be held at 4 p.m. Wednesday, April 16, 2008 at the Old Trinity Episcopal Church 125 E. Market St in Tiffin, OH.