Northside High School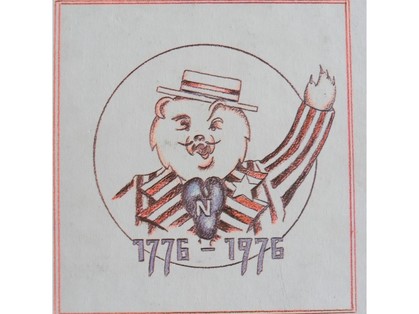 WELCOME TO THE
NORTHSIDE HIGH SCHOOL
CLASS OF 1976
WEB SITE!
WE HOPE THAT YOU ARE HAVING AN AWESOME SUMMER!
WE REGRET TO INFORM YOU THAT THE GET TOGETHER/RAZORBACK TAILGATE PARTY THAT WAS SCHEDULED ON SEPTEMBER 27-28, 2013, HAS BEEN CANCELLED. WE ONLY HAD 7 CLASSMATES REGISTERED FOR THIS EVENT, WE WILL TRY AGAIN IN 2014!
Please use this site to stay in touch with your NHS classmates!
ALMA MATER
All Hail To Our Northside High,
Carry On With Your Majesty.
All Hail To Our Northside High,
Good Will With Us Night And Day.
Through Years Of Loyalty In Our Hearts,
You Will Never Die. Oh, Alma Mater,
In Our Prayers, Northside Senior High.
CLASS YELL
Grizzlies With Power And Unity Mixed,
We're The SPIRIT Of "76"!