Throwback Thursday
THROWBACK THURSDAY
Many of you are familiar with Facebook's Throwback Thursday. I thought we would do the same on our website for those who are not on Facebook. Each week I will post a new picture from our years at FHS.
Enjoy the memories...
~~~~~~~~~~~~~~~~~~~~~~~~~~~~
1965 Chritmas Classroom Door Decorating
1965 Freshman Math
Lisa Koepsel Graveen and upper classman John Mende
~~~~~~~
1966 Future Scientists of America Club.
Carol Leiteritz Welch, Jill McChesney, David Grabski, and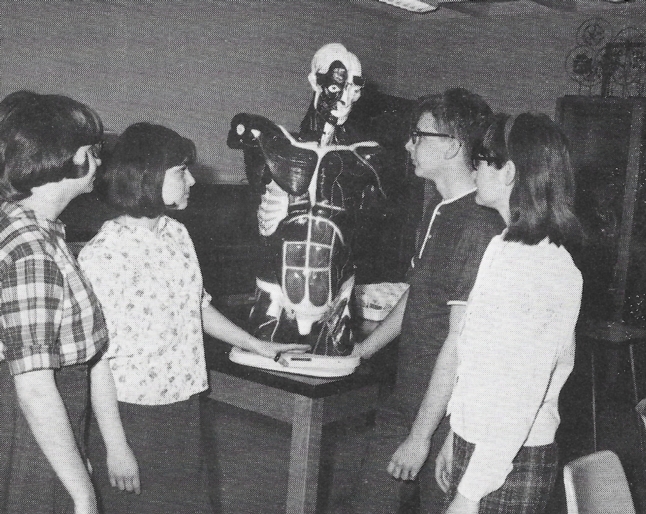 ~~~~~~~
Drivers Ed 1966.
Jackie Protasiewicz Gadowski, Cheryl Smith Beier, Kathy Condiff Heise, (I think), Mr. Jim Keepers, Kathy Williamson Gerlach, , Mary Rutkowski Gollner, Sue Bernthal Brisiel, and Sherry Fischer Corby.
Boy do we look enthused.