Holt High School
Class Of 1999
Welcome Holt High Class of 1999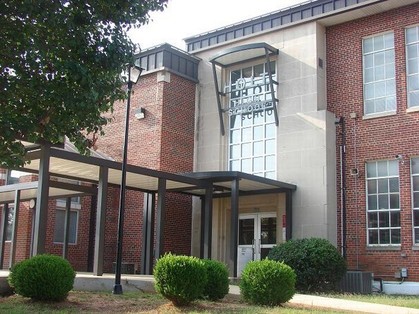 ANNOUNCEMENTS
1999 HOLT HIGH SCHOOL CLASS REUNION PARTICIPANTS
IT IS VERY IMPORTANT IF YOU DO NOT SEE YOUR NAME AMONG THIS LIST OF PARTICIPANTS, AND YOU HAVE 1) PAID YOUR DUES 2) HAVE CONFIMRED THAT YOU ARE COMING AND HAVE MADE PAYMENT ARRANGEMENTS. PLEASE CALL ME ASAP: (205) 292-8462-VONDA/ EMAIL-vondacolli070@yahoo.com/ WORK-(205) 348-2671. IF THIS LIST IS CORRECT THEN WE WILL SEE YOU ALL SATURDAY AUGUST 29, 2009! STAY TUNED CLOSELY TO THIS SITE THIS WEEK FOR MORE INFORMATION REGARDING DIRECTIONS AND OTHER IMPORTANT INFORMATION.
Jennifer Hiles (Barnett) (2)
Markee Coleman (2)
T.J. Bunn (2)
John McQuary (2)
Worthy Collins (1)
Miranda Whaley (2)
Jordan Morrison (1)
Jeremy Morrison (2)
Tamara Gibson (Lancaster) (2)
Ryan Chesnutt (1)
Richard & Alaina (Sammons) Denton (2)
Blair Kramer (1)
Steven Tunnell (2)
Christie Davis (2)
Kelly Kilgore (James) (1)
Trent Hallmark (2)
Corinthian Ruffin (1)
Brett Woodruff (2)
Ashlee St. John (1)
Ladonna Noland (1)
Teshondria Diggins (1)
Derek Kilgore (2)
Stephanie Duncan (Hutson) (2)
Sean Johnson (2)
Dusty Skelton (2)
Josh Shaw (2)
Brandi Sturdivant (Fowler) (2)
Jennifer Parker (Keene) (2)
Vonda Collins (2)
Chasity Madison (1)
Steven Crawford (2)
Jeremy Hitt (2)
Melvin Cotton (1)
Dan Stringer (1)
Mike Griffin (1)
Aaron Tenneson (2)
Mysti Grass (Gilliand) (2)
Chris Lewis (1)
[Amos Davis (1)]
[Laura Koester (Lee )(2)]
[Kesha Robertson (1)]
The last day to send in your payment is August 7th which is this Friday!!
Get your money sent in!
Also only 4 people have emailed to let me know which day they are attending and how many people will be with them each day.
Please let me know soon so we can place our order for food and drinks!
Thanks, Jennifer Parker
OUR REUNION IS PLANNED
Please check out the "Reunion Detail" and "Boone's Cabin" links to the left of this page
for more detailed information.

I have also added an interactive map of the location of Boone's Cabin. And although it's not exact it is very close.
Hello,
Just want to say we are getting a great response from those participating in the reunion, but I need everyone to do us a favor and look at the names of those who have not registered for this site and if you have any contact info (Email, phone, cell, etc.). Please contact them ASAP and inform them to register for the site. We would like everyone who can participate to do so. Just a small reminder, payments are do on August the 7th. Thanks to everyone who is already participating. Lets make this reunion a success.
Sincerely,
Reunion Commitee
UPCOMING BIRTHDAYS
None in the next 30 days.