Robert E Lee High School

Class Of 1968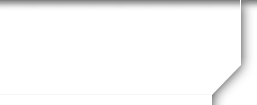 Rebecca Brett Foster
Profile Updated:
February 3, 2019
Yes! Attending Reunion
| | |
| --- | --- |
| Residing In: | Kingman, AZ USA |
| | |
| --- | --- |
| Spouse/Partner: | Not married. |
| | |
| --- | --- |
| Occupation: | Retired and run a small transcription business |
Children:
Melissa born 1967
Marianne born 1967

Four granddaughters and one great grandson.
Comments:
Most people know me as Becky. I actually graduated from Technical HS in 1970 and attended Lee until 1967. Lee would not allow married students who were married and parents so I had my babies and enrolled at Tech. After graduating from Tech, I worked at EH Thompson Co. in Jacksonville prior to moving to Kingman, Arizona due to extraordinary circumstances. I graduated from Prescott College (Prescott, AZ) with a BA in Bus. Admin/Journalism in 1984.

In Arizona I held a variety of positions including personnel director, admin assist, newspaper reporter and radio news director. I also was a private process server and operated a desktop publishing business in Phoenix. I served 8 years on the Mohave County Board of Supervisors prior to moving to Las Vegas where I worked as a court clerk for 20 years. I retired from Clark County, Nevada in 2017, moved to Flagstaff, AZ (didn't like it) and now am back in Kingman, AZ. (full circle) I bought a house here Jan. 2018 and it is good to be back in Kingman -- although my heart resides in Florida. I am exploring the possibility of moving home in a few years which will make the circle totally complete.

I arrived in Kingman initially in 1971 driving my 1969 bug pulling the tiniest U-Haul trailer you have ever seen; containing all my worldly belongings with two year old twins in the back seat; and my mother in front as wingman. The most recent move back to Kingman took two 26 foot trucks. So I need to pare down in order to move back home to my beloved Florida and I will be able to some day I hope.

I operate Anytime Transcripts and type trial and hearing transcripts for the 8th Judicial District Court in Las Vegas when I am not shooting photos, hiking and volunteering.

I enjoy being retired and am doing volunteer work for Mutt Matchers and Friends as the Kingman Police Department never called me back. I worked as a volunteer CASA in Las Vegas; and graduated from the LVMPD citizens police academy in Las Vegas.

I love photography, writing and my two min pins -- Maggie May (she stole my heart) and Minnie Min Pin.
Linda I sent you another message. You can access it after you log in by going to member functions on the left side and clicking on Message Center. Becky
Posted on: Feb 10, 2019 at 2:54 PM
Hi Linda, I am not good at maneuvering on this website either. LOL. I cannot find or do not know how to find the original message. But, basically I wanted to reconnect and tell you how it saddened me that Donald had passed. I realize it has been a few years. I only just found this site and was given permission to join it. My personal email is floridadreams50@gmail.com
Becky