Bet Midrash L'Torah - BMT
1980-1981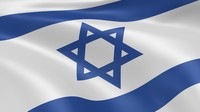 At last Boychicks-
it's been a while since our 33 year reunion on Lag Baomer (April 28), 2013, but as promised our official BMT 1980-81 website launch is here. In memory of David Kagan,zl and Rav Benny Eisner,ztl upload all of your love, photos, comments, thoughts, etc., and share amongst ourselves memories of our beautiful experience. Catch up with old friends and BMT buddies who have made and continue each day, to make a difference for Eretz Yisrael and Am Yisrael. We all committed to creating this site in memory of Mordechai David ben Yitzchak Hakohen ztl for the Kagan family; let us share with them through our memories, the loving hands David was in when with us that year. I have thought of David almost daily since his sudden and untimely passing; he was too beautiful a human being not to be thought of and remembered often. Let this website be a step towards that end and let it be an aliyah to both David's nishamah and the nishamah of Rav Benny ztl who loved us and taught us what was real and meaningful.
For anyone interested, the text notes of my reunion comments welcoming the fellas and remembering David zl, are available on the memory page of this site.
Howard Berger's comments remembering Rav Benny ztl will be available shortly.
For anyone interested in seeing what our very own Rabbi Moshe Goldsmith has been up to in Itamar and how many of us have actually helped save Jewish lives, please enjoy our ITAMAR video.
See you all at the next reunion. Should it be open to anyone who went to BMT and wants to be there? Any thoughts or comments? Let us know in our first official survey.
ENJOY FELLAS- AM YISRAEL CHAI!!!!!!
With all my love, Jeff Schwartz
Special thanks to: my beloved nephew Yerachmiel "Rocky" Schwartz who created our reunion video; my brilliant girlfriend Dr. Julie Levine for creating the website; and to our very own Howard Berger, my Pal and co-administrator, for being the brains behind this whole operation- you dah man Howie-baby!.
I must also note that the memorial for Rav Benny zl was borrowed. Credit will be given once the identity of its producer is ascertained.