J C Harmon High School

Class Of 1989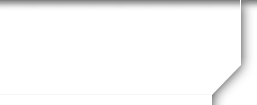 Not a member?
JOIN HERE
Find and click on your name.

Welcome to the J C Harmon High Class Of 1989 website. To register click on Classmate Profiles on the right, once you see the class list click on your name. If you do not see your name on the Classmate Profile page, please hit "Contact Us" so I can add your name.
25 Year Reunion July 12th
Hello 89'ers, this reunion will be a casual one. Plan to meet on Saturday July 12th at the Pizza Bar down at the P&L District 1320 Grand Blvd., KCMO. They have space for us from 8-11pm. Drink Specials will be $3 wells and domestics and $4 calls and premium cans. There will also be some pizza specials. Please let me know if you plan to attend so we can give the manager a head count! Just respond to this post with a Yes & number of people.
On Friday July 11th the 2nd annual Tr...oy Hodges Memorial Scholarship Golf Tournament will be played at Sunflower Hills GC . This is not tied into our reunion but since it is the same weekend thought I would pass along. Golf entry fee is $85.00 & there is also a dinner at 5:30 at the George Meyn Center next to the GC. Dinner tickets are $15. For more info on the Golf Tournament please visit: www.TroyHodgesMemorialScholarship.org
After golfing & dinner there is an after party at Amigos 2737 S. 47th St., KCKS, donations are welcome!
The photo will be on the Photographer's website for viewing and available to purchase on Friday June 26th. He has also added the individual photos to view and purchase if you would like to reorder more from the Saturday event. Click on the link below.
www.phillipsphoto.photoreflect.com
Art Lawrence Stadium Project
The JC Harmon Class of 2009 has started a project to put artificial turf on the Art Lawrence Stadium. This would allow the JC Harmon Boys & Girl's soccer teams to play their games at the stadium with restrooms, dressing rooms, lights for night games and a concession stand. The class wrote a grant to the NFL requesting $200,000 and the grant has been approved pending proof of funds to complete the project once it has started so the class has decided to have a fundraiser. They are selling personalized bricks that will be placed in the courtyard at the north or south end of the stadium. Brick are $35 each and can be individual names, Class of 1989, or other similar messages. Orders for these bricks can be sent the JC Harmon at any time to the attention of Mary Sternshein.