Kearney Sr High School
Class Of 1958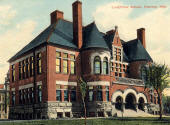 ANNOUNCEMENTS
•

Welcome to the Kearney High School 1958 Website!

•

•

•

I've sure gotten old!

I've had two bypass surgeries, a hip replacement,

New knees, fought prostate cancer and diabetes

I'm half blind, can't hear anything quieter than a jet engine,

Take 40 different medications that

Make me dizzy, winded, and subject to blackouts.

Have bouts with dementia. Have poor circulation;

Hardly feel my hands and feet anymore.

Can't remember if I'm 73 or 83.

Have lost all my friends. But, thank God,

I still have my Nebraska driver's license.

I don't want to brag or make anyone jealous or anything, but I can
still fit into the earrings I wore in high school




•

ITS COMING! The NEW Kearney High School !

•

The new KHS build site dirt is flying! The recent rains delayed work but huge earthmovers are now converting a cornfield into a build site in southwest Kearney. This view looking northeast shows UNK and the UP railroad in the far background.

One of hundreds of loads of "fill clay packing soil" being unloaded at the slte. This is 1/2 mile west of Yanney Park and the new Hospital. Boy is Kearney growing! It is an immense expensive project!

•

It's July 2014 in Nebraska

Class Breakfast

Nice big group this morning at the new Kearney HyVee.It was great so August breakfast will be at HyVee also.

Garrelts and Holoubeck with their mouths open as usual.

Olson on the phone, Miller telling jokes,O'Brien listening, Sheldon-Heiliger

visiting with Kauffelt, Wisch-Mason and Holoubeck yakking.

Signing a get well card to Jasper Melton. Yes, that is Betty's big bowl of oatmeal-Yum yum.

Getting the order in. Fuel savers today we earned 3 cents.

If we could only hear each other -- Getting old is such fun.

We all get up early to gather - 8:00 a.m.

Now there is a pair!

•

The talk of the town. The new HyVee (one of the biggest and best in the US).

Restaurant, wine tasting room, fresh meat and fish, just baked bread, If they don't have it you don't need to eat it ! Over 600 employees.

•

The class of 57 is having a reunion on their 57th anniversary. Do we dare think about a reunion of some sort on our 58th?

•

BOOKS -- BOOKS -- BOOKS

These three books are in the Images of America series: Kearney's World Theatre is 17.95 on Amazon. Kearney's Historic Homes is $17.44 on Amazon, and Images of America: Kearney is 18.26 on Amazon. Prices may vary is a used copy is listed etc. This information comes from our resident Librarian Sharon (Wisch) Mason. These books have some unique pictures and very well written. Enjoy!

•

Look familiar? Undated photo of a unique historic building that should have been preserved instead of demolished!

•

Just another view of Longfellow during our High school days.

•

This is the present view of our old high school location.

The background in this view is our old jr high school.

The red buildings to the right side of the picture are the old bus barn and the church.

•

Kearney High School 2011 The way it is now

•

Go to Google Earth for a better view.

•

Reunion pictures are in "current".

•

Do any of you have announcements, such as surgeries, brag events, trips,pictures etc or gossip (preferably true) that we could add to this site. Or just a "Hi I'm still alive" will do. .We have a lot of classmates and others looking each week and need some new news.

Thanks- Archie and Lynn

•

This website allows Classmates to submit Announcements (all Classmate-submitted Announcements are added in an inactive state and must be activated by an Administrator)

•

If you are looking for something to do go to "In Memory" and leave some kind words for some of our classmates who have none !

•

•

This site has had more than 37,866 hits as of 7/31/2014. Each day a person is only counted once a day no matter how many times you surf the site. It is known many KHS non members also hit the home page to see what we are doing. No one can see your profile unless you are a member of this site and want your profile shown.
55 Years Ago — 1958
The price of gasoline dropped 3 more cents in Kearney's on-again, off-again 4-month-old gas war. Dec. 18, regular grade gasoline was selling at 23.9 cents per gallon at most major outlet service stations. The price at some independent stations was 21.9 cents.
Although the new Kearney High School will not be ready for use until sometime in 1960, it already has had one temporary occupant. Construction workers recently discovered that a mink had taken up quarters in the utility tunnel, which will connect the five units of the school. The mink was soon captured, and one of the workers took the animal home.
This Week in History is compiled from Hub files by News Clerk Tammy Eaton.
PICTURES WORTH REPEATING !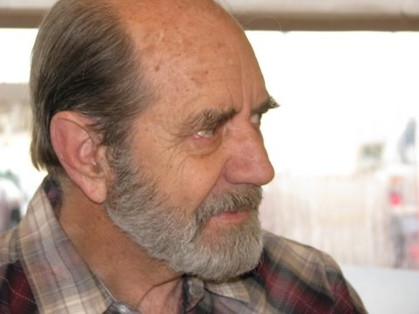 Dave Marshall the quiet one .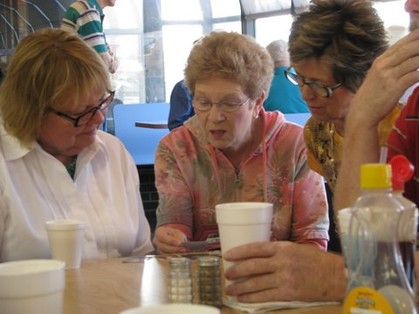 Grandkid looking .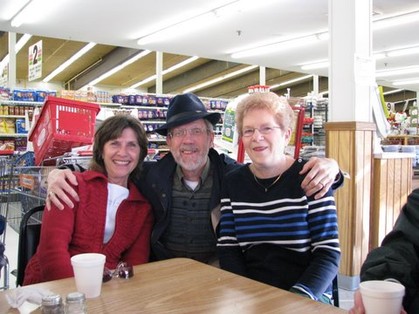 Steve OBrien likes them all !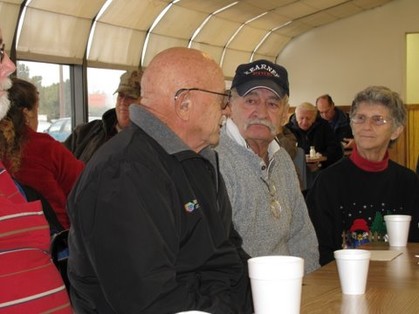 Karen Vogt says these guys are full of it!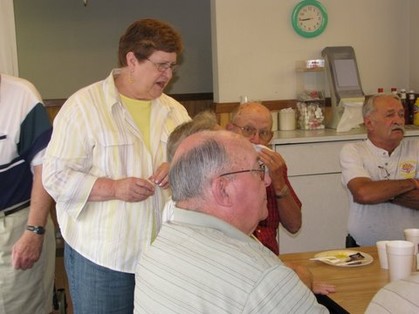 Sharon Mason says "what slobs "!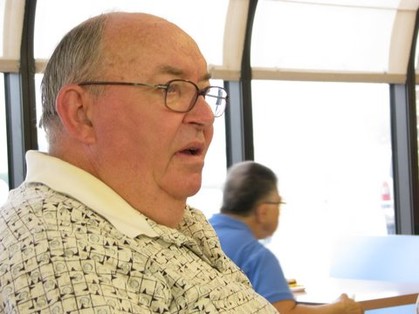 Roger Garrelts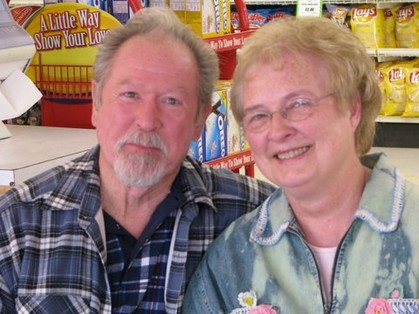 The odd couple ! Keith Danburg and Linda Hohnholt Bramer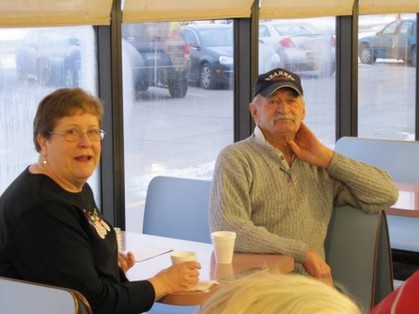 Now there is a pair ! Sharon Wisch Mason and Wayne Olson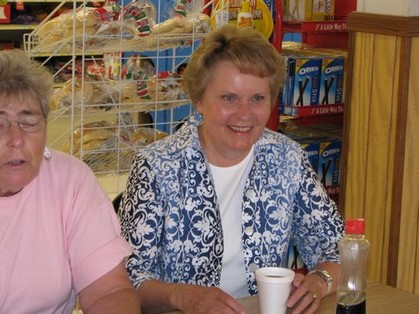 Name the gal in blue! Brenda Gibbons Oliver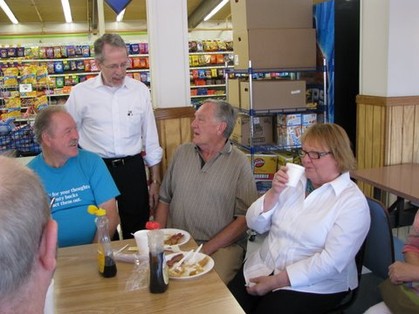 Four 58'ers catching up!
Yes he is a clown ! Steve Obrien
A cruise nite sight that is very rare anywhere! All in the same "stuck in 58 " family
Is that a silly grin or what ? Keith Danburg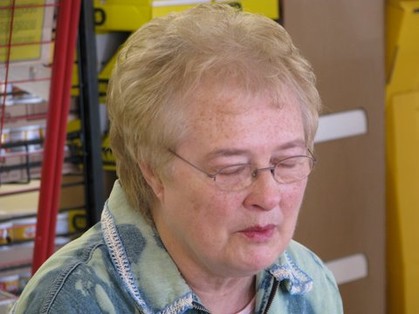 Oh I pray this breakfast will end soon! Linda Hohnholt Bramer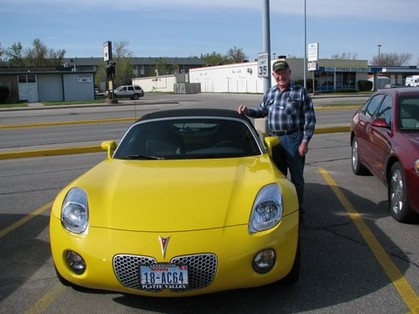 John Kauffelt ,The class playboy ! Fast cars ,motorcycles etc. Marge get a grip on this hooligan !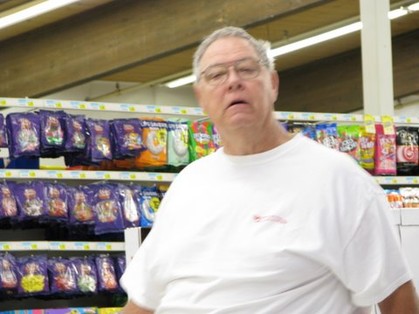 I'm above it all says Billings !
Sweet looking gal ! Deanna Marshall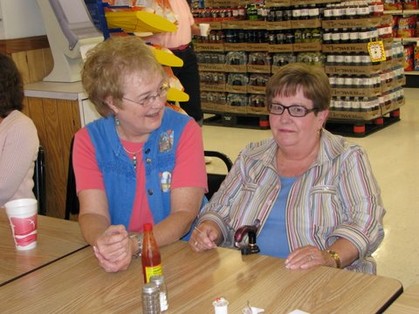 These two together are trouble!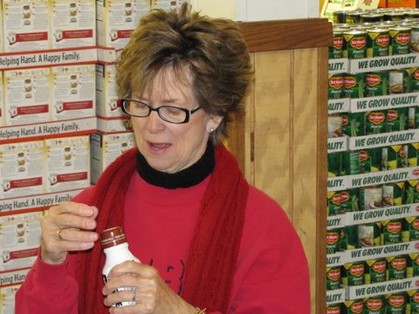 Betty Heiliger hitting the bottle ! (milk)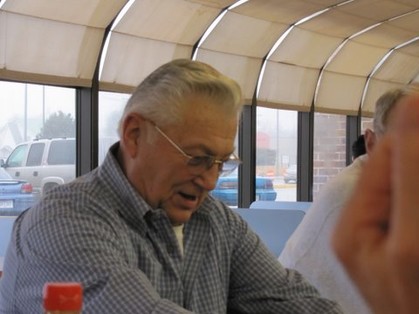 Smallcomb says thats the way the way it was!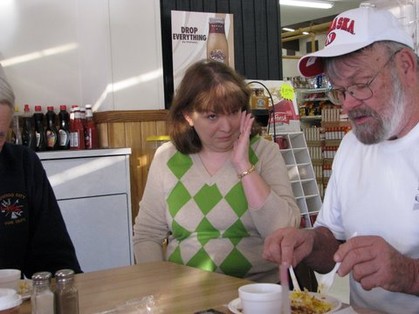 Kinda brings a disbelieving tear to your eye talking to Dick Williams !
Viagra and depends for Olsons birthday!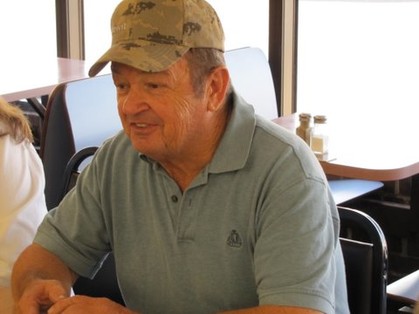 Yours truly .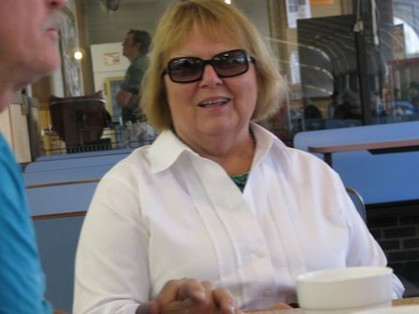 Pats been up to something! Pat Nelson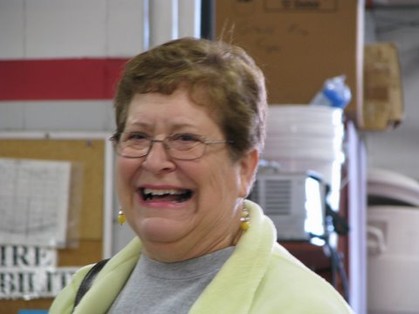 Sharon Mason ,what a glamorous smile !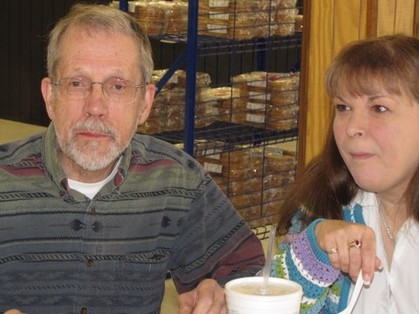 Golly Lori ,what did we come here for ?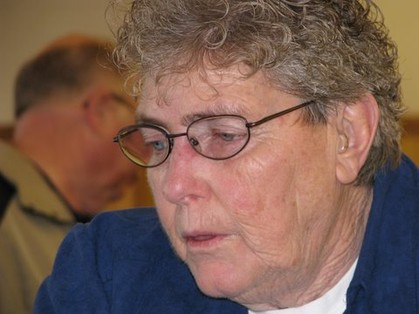 Gwen deep in thought!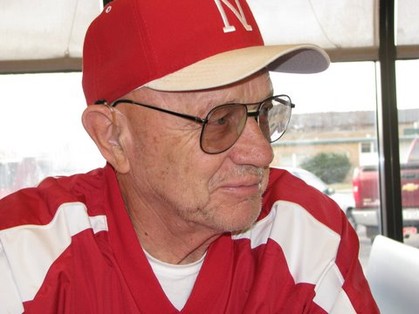 Hasty man!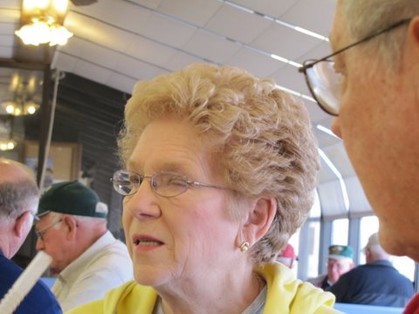 Joan winking at Archie!
Jim Erpelding and better half !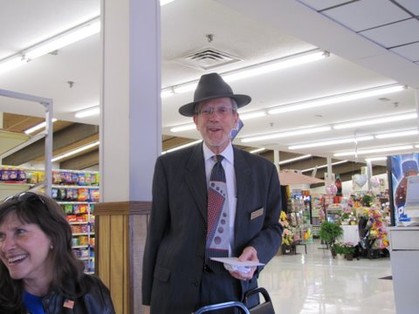 The dapper undertaker has arrived !
Sharon and her love potion no. 9 ! Works every time !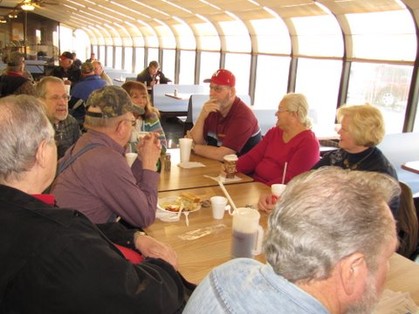 And the 58 class breakfasts keep rolling along ; gray hair ,wrinkles and all ! Live long and well 58ers !
Kearney High School 2011 The way it is now
Home of the "Bearcats"