Kearney Sr High School
Class Of 1958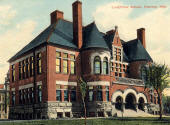 ANNOUNCEMENTS
•

Welcome to the Kearney High School 1958 Website!

•

A view soon to be replaced. We have had a request from a different KHS class member about a "picture " of the Bearcat mascot . Try as we might no one can come up with a picture . Do any of you have such an image? They want to use it on a class reunion page. Contact us if you can help.

Is this a close representation of a "Bearcat mascot" that you remember?

•

6th graders getting their first taste of tackle football at Kearney's youth football league..Get out and watch the weekend fun! It that football players mother or father a Holoubeck?

•

•

A small group of 8 gathered for breakfast September 6. No pictures.

•




Faces of 58 classmates taken randomly at previous breakfasts . Character or characters or just scary? Olson,O'Brien and Miller. Ought to take Holoubecks camera away from him!

Another mug shot you don't see often. John Kauffelt. Random female classmate faces are below. Classmates who live away send your "selfies pictures" to Lynn ,Sharon or Archie. We are a little tired of looking at ourselves! We want to see you! They will be posted.

•

Sharon, the real class boss .

Bettys," still got it"! Must be the oatmeal for breakfast!

Karen, a little bit ornery!

Judy , not a 58 gal but attended our breakfast faithfully.

•

KHS on Newsweek's Best US High Schools

Kearney High School made the Newsweek-Daily Beast's 2014 Top High Schools in the United States.

?"We have made a concerted effort to improve our graduation rate and increase Advanced Placement (AP) offerings for our students." Said Dr. Jay Dostal, KHS Principal. "In five years, we have gone from 4 AP course offerings to 13 and we are still moving forward. The Kearney High School staff has done an awesome job of preparing our students for college, career, and life readiness, so this is a tremendous honor that validates this hard work.?"

Six indicators are used to compare public high schools: graduation and college acceptance rates, college-level courses and exams, percentage of students with free or reduced lunch and the SAT/ACT exam scores. Kearney High has a graduation rate of 87.6%, college bound students 64.8%, free or reduced lunches 38.5%, SAT of 1672 and an ACT of 22.1. Over 19% of KHS students are enrolled in Advanced Placement courses and 69.6% pass the AP exams.

According to the National Center for Educational Statistics there are approximately 30,000 high schools in the United States.
You can find out more information at:


http://www.thedailybeast.com/features/2014/america-s-top-high-schools.h

•

At our age ( just like Forrest Gump) if you feel like it do it! Pertains to anything!

•

WHAT A SPECIAL CLASS YOU BELONG TOO !

•

Go to Google Earth for a better view.

•

The Cats are coming construction site sign. .

Packing that clay base! A firm foundation for KHS. Thats 11th street and southwest Kearney in the background. Might have been easier to build in the clay hills rather than hauling the hills to the valley.

MUD from recent rains ! The new hospital and Yanney tower is seen in the background.

•

The class of 57 is having a reunion on their 57th anniversary. Do we dare think about a reunion of some sort on our 58th?

•

This is the present view of our old high school location.

The background in this view is our old jr high school.

The red buildings to the right side of the picture are the old bus barn and the church.

•

Look familiar? Undated photo of a unique historic building that should have been preserved instead of demolished!

•

Kearney High School 2011 The way it is now

•

Just another view of Longfellow during our High school days.

•

•

Do any of you have announcements, such as surgeries, brag events, trips,pictures etc or gossip (preferably true) that we could add to this site. Or just a "Hi I'm still alive" will do. .We have a lot of classmates and others looking each week and need some new news.

Thanks- Archie and Lynn

•

This website allows Classmates to submit Announcements (all Classmate-submitted Announcements are added in an inactive state and must be activated by an Administrator)

•

Reunion pictures are in "current".

•

•

If you are looking for something to do go to "In Memory" and leave some kind words for some of our classmates who have none !

•

This site has had more than 40,751 hits as of 10/01/2014. Each day a person is only counted once a day no matter how many times you surf the site. It is known many KHS non members also hit the home page to see what we are doing. No one can see your profile unless you are a member of this site and want your profile shown.
55 Years Ago — 1958
The price of gasoline dropped 3 more cents in Kearney's on-again, off-again 4-month-old gas war. Dec. 18, regular grade gasoline was selling at 23.9 cents per gallon at most major outlet service stations. The price at some independent stations was 21.9 cents.
Although the new Kearney High School will not be ready for use until sometime in 1960, it already has had one temporary occupant. Construction workers recently discovered that a mink had taken up quarters in the utility tunnel, which will connect the five units of the school. The mink was soon captured, and one of the workers took the animal home.
This Week in History is compiled from Hub files by News Clerk Tammy Eaton.
PICTURES WORTH REPEATING !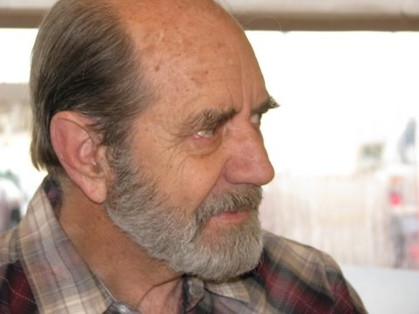 Dave Marshall the quiet one .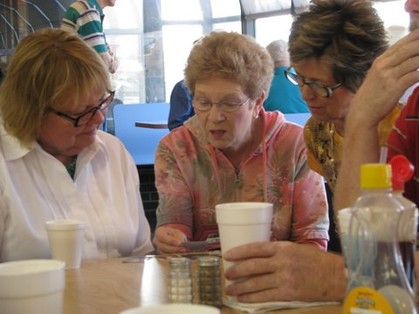 Grandkid looking .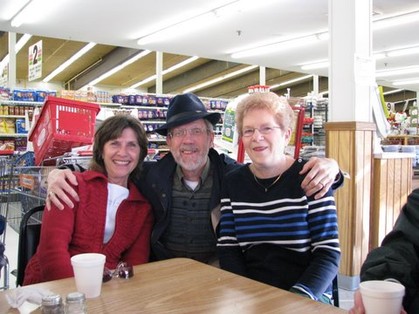 Steve OBrien likes them all !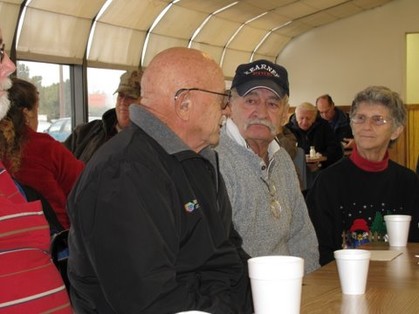 Karen Vogt says these guys are full of it!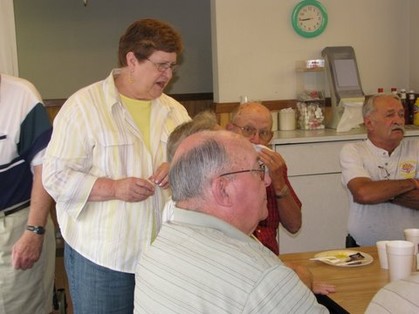 Sharon Mason says "what slobs "!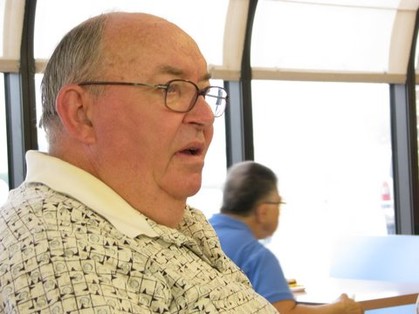 Roger Garrelts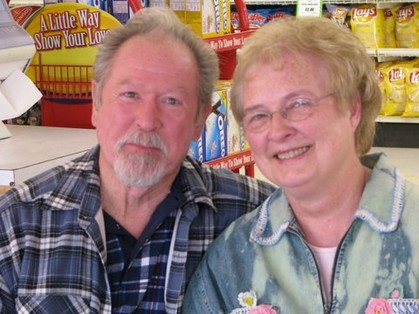 The odd couple ! Keith Danburg and Linda Hohnholt Bramer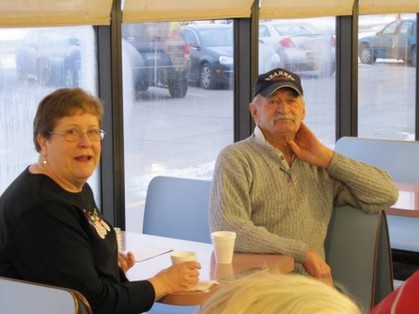 Now there is a pair ! Sharon Wisch Mason and Wayne Olson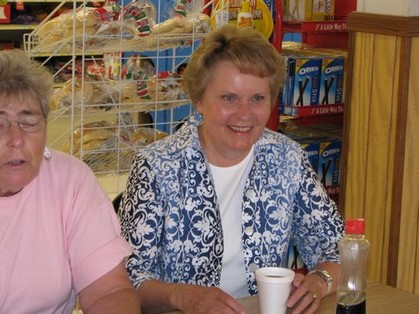 Name the gal in blue! Brenda Gibbons Oliver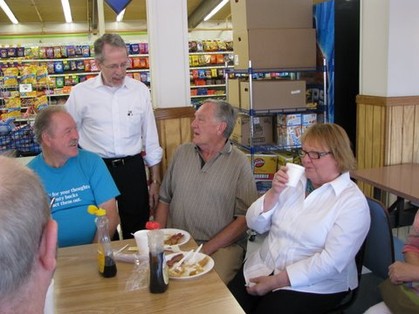 Four 58'ers catching up!
Yes he is a clown ! Steve Obrien
A cruise nite sight that is very rare anywhere! All in the same "stuck in 58 " family
Is that a silly grin or what ? Keith Danburg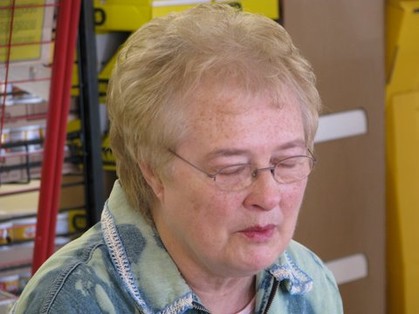 Oh I pray this breakfast will end soon! Linda Hohnholt Bramer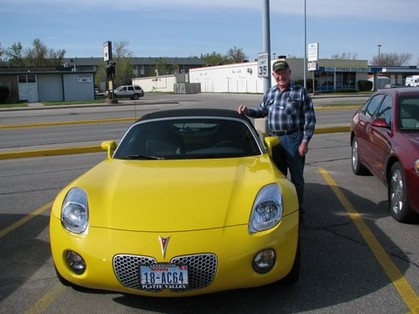 John Kauffelt ,The class playboy ! Fast cars ,motorcycles etc. Marge get a grip on this hooligan !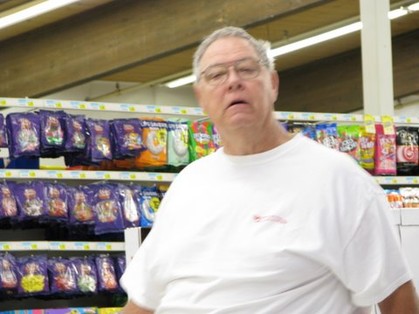 I'm above it all says Billings !
Sweet looking gal ! Deanna Marshall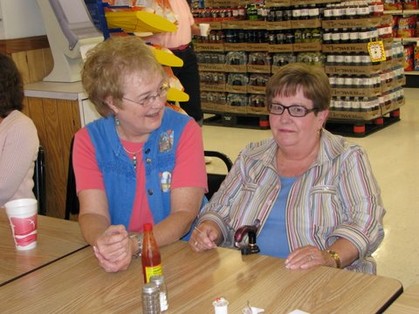 These two together are trouble!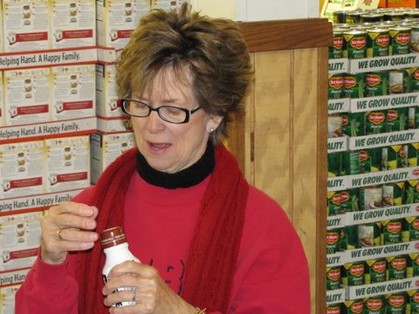 Betty Heiliger hitting the bottle ! (milk)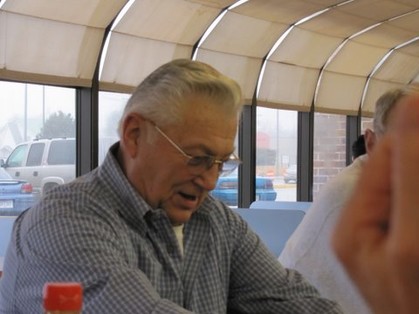 Smallcomb says thats the way the way it was!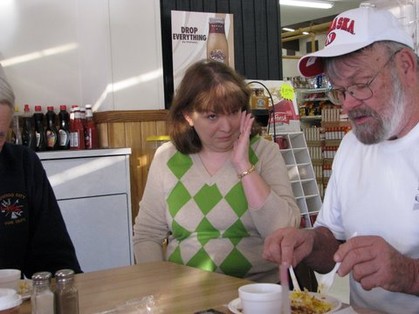 Kinda brings a disbelieving tear to your eye talking to Dick Williams !
Viagra and depends for Olsons birthday!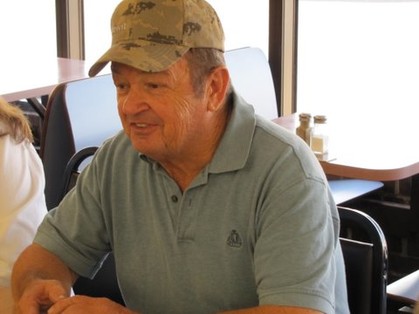 Yours truly .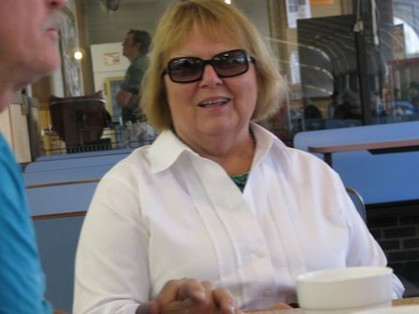 Pats been up to something! Pat Nelson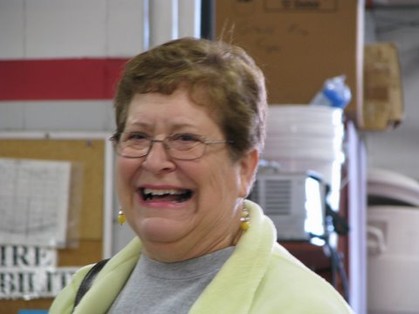 Sharon Mason ,what a glamorous smile !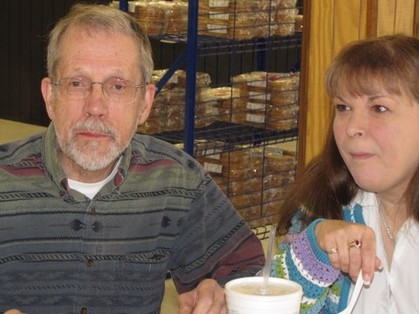 Golly Lori ,what did we come here for ?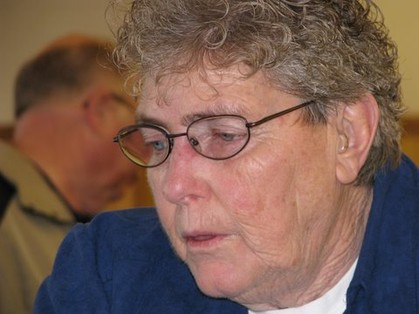 Gwen deep in thought!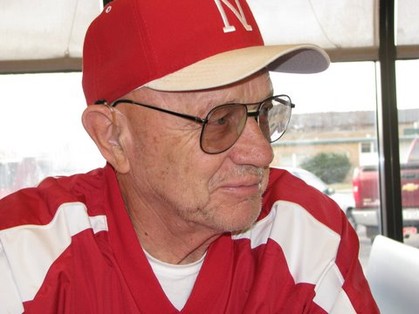 Hasty man!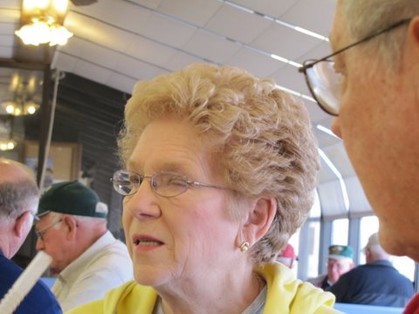 Joan winking at Archie!
Jim Erpelding and better half !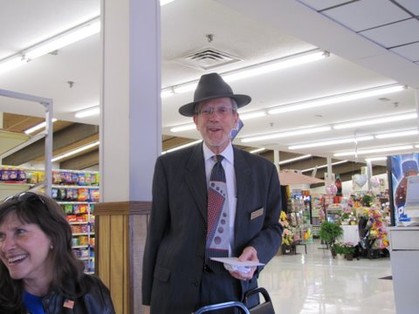 The dapper undertaker has arrived !
Sharon and her love potion no. 9 ! Works every time !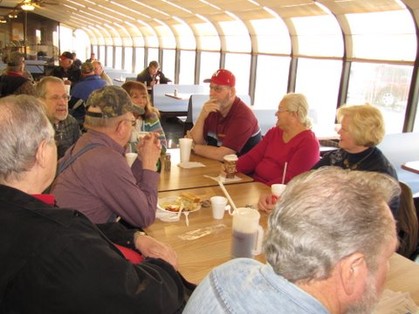 And the 58 class breakfasts keep rolling along ; gray hair ,wrinkles and all ! Live long and well 58ers !
Kearney High School 2011 The way it is now
Home of the "Bearcats"