Leavenworth

High School




Class Of 1974
40 Year Reunion of the Class of 74
July 25th - Social Gathering - TenPenny Restaurant
July 26th - Tour of the newly remodeled high school and stadium with Coach Jim Mathis.
July 26th - Social Hour/Dinner/Dance/Photo Booth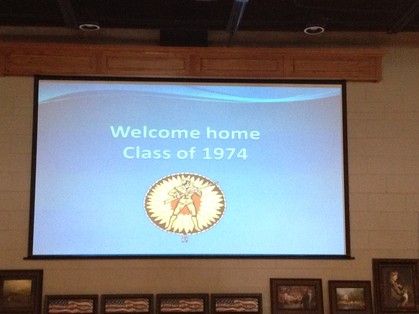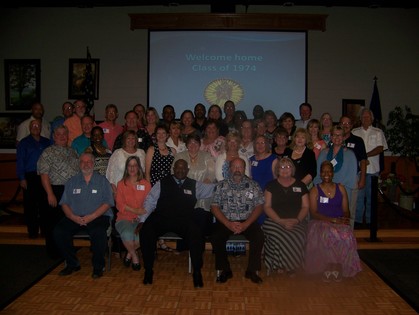 Happy 40th anniversary of our graduation week (May 26-30, 1974)! Here's the spread from the following year's Junebug.
The official 35-year reunion portrait (thanks Jason Vance and Dennis Marsh!!!)

See the "User Forum" for identification of class members in the photo... and be sure to check the User Forums and individual profile pages to see more photos!
**
Finally we have an actual picture from our 26 year reunion! Thank You Rick Crockett!!

HERE IT IS: A PICTURE FROM THE 26 YEAR REUNION - I CAN'T FIND THE PHOTOGRAPH THAT WAS TAKEN BUT CAME ACROSS THE COPY FROM THE NEWSPAPER AS I HAVE BEEN LOOKING FOR PICTURES FROM OUR HIGH SCHOOL YEARS!
ANNOUNCEMENTS
Class of 74 40 Year Reunion Planning Committee
Kathy Turner Rizzo Meg Masterson Pippin
Darcia Todd Murrish Jack Copeland Rick Crockett