Lewisville High School
www.lhs1977grads.com
10th Class Reunion
We had our 10yr Class Reunion on June 20-21st, 1987. The details are as follows:
Saturday, June 20th - Day event at 11am - 2pm A Family Picnic - Bring your own basket and meet at Central Park off Edmonds.
Saturday, June 20th - Night event at 7pm - 1pm Buffett and Dance at The Concourse at Grapevine Golf Course in Grapevine, TX. The price was $15.00 per person. Cash Bar. Rooms were available at The Airport Hilton for $49 per room.
If anyone would like to share your pictures from that event, please email them to me at lisa.thomas@bronzstar.com and I will upload them and post here.
The pictures below are courtesy of Cathy (Cotter) Williams. She is the only one who volunteered her pics. I didn't even bring a camera so that goes to show you I wasn't as prepared as she was. I do remember seeing Tim Kindy and catching up with him. What I remembered the most is on Saturday at the evening event, they sent out the survey and read the results. The only survey item I remember is that Yvonne (Graham) Bassinger had three kids, a girl and 1 set of twin boys. She had the most kids of our class thus far.
Enjoy the pics!
Julie Flanagan and family
Sue Shost, Cathy (Sorensen) Phillips and daughter Lindsey, and Jo (Bond) Ostler.
Ronnie Wilson, Donna (Bradshaw) Wilson, and Caren Wenzel
Gidget (Gammon) Johnson, daughter and husband, Craig Johnson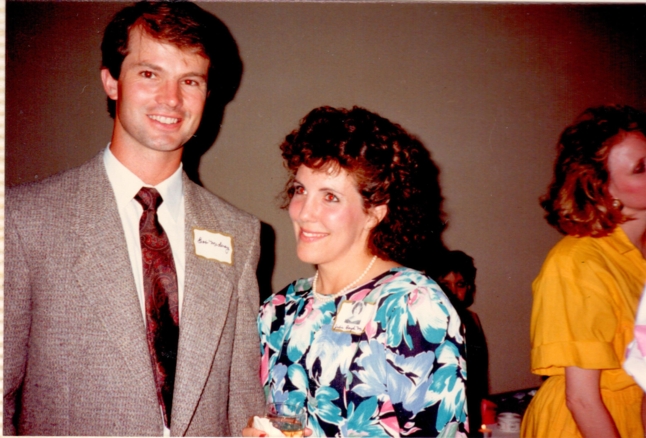 Julie (Boyd) McLeroy and husband Bob McLeroy