In Memory
John Gross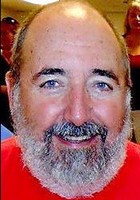 John Paul Gross, age 63, of Osawatomie, Kan., died Thursday, December 3, 2015 at his home. John was born September 20, 1952, in Lincoln, the oldest child and only son of five children born to Edward Carol and Jean (Rosenzweig) Gross. He grew up in Omaha and Lincoln and graduated from Lincoln S.E. High School with the class of 1970. He then attended Milford Tech in Milford and graduated with an associate's degree in civil engineering.
On December 5, 1981, John married DeeAnn Jacobsen in Lincoln. They moved to Oklahoma for four years before moving to Kansas in 1989. They became the parents of three children: Amy, Gregory and Laura. They lived in Overland Park, Kan., for nine years before moving his family to Osawatomie in 1998, where they have resided for the last 17 years.
He was a devoted husband, a wonderful father, and loving grandfather. His grandchildren knew him as Beepa and were his pride and joy. John was a fun, kind, and loving person with an infectious laugh, who made a positive difference in many people's lives. Whether it was through church, work, family or just being a friend, he will be missed greatly by all who knew him.
John was preceded in death by his father in 1997. Survivors include his wife of 34 years, DeeAnn, three children; Amy Marick of Overland Park, Gregory (Anna) Gross of Osawatomie, and Laura (Deric) Moore of Paola, Kan., and five grandchildren. Mother, Jean Gross and four sisters: Carol (John) Chen, Sue Gross, Julie (Andy) Speedlin and Amy Carpenter, and along with many other family and numerous friends.
Services were Tuesday, December 8th, at the Journey Church, Paola, Kan. Burial followed at Osawatomie Cemetery. Memorials may be made to Miami County Cancer Foundation and may be sent in care of Eddy-Birchard Funeral Home, P.O. Box 430, Osawatomie, KS 66064. Leave condolences at www.eddybirchard.com