Lincoln Southeast High School

Class Of 1972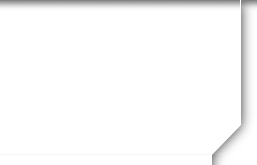 In Memory
Mike Ash
The obituary published in The Arizona Republic follows the initial announcement from Scott Bloom. The obituary is printed in the Lincoln Journal Star; link provided below.
(Update posted July 11, 2014.
)
From Scott Bloom social media post:
We all lost a wonderful friend today. Michael Scott Ash passed away mid-day, Saturday - June 28th. His death was due to complications brought on by Alzheimer's disease. Mike's trusted friend Matt Feeney helped him until the end. He is shown here in a recent picture with his childhood buddy Janet Nearhood Epstein. Also from the archives (1969), a picture with myself and Billy Marshall on the horizontal bar at Irving Junior High. Mike will be greatly missed, but remembered for his wonderful smile and infectious laugh. He loved to be called "DT" which stood for double twist, a tumbling trick he routinely landed with perfection. God Bless you Mike.
---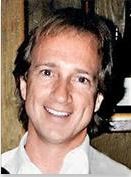 Michael Scott Ash, 60, of Scottsdale, Arizona died June 28, 2014 with his family by his side.
Michael was born to the late Patrick and Bess (Carpenter) Ash, January 16, 1954 in Lincoln, Nebraska. Michael graduated from Lincoln Southeast High school in 1972. He attended Arizona State University where he received a BS and MS in Business Administration. Michael received his Juris Doctorate from ASU in 1982. Michael served as Corporate Counsel to Pinnacle West Capital Corporation in Phoenix, AZ. He served his community as Director and Secretary of Phoenix Children's Hospital Foundation, Director and Treasurer of Scottsdale Cultural Council, and was a capital campaign donor to the Scottsdale Museum of Contemporary Art. Michael enjoyed staying active, art and architecture (personally designing much of the home he built at the community of Ancala), riding his Harley, hiking Lost Dog Wash Trail, and traveling the world. Michael will be remembered for his quick wit, intelligence, thoughtful nature, and generous heart. Michael is survived by sister Linda and brother Patrick of Lincoln, Nebraska; brother Timothy (Sharon) and nieces Lindsay, Erin (Doug) Nielsen, and Jamie, all of Phoenix, Arizona; aunt Georgia Shank of West Des Moines, Iowa; and former wife and friend Renita (Hempel) Penn. Michael was preceded in death by his parents, Patrick and Bess. A celebration of Michael's life will take place in Arizona later this year.
The family requests that donations be made to one of the following charities Michael was involved with:
Arizona Humane Society – Mail Checks to: Arizona Humane Society, 1521 West Dobbins Rd. Phoenix, AZ. 85041, OR go online at: http://www.azhumane.org/ Or Call Melissa Overton at: 602-997-7585 Ext. 1057.
Phoenix Children's Hospital Foundation, Mail Checks to: Phoenix Children's Hospital Foundation, 2929 E. Camelback Rd. Suite 122, Phoenix, AZ. 85016, OR online at: http://www.phoenixchildrens.org/ OR call: 602-933-GIVE (4483)