Lincoln Southeast High School

Class Of 1972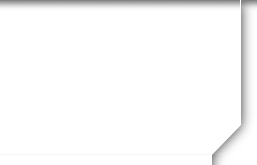 In Memory
Mike Gordon
Mike Gordon passed away on Wednesday, February 14, 2018. Several classmates have contacted me about his passing which reflects his impact on our lives. Our condolences to Mike's family. The Journal Star Obituary follows along with its web site link.
May 25, 1954 - February 14, 2018
Michael H. Gordon, 63, of Lincoln, passed away on February 14, 2018, surrounded by his loving family. Born May 25, 1954, to Arthur and Alice Maurine (Crawford) Gordon in Lincoln. A sales manager for K&Z Distributing and Coca Cola for many years. Michael loved hunting with his sons and friends, he was a lifelong coach, a huge baseball enthusiast, and most of all he dearly loved his grandchildren!
Mike is survived by his loving wife, Mary (Merz) Gordon; children, Eric (Leigh) Gordon, Alex (Jamie) Gordon, Brett (K'Lanie) Gordon, and Derek Gordon; grandchildren, Brooks, Evie, Max, Sam, Joey, and Ryan; step-mother, Betty Gordon; siblings, Randy (Barbara) Gordon, Carol Gordon (Steve Hardt); step-brother, Randy Grotelueschen; niece and nephew, and many other family, friends, and loved ones.
(More photos are at end of the page.)
A celebration of life service will be held at 3 p.m. Sunday, February 18, at Christ Lutheran Church, 4325 Sumner St., Lincoln. A memorial gathering with family greeting friends will be held from 5-7 p.m. Saturday, February 17, at Roper and Sons South Lincoln Chapel, 3950 Hohensee Dr., Lincoln. Memorial contributions may be made to the Alzheimer's Research Center (www.alz.org/research/); to the local Alzheimer's Association, 1500 S. 70th St. Ste. 201, Lincoln, NE 68506 or the Cleveland Clinic, Center for Functional Medicine, 9500 Euclid Avenue, Cleveland, Ohio 44195. Condolences online at Roperandsons.com.

http://journalstar.com/lifestyles/announcements/obituaries/michael-h-gordon/article_7376d0d7-66f6-5aa5-925f-ae56f059d3f2.html