Lincoln Southeast High School

Class Of 1972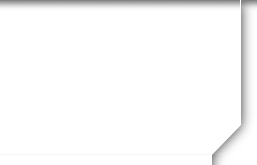 In Memory
Peggy Isaacs
Pamela Sue "Peggy" Isaacs
Peggy Isaacs
Senior Picture
Passed away:
August 28, 2013
Biographical Sketch:
7/25/55 – 8/28/13, retired school teacher at Lefler Middle School; loving mother, sister, daughter, and grandmother. Memorials to the family.
Visitation:
Cremation. No visitation.
Service:
Peggy asked that there not be a funeral but rather a celebration of her life which will be held at a later date.
(It was held

on October 12, 2013 at 3:00 p.m. at the Knights of Columbus Hall, 6044 South Street in Lincoln.)
Memorials:
Memorials to the family.
Family Information :
Survived by children Gregory Pence, Matthew Pence, Jonathan Pence, and Shannon Cary; significant other Tim Weber and his children; parents Darrel and Bev Isaacs Sr. and Jacquelyn Amen-Williams; 4 sisters, 1 brother; 9 grandchildren and many nieces & nephews.
Aspen Cremation & Burial Service's website
Addtional Info:
Funeral Home assisting Aspen Cremation & Burial Service, 4822 Cleveland Avenue, Lincoln, NE 68504

To view this on-line obituary or email condolences, please visit Aspen Cremation & Burial Service's website www.aspenaftercare.com
Source: Sherrie Moeller Caspers submitted the sorrowful news to this LSE72 website administrator in timely fashion. I offer my apologies for the incredible delay in its posting to all of Peggy's family, friends and classmates.
The information for Peggy's obituary is taken from the Aspen Funeral Care website.