Lincoln Southeast High School

Class Of 1972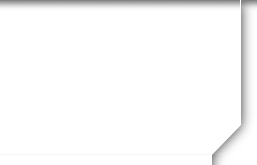 In Memory
Dave Stoddard
David G. Stoddard, 62, of Lincoln, died Wednesday, January 4, 2017.
Born on February 19, 1954, in Ft. Collins, Colo., to Glen and Pauline (Richardson) Stoddard.
U.S. Army veteran.
Survived by mother, Pauline; sister, Sheri Buskirk; nephew, Travis; and very good friend, Jerry Yordy.
Preceded in death by father, Glen; infant brothers, Mark and Bryan.
Services: 3 p.m., Tuesday, January 10, at Lincoln Memorial Funeral Home, 6800 S. 14th St. Memorials to D.A.V. Interment: Lincoln Memorial Park.
Contributed by Larry Irons
Deceased Classmate: Dave Stoddard
Date Of Birth: February 19, 1954
Date Deceased: January 4, 2017
Age at Death: 62
Classmate City: Lincoln
Classmate State: Nebraska
Cause of Death:
Survived By: mother, Pauline; sister, Sheri Buskirk; nephew, Travis; and very good friend, Jerry Yordy