In Memory
Cynthia Williams (Koziol)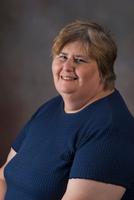 A second memorial was published by Virginia Tech where she spent her career:
Cynthia "Cindy" Koziol, who worked for Virginia Tech for 35 years, the majority of them as an undergraduate student advisor in the Department of Psychology, died Jan. 28, 2020. She was 68.
Koziol joined the Department of Psychology — then part of the Virginia Tech College of Art and Sciences — in 1984, first working as secretary for the clinical psychology program and the Child Study Center until 2001, when she moved to the role of undergraduate advisor. She remained in the latter position until her retirement in 2019. During her tenure, she also served as co-advisor for the Psi Chi and Psychology Club.
In 2007, she was one of five Virginia Tech employees to win the Virginia Tech President's Award for Excellence. In a 2017 profile post to the Humans of Virginia Tech Facebook page, Koziol spoke of her favorite career moments as staying in touch with students who would drop out of college for various hardships — alcoholism, an arrest — only to later return and earn their degree. "Success stories like these stick with me, and I stick with those people. These stories make me proud of my job," she said in the post.
See the full In Memorium at https://vtnews.vt.edu/articles/2020/02/science-cindy_koziol_psychology_in_memoriam.html?fbclid=IwAR3EX3Y4VARS7UBSDqjAvDC4EzSOV_NIQhMgZMoTx8nHqJQwZ9WwtZQJXG8
https://www.hornefuneralservice.com/obituaries/Cynthia-Cindy-Koziol/#!/Obituary