Charles F. Brush Senior High School Arcs

Class Of 1970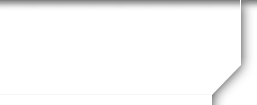 Chas F Brush Himself
Jodie Knuchel: In Search of Charles F. Brush
(link to this content provided by Lyn Bauman Eisenthal -from the Facebook page by Jodie Knuchel)
Working in downtown Cleveland gave me an opportunity to do some exploring on my lunch hour. During these times, I ran into reminders of Charles F. Brush's enduring contribution to our city. Deciding to dig a little deeper, I found him a fascinating person that I thought you might enjoy getting to know a little better too -- well, if you graduated from Brush high too, that is!

Charles F. Brush High School in Lyndhurst, Ohio is named after Brush, whose sports teams and other groups are named the "Arcs," after Brush's lamp. On April 24, 1877 Charles F. Brush was issued U.S. Patent No. 189,997 for his arc lighting system. There were other arc lamps before Brush's that utilized electromagnets as part of a regulation system but it was the combination of the electromagnet with the ring clutch that made Brush's design superior in regulating the arc. Brush's lamps featured other design improvements including copper plated electrodes, regulators for operation of multiple lamps connected in series to one dynamo, and double carbon arc lamps for extended operation

Brush produced additional patents refining the design of his arc lights in the coming years and sold systems to several cities for public lighting. His lights were easier to maintain, had automatic functions and burned twice as long as Yablochkov candles. His generators were reliable and automatically increased voltage with greater load while keeping current constant. By 1881, New York, Boston, Philadelphia, Baltimore, Montreal, Buffalo, San Francisco, Cleveland and other cities had Brush arc light systems.

Public Square was the height of modernity, when in 1879 it became THE FIRST STREET IN THE WORLD to be lit with electric street lights, arc lamps designed by Cleveland native Charles F. Brush (I thought that was cool).
I love how this cast iron fixture is crafted into something that looks like a vine growing out of the old Society for Savings building on Public Square.
Mounted on the corner of Jonh Qs on public square, this arc light was pointed out to us on a Lolly the Trolly tour a few years ago. My husband and I both graduated from Brush, so we took special note of it.
In 1880, Brush established the Brush Electric Company, and though successful, faced stiff competition from Thomson-Houston Electric Company, whose arc lights could be independently turned off, and by Edison, whose incandescent lights had a softer warm glow, didn't flicker and were less costly to maintain than arc lights. In 1882 the Brush Electric Company supplied generating equipment for a hydroelectric power plant at St. Anthony Falls in Minneapolis, which was the first to generate electricity from water power in the United States. Thomson-Houston bought out Brush in 1889 and eventually merged to become part of General Electric in 1891. After selling his interests in Brush Electric, Brush never returned to the electric industry.

However, Brush became a wealthy man. One of his investments was in the building of the Cleveland Arcade. Some of the other investors were John D. Rockefeller, Steven V. Harkness, Louis Severance, and Marcus Hanna. It was built for $875,000 and was modeled after the Galleria Vittorio Emanuele II in Milan, Italy. Once known as Cleveland's Crystal Palace and was the first building in Cleveland to be placed on the National Register of Historic Places.
These massive (really HUGE!) arches make it seem like you are going into a tunnel or something. I liked the detail in the stonework, and the marble and gold colored trim further into the entryway.
Arcade at night
This is a medallion of Charles F. Brush outside of the Old Arcade.
Charles bought land at E. 37th and Euclid and had a mansion built. The mansion was the first home in Cleveland to have electricity. A large windmill behind the house, completed in 1888, was used to generate electricity.
The Brush Mansion.
The three story graystone mansion contained 17 rooms and the interior was finished with oak from England and rosewood from Japan. The full basement housed Brush's private laboratory, a place where he worked continually until his death. I wish I could show you a present-day photo of it, but Brush never wanted his home to be turned into a boarding house after he died. It was torn down about a year after he died.
Inside the Brush Mansion, the center of his family and scientific life. Although he was often busy in his lab and with business, Brush was a devoted family man. He always found time to spend with his loved ones. When his daughters were young he enjoyed bicycling along the street with them. Later he would teach his son about chemistry and electricity in the basement laboratory. Family gatherings on Sunday evenings became a tradition and these were times when relatives would visit and have dinner with the family. In addition to conversation, playing bridge was a favorite activity and Brush would enjoy telling his latest jokes.
This pipe organ was inside of Brush's home. The interesting thing about it was that it was made to play like a player piano. He didn't play the organ, he operated it!
Brush was a devout Christian and walked to the Episcopal Trinity Cathedral every Sunday for morning services. He was very generous with financial support to the church and served as a Junior Warden.
Brush was active until the end of his life. His daily routine included walking to his office at the Arcade, 30 blocks from his home. He would spend about half of his working day at the office and half in his basement laboratory. He was known to favor late evening and early morning hours for the exacting work done in the laboratory. At other times the heavy street car traffic on Euclid Avenue would shake the ground and distrurb some of his more sensitive experiments. It was not uncommon for him to return from a concert at 11:00 PM and then work into the early hours of the morning. During these hours he could expect fewer interruptions when he needed to concentrate on sensitive experiments.
Work was an essential part of Brush's life. He derived great pleasure from working in his basement laboratory and believed that retiring to a life of leisure was a sure formula for loss of vitality. Brush's final illness was the only thing that prevented him from working in his laboratory.
During the winter of 1929 Brush contracted bronchitis. For a while it appeared that he would recover but later in the spring his condition worsened. He died from pneumonia on June 15, 1929
Charles Francis Brush,
Born March 17, 1849
Euclid, Ohio
Died June 15, 1929 (aged 80)
HIS LEGACY
Charles F. Brush High School in Lyndhurst, Ohio is named after Brush, whose sports teams and other groups are named the "Arcs," after Brush's lamp.
Metro Parks, Serving Summit County's Furnace Run Metro Park in Richfield, Ohio, received a donation of land from the Family of Charles F. Brush. The donated tract is known as Brushwood.

USS Brush (DD-745) 1943-1969 (then Taiwan's Hsiang Yang) until scrapped in 1993) was named after Brush, sponsored by his great-granddaughter


Charles F. Brush was a man well ahead of his times. Wealthy, he still was interested in alternate energy...
In 1888 Charles F. Brush powered his mansion with the world's first automatically operated wind turbine generator which charged the home's 12 batteries. It was the first home in Cleveland to have electricity. The WORLD'S FIRST AUTOMATICALLY OPERATED WIND TURBINE was built in 1888 by Charles F. Brush. It was 60 feet tall with a diameter of 56 feet, weighed 80,000 pounds and had a 12kW dynamo.
HIS HONORS
Rumford Prize of the American Academy of Arts and Sciences (1899).
French Legion of Honor (1881)

Edison Medal (1913)

Franklin Medal


A plaque on the Square, between the Old Stone Church and John Qs.
J David Ingersoll, a fellow Brush alum, pointed this plaque out to me on Public Square.