Madison High School

Class Of 1989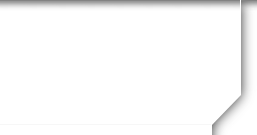 In Memory
Linna Kelley (Guzzi)
Linna Ann (Kelley) Guzzi, 36, of Hermitage, Tennessee, died January 18, 2007 at Clinton Memorial Hospital in Wilmington, Ohio after a long, courageous battle with breast cancer. Born September 26, 1970, she was the daughter of Wes and Karen Kelley. She graduated from Madison Comprehensive High School in Mansfield, Ohio in 1989 and graduated from Ohio University in Athens, Ohio in 1993 with a Bachelor's Degree in Health Care Administration. She was a member of Phi Sigma Sigma sorority at Ohio University. Linna graduated from Tennessee State University in Nashville, Tennessee in 1999 with a Master's Degree in Business Administration. She was a proud employee of Vanderbilt University Medical Center where she was an administrative officer of the Department of Biomedical Informatics. Linna was a member of the Cathedral of the Incarnation in Nashville, Tennessee. She was a very loving wife, mother, and daughter.
She is survived by her husband, Brian "Tony" Guzzi; one son, Anthony Giuseppe "Zeppe", age 5; one daughter, Madalena Colette "Lanie", age 2; parents, Wes and Karen Kelley of Mansfield, Ohio; grandparents, Carl White, and Thelma Kelley, both of Bucyrus, Ohio; in-laws, Gene and Pat Guzzi of Wilmington, Ohio; brother, Eric (Tammy) Kelley of Mansfield, Ohio; brother-in-law, Perry Guzzi of New York City; sisters-in-law, Mary (Bill) Dieble of Wilmington, Ohio, Cathy (Charlie) Mires of Lake Forest, Illinois, Angela Guzzi of Fairfax, Virginia, Lisa (Tom) Jenkins of Washington Court House, Ohio, Paula (Dan) Walker of Jamestown, Ohio, and Tricia (Dave) Sollars of Topeka, Kansas; several nieces and nephews; and a Godchild, Peyton Dieble of Beavercreek, Ohio.
Friends may call from 2 to 4 p.m. and 6 to 8 p.m. Sunday, January 21, 2007 at the Ontario Home of Wappner Funeral Directors with Vigil Services at 8 p.m. Mass of Christian Burial will be held at 10 a.m. Monday at St. Peter's Catholic Church in Mansfield. Burial will follow in Mansfield Memorial Park. A Memorial Mass will be held at the Cathedral of the Incarnation in Nashville on Saturday, January 27 at 11 a.m. In lieu of flowers, donations may be made to SunTrust Bank Education Benefit Fund for the children of Linna Guzzi.