Madison High School

Class Of 1989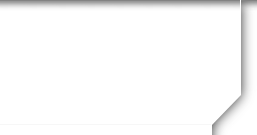 In Memory
Sharon Davis
Age at Death: 36
Cause of Death: Unknown
Classmate City: Cleveland
Classmate State: TN
Classmate Country: USA

Survived By: One daughter, Shanna Epperson and one son, Levi Epperson both in Tennessee. Her father Larry Davis of Tennessee, her mother Sandy Morris of Georgia, her oldest brother Jeff Davis of Georgia and other brother Bob Davis of Ashland. Step sister, Madi Leluika of Ashland and Mike Davis of Bellville.

Special thanks go to Madi Teitelbaum Leluika for saharing the below information on Sharon with us.
Sharon moved to Tennessee our Sr. year with our parents unwillingly. I moved in with Vicki to finish school. Soon after our parents divorced then she and I lost contact for several years. We got back in touch about 5 years before she passed away. She was living in Tennessee with her two kids, divorced. She had a brain tumor removed during the time we weren't in contact. She was fine after the surgery. She worked several years developing film for FUJI. She hurt her back on the job and had several surgeries thereafter. She was applying for disability which was an ongoing battle. She was a great mom and loved her kids dearly. She and I would talk on the phone at least once a week. My kids and I took a trip to see her the summer before she passed. Several times we would meet half way in Kentucky and get a hotel room and spend the weekend together. Sharon was always so much fun, life of the party! There's not a day that goes by that I don't miss her. She always gave good advice and was always there to listen. Her older sister Susan Davis passed away 2 years before she did. We don't know why Sharon died or what happened. An autopsy was done but her dad didn't have it in his heart to find out the results after finding out his oldest daughter died of a drug overdose. I don't think that was the case with Sharon. He told me if I needed to know for closure he would find out the results but I didn't want to put him through that as he's already went through so much losing both of his daughters.