Manville High School
Class Of 1980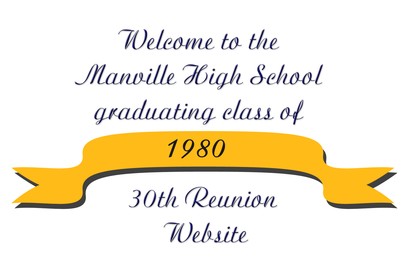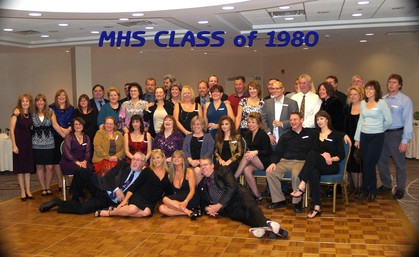 It was great to see everyone again! Upload your reunion pics here to share them! Just click on SHARE REUNION PICS on the left.
Also, click on the EVENT SLIDESHOW link to view the event slideshow. If you couldn't attend, it's a great way to reflect and catch up on everyone!


Can't believe it's been 30 years already!! The Reunion Committee has planned a great event and all the information you will need is contained on this website. The website will be updated regularly so you'll want to come back often to see what's new and see what classmates are planning to attend.
Once you register, you will be able to ...
See where classmates are living & what they're doing now

Get in touch with old classmates

See who is planning to attend the reunion

Begin receiving reunion event information via email

Reserve and pay for your reunion tickets

Send us your favorite MHS photos for inclusion in the event slideshow

Most importantly ... it lets us know you've been contacted about the reunion
Register now and get started! Simply click on CLASSMATE PROFILES then click on your name to begin reminising!
Oh, one last thing...Please answer the survey questions once you've registered. They will provide us valuable information we will need throughout the planning process.
Hope to see everyone at the reunion!