Penncrest High School

Class Of 1974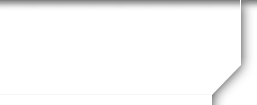 What's New


Not a member?
JOIN HERE
Find and click on your name.

Heartfelt sympathy to all the family and friends of Karen. Memories abound of class adventures that live forever. May peace come in knowing Love never dies.
Thanks for posting that great remembrance Brian.
Came across your grave recently while visiting the Media cemetery (paying respects to my folks). Sad to know that you've left us, but your memory also brought a big smile to my face. And then I had to tell my spouse a favorite school memory of you. We were in a talent show together back in Media Junior High days. You did a perfect lip-synch rendition of The Delfonics' "La-La-La Means I Love You." You nailed it completely. The choreography was sublime, and you pretty much brought the house down (in that old, musty auditorium). I wished I had had the guts (and talent) to pull that off. I've never forgotten your performance. Ever since (and whenever I hear that sweet Philly-soul tune on the radio), I flash-back to you singing it on that stage. Here's to you Stefano Coccia. I have not forgotten!
That was cool Mary Lynn about the recognition and a fun part of life when you happen upon people you know in the most surprising places. I remember well how Robert would hold his breath and turn purple. It was a specialty of his to shock people. We spent quite a bit of time together when I lived at the corner of New Middletown Rd and Old Middletown Rd. He lived on the road just off 252 and US1 and was easy walking distance for us to hang out. Our time together was fun but as in school, Robert was prone to being on the edge and you never knew what was going to set him off. We always had interesting conversations on many topics. One of his prized possessions was a a German Luger style co2 pellet pistol that he wielded with precision. We all have much to share in remembering our friends,
David,

Its George Rightmyer, hope all is well with everyone. We haven't spoken in so long I thought I would drop you a note asking for your cell phone # so I can call you. My number is 973-809-5421 hope to speak with you soon!

George
Incredible birthday wishes to you Mr. Goldsworthy!!!