Penncrest High School

Class Of 1974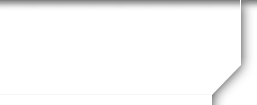 What's New


Not a member?
JOIN HERE
Find and click on your name.

Posted on: Apr 24, 2020 at 10:46 AM
Incredible birthday wishes to you Martin!
Posted on: Feb 23, 2020 at 12:17 PM
HappyHappyHappy Robin!!!
Wow...seems like it was just your birthday yesterday! Happy of the happiest to you Michael.
Are you there Peter? If so, happy birthday wishes to you!
Posted on: Feb 01, 2020 at 10:05 AM
HappyHappyHappy Sharon!
Heartfelt sympathy to all the family and friends of Karen. Memories abound of class adventures that live forever. May peace come in knowing Love never dies.
Thanks for posting that great remembrance Brian.
Came across your grave recently while visiting the Media cemetery (paying respects to my folks). Sad to know that you've left us, but your memory also brought a big smile to my face. And then I had to tell my spouse a favorite school memory of you. We were in a talent show together back in Media Junior High days. You did a perfect lip-synch rendition of The Delfonics' "La-La-La Means I Love You." You nailed it completely. The choreography was sublime, and you pretty much brought the house down (in that old, musty auditorium). I wished I had had the guts (and talent) to pull that off. I've never forgotten your performance. Ever since (and whenever I hear that sweet Philly-soul tune on the radio), I flash-back to you singing it on that stage. Here's to you Stefano Coccia. I have not forgotten!