West (closed)

High School




Class of 1968
WEST HIGH ALL CLASS REUNION, AUG. 10, 2018 at Williams Pub.
A committee has been formed to plan the West High School Class of 1968 50th reunion.
The committee is headed by Wendy Weisberg Fine and Raleigh Ressen Kaminsky.
Watch for invitations in the U.S. mail and RSVP ASAP.
Cost $68 per person.
Wendy's cell phone is 612 423 6322 email wsfine@gmail.com
Raleigh's cell phone is 612 210 5557 email Kamin003@umn.edu
Save the dates
Thursday August 23, 2018 and Friday August 24, 2018
Thursday August 23. 2018 will be a bar night at Park Tavern, 3401 Louisiana Ave. S., St. Louis Park, MN. Gather at 7p.m.
The previously announced location, Bar Louie, has closed. Park Tavern is the place to be.
The class reunion will be held on Friday August 24, 2018 at the Wirth Chalet in Wirth Park.
1301 Theodore Wirth Parkway
Minneapolis, MN 55422
6:30 meet and greet and cash bar
7:15 dinner
8:15 - 11 have fun
FOR PARTY ANIMALS
After Party. 11PM - 2 A.M.
After Friday nights banquet. Go to JJ's Clubhouse next to Ramada Inn (The official West High Hotel). 6300 Wayzata BLVD
763 546 6277
Dinner Buffet
Dinner, dessert and drinks will be served.
BAR
A cash bar will be availabe (cash only)
Last call at 10:30 closes at 11:00
HOTEL ROOMS
We have secured a block of rooms at the Ramada Hotel on 394 and Louisiana Avenue.
The address is 6300 Wayzata Blvd, Golden Valley. The rate for a standard king is $90 and $95 for a standard double queen. The hotel offers free hot breakfast and free high speed wireless. To make a reservation call 763-546-6277 (don't call an 800 number). Ask for the
West High School 1968 Reunion
block of rooms. Rooms will be held until 8/2.
Please book early to ensure you get these rates.
The Great Minnesota Get Together - aka The Minnesota State Fair - starts on August 23, so you can extend your stay to enjoy this end-of-summer Minnesota tradition.
Plan on buffet dinner, cash bar, music, lots of fun and surprises.
Contact Raleigh or Wendy with suggestions or to be added to e-mail list or update your contact information.
Sometime in May you will receive a mailed to your home invitation with specific information about the events. There will be registration and payment information as well as a request for a bio update. We'd like that information even if you are unable to attend the reunion. We would greatly appreciate your timely and early responses so we can stay on track with the arrangements.
Please go to classmate profiles to update your information.
Please go to Missing Classmates to help locate them.
Please add to the in memory page.
ARE YOU IN THESE PHOTOS
KENWOOD 6th GRADE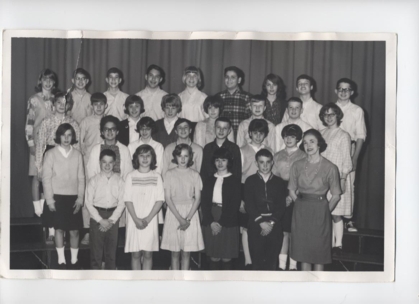 JEFFERSON 8th GRADE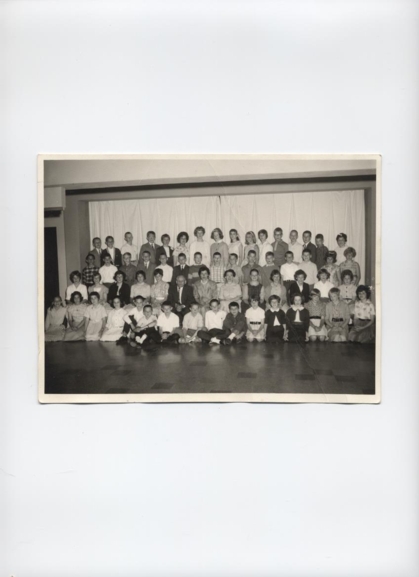 We need help locating the following classmates.
No information on these classmates as of 5-23-18
Michael Ackerson
Karen Anderson
Roger Anderson
Ron Anderson
Rebecca Baker Ziegler
Margaret Bailey
Shirley Berg
Stephen Blumberg
Harry Bowron
John Brazil
Constance Brown
Maureen Buckley
Linda Bulman
Jerry Conley
Linda Lee Davis
Marion Dennig
Dawn Fenske
Marion Gerlach
Darelyn Gordon
Carolyn Graber
Lorelei Gravett White
Roger Hagen
Frederick Hanson
Valerie Hartman
Marci Houle
Kathy Jordan Wawracz
Linda Keeper
Eileen Kokx
Dennis Kreeber
Gary Lawrence
Alice Leung
Sylvia Long
Mike Matterson
Carol McGinnis
Philip McKay
Margaret Jo Meyers
Laurel Miller
Lois Miller
Mary Moletor
Patrick Morris
Terrance Mulligan
Valerie Nash
Norman Oppegard
Mark Oudal
Reid Papke
Donald Paulson
George Pink
Charlotte Prickett Strausburg
Cynthia Ramaker
Pamela Rhodess
Linda Rickett
Ann Rislov
Beryl Rivers Wallick
Patricia Rotnem
Margaret Ryan
Patricia Ryan
Teresa Saman
Joyce Sanders
Marea Sankey
Lawrence Schram
Carole Shelton
Peter Skujins
Brenda Smith
Belle Solberg
Janet Surgeon
Patricia Standish
Paula Swenson
Mary Tarn
Mary Ann Toohey
Mary Jo Togerson
Yvonne Tousely
Rochelle Ukes
Dennis VanLaanen
Michael Vetruba
Geraldine Wheeler
James Williams
Charles Wolf
Lynne Wood
Gary Zatbursky
To see class yearbooks on line for West and all Hennepin County High Schools see the web page from the Hennepin county library at:
https://digitalcollections.hclib.org/digital/collection/Yearbooks/search/searchterm/west%20high%20school/field/creato/mode/all/conn/and/order/title/ad/asc/page/2