John F. Kennedy Catholic High School

From 1964 to 1969 - For Classes '65 to '72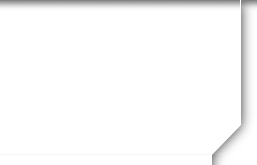 Not a member?
JOIN HERE
Find and click on your name.

MISSING CLASSMATES
Know the email address of a missing Classmate? Click here to contact them!
Welcome to the website for the John F. Kennedy Catholic High School in Mt. Angel, Oregon for Classes from 1965-1972. Even though this high school had it's last graduating class in 1969 as a Catholic high school, there were still three other classes of students who attended JFK as Juniors ('70), Sophomores ('71), and Freshmen ('72) who had to transfer to other local area schools from 1970-1972 to complete their graduation. We welcome these students as well and anyone else who has ever attended John F. Kennedy High School anytime during the period from September 1964 to June 1969... whether you graduated there or not. This also includes any Faculty & Staff during this period. This website is a work in progress... several new features will be continually added.
===================================
To START, click on the "Class Profiles" tab at the top-left of this page. Find and then click on your graduating class year. Check the box for "Show Yearbook Photo" and then locate your name and and then click and follow the directions for signing in and filling out your profile. You will be requested to include your email address and then to create your own unique password to later use for your login information. I know the profile questions may be a little tiresome, but it's a good way to help generate communication between classmates and such. Remember, it's been 40+ years now, classmates and other classes want to know what's been going on with you and your life since you left JFK HS. Anyway...you can gradually add to this as the website continues to grow. Goodluck and keep checking back for updates, other fun features and Live chat!
---------------------------------------------------
This site is FREE to everyone here but if you wish to contribute to help keep it that way, please check out the "Donate" section below. Be sure and read the "How To Use This Site" section on the left-hand menu column.
ANNOUNCEMENTS
Now that you have joined this unique site, try and think of other classmates that haven't yet signed in and send them an invitation. Check with your other siblings, cousins, or your friends from high school. If you know their email address just type it into the text box in the "Missing Classmates" section located on this Home page. This will generate an invite for them to join and participate. Let's make this site active with many more classmates and students who attended John F. Kennedy High School during the years of 1964 to 1969. If you have any other suggestions on how we can notify past students, drop us a note. Thank you for your help.